Fancy folks, let us escort you to the door because you would not have anything to relate to here. Who says street shopping is not fun? Do you not like having saved money or doubt your style without a fancy logo printed on anything?
Whatever it is, here is to our ladies with a shopping bag in their heart.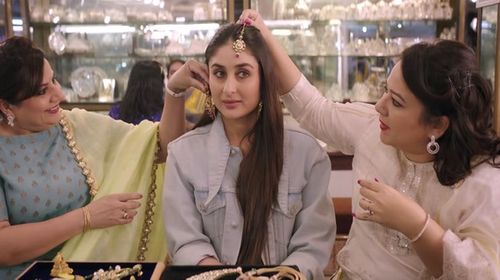 Here are 8 things you will relate to if you do street shopping:
1. Nothing can stop you.
Rain, sun, heat, storm, you name any hurricane, but nothing can stop our sprit to shop. Street shopping is very vulnerable to weather, but all good things demand commitment. Shopping is religion, every shop, every nook is sacred.
2. Very vigilant.
Unlike fancy stores, not everything is displayed with a facade on the streets, the facade itself is merchandise, so you cannot be lost in the streets and get something good. You need to be constantly vigilant else somebody else will claim what you want.
3. Nothing like saving money.
If one top at Zara costs 2000 bucks and if street shopping gets you four in the same budget, which leaves you with more money to buy more things, won't that be very nice?
4. A1 Bargaining skills.
You should probably get a certified degree in business and opt for a career with the same because you don't just bow down. Your negotiation skills are unmatchable.
5. Jokes on them.
The moment when you find an export surplus product in the market when the brand is selling it for 4000 or above, that feeling is priceless.
6. Hunting skills.
Not all streets are clean and the local markets in India are far from clean or tidy and it is a Herculean task to search for clothes in a heap of clothes.
7. Resting bitch face for the win.
Because the local street vendor thinks you look gullible and he can charge you five hundred bucks for two hundred bucks top what other choice do you have but to introduce him to your resting bitch face?
What's more? That works every time.
8. Complements.
When somebody compliments you for something that you bought from a local street market and tells you that you rock it, you have your very own DIVA moment right there.
Who is the Fashionista? You are the Fashionista, you go girl!
...