Hello Ladies, it is that time of the year again. Time for India's own version of Tomorrowland. Yes, Navratri is approaching and are you ready?
Okay, not to sound like your average DJ but are you ready?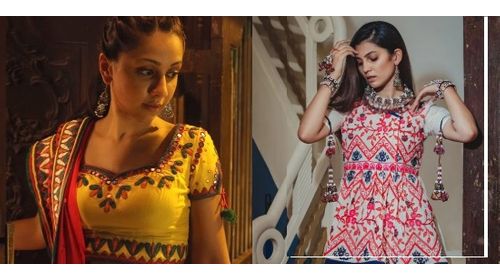 We get it Navratri comes twice every year, but that is it, just twice and you are willing to let the season of festivities pass by so dry? What are you? An old bore!
Don't worry, you have not planned anything till now, we got you covered. Here are 9 things you should try this Navratri because we want you to win the award for the best navratri dress this time at Garba competition:
1. Sparkle/ Glitter.
Most people stick to Gotta-Patti and cowry shells embellishments for Navratri because that is what the tradition has been till now but who said you cannot customize traditional customs? Go for a full solid colour sequence lehenga in bright shades keeping up the festive spirit alive along with being glamorous.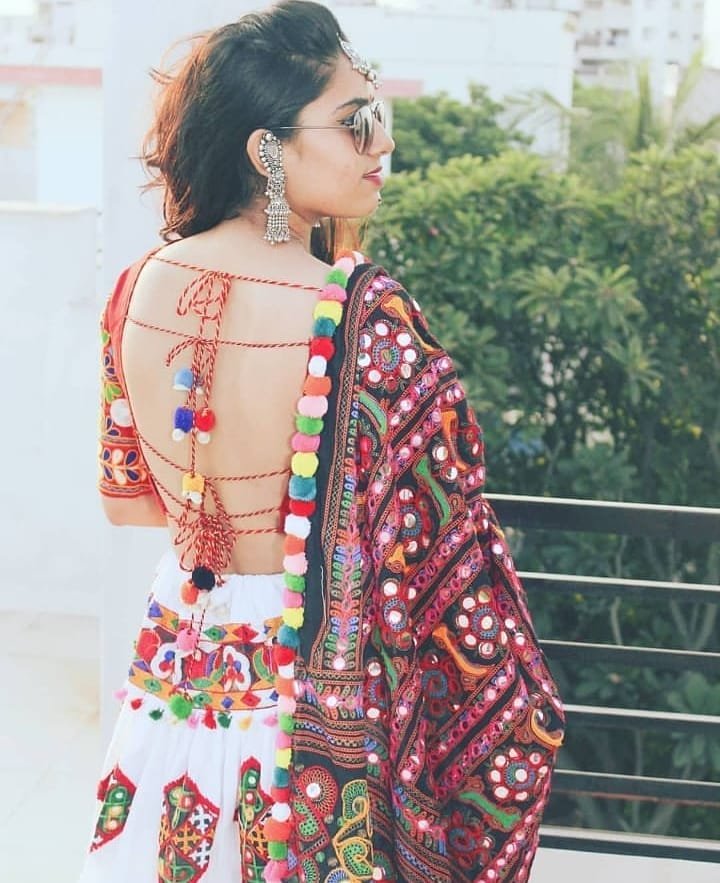 2. Backless blouses.
Backless blouses are every girl's go to thing when it comes to Indian ethnic wear, that is how we spice our attires up which is totally cool by the way. But you can engrave your own personal touch, just say with one strap or a butterfly and such.
3. How about pastels?
Navratri celebrations take place at night, which is why the colour palette is very vibrant. All red's and green's but it all looks a bit much together when everybody is falling under one colour tone. You can try something with monochromes and pastels for Garba Dress. Mix multiple pastels and add glitter to set the party mood by being different and in theme as well.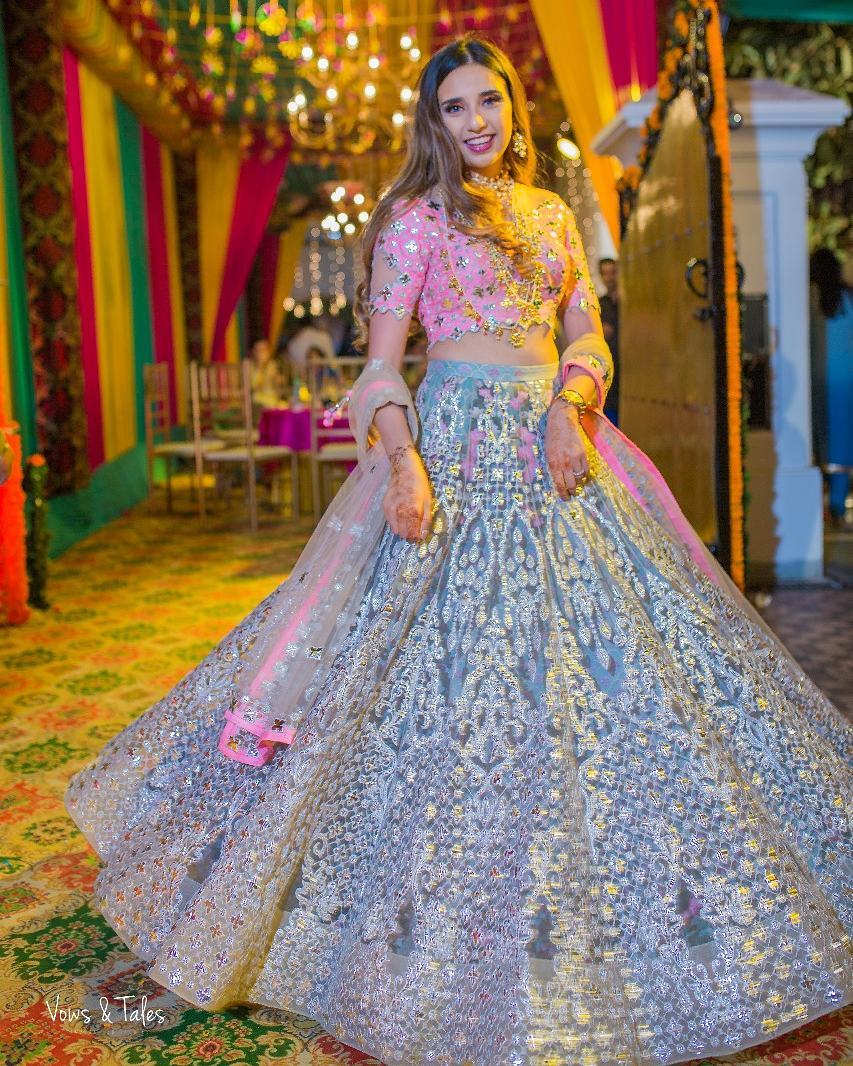 4. Not the average jewelry.
If you just borrow your friend's or sister's jewelry last minute every time, then put some time and efforts and get yourself something fresher and refreshing. Ditch those silver oxide jewelleries and try other stones and pearls.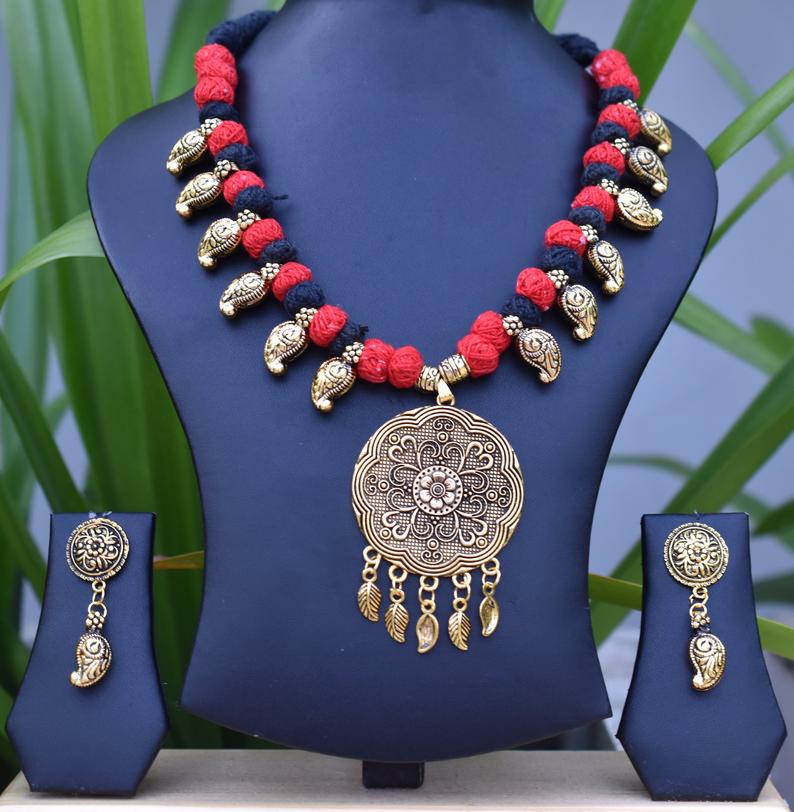 5. Florals, maybe?
How about a colour co-ordinated matching solid set of pink? Or how about florals in a bright colour in a matching lehenga-choli set? Add a dupatta or organize for balancing it if you want to.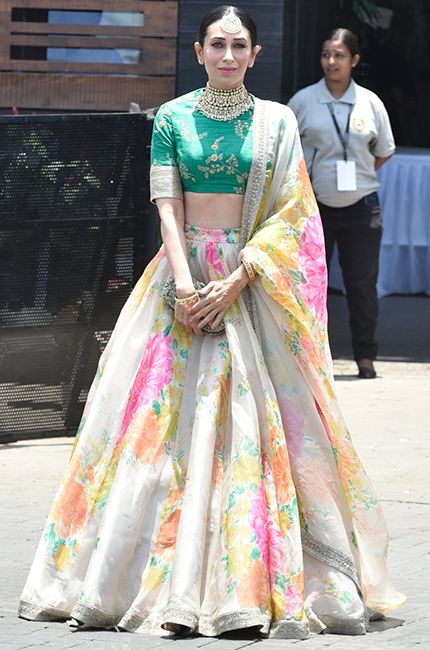 6. How about short skirts?
Short skirts, not mini skirts. Remember, we are still in India and we will be dancing, say something closer to the knee or a little longer till your calf muscles? It can be a refreshing take on the outfit's previous versions.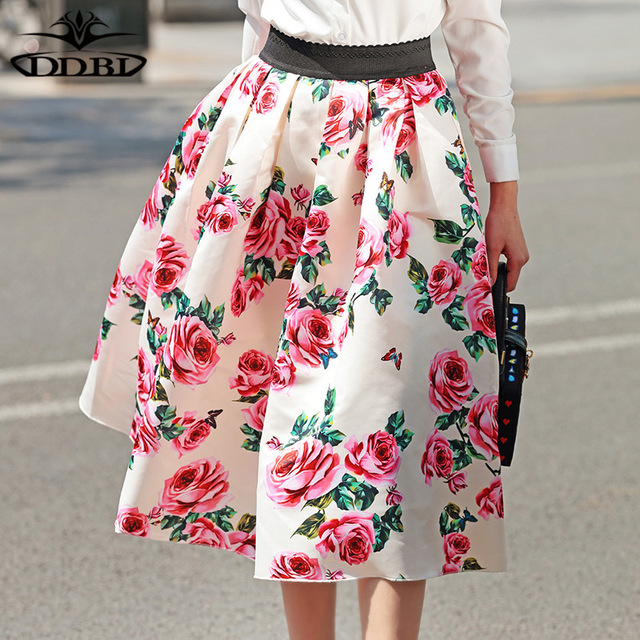 7. Ditch the usual.
Do not just go and get the basic cliche lehenga choli from your local market's fancy dress shop keeper. Grow up, put adult money and mind to use. You can DIY your own outfit as well.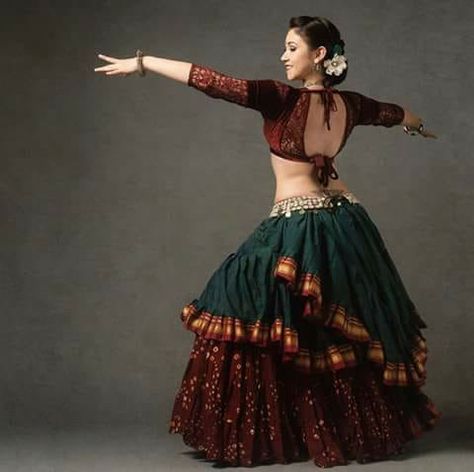 8. Dhoti pants.
If you want something different, but are not very experimental then stick to the beloved dhoti pants. They are stylish and comfortable, both. Pair them with a short kurta or an ethnic jacket. If you can borrow your brother's or boyfriend's Nehru jacket with it, your dandiya dress will look super cool.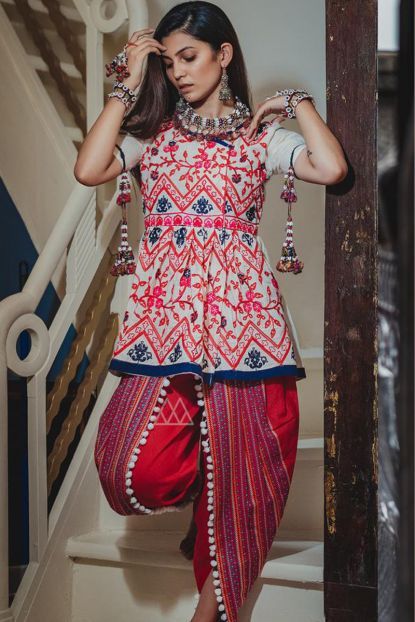 9. And don't forget the back tattoo.
Tattoo will add up the spice to your DIY fashion. So, start searching for your Navratri tatto design.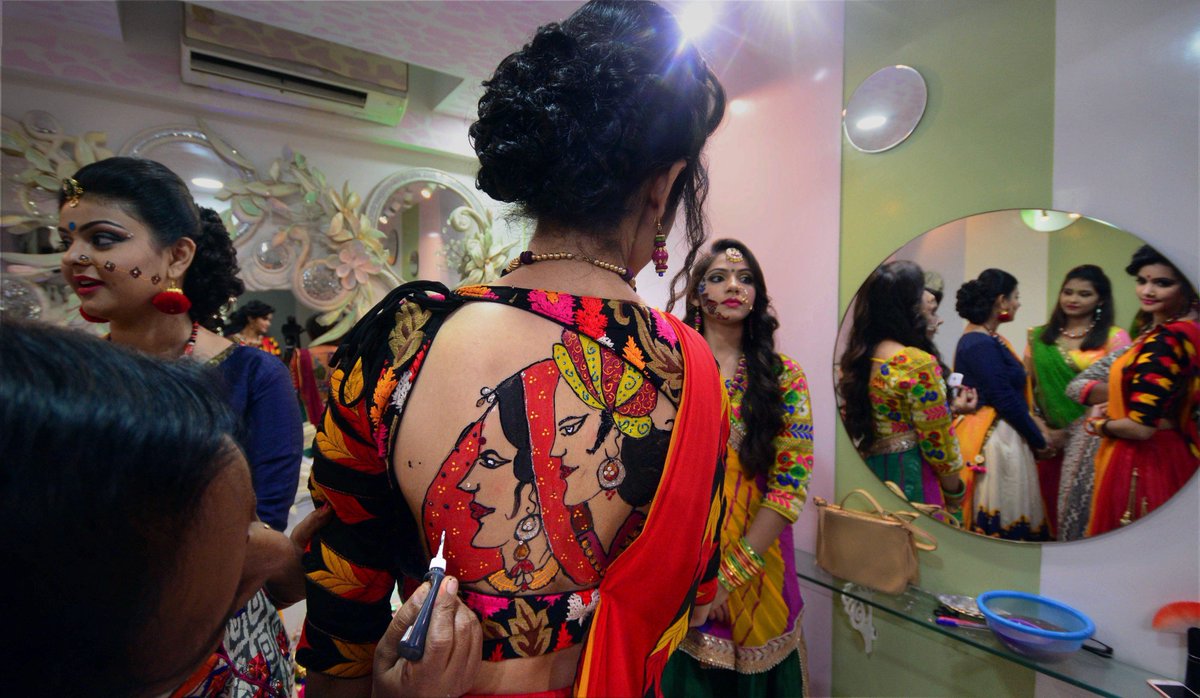 We want you to win the first prize, lady. Do thank us after your award night. Bookmark us in your browser.
...