2022 has been a year of craziness and that includes all kinds of crazy. Since we're an extremely tech-savvy generation constantly hooked to our phones, there were obviously a lot of things that happened on the internet this year. Some weird internet challenges that took it by a storm are what we're talking right now!
1. 'In My Feelings' Challenge.
We think it would be safe to assume that this challenge gave more fame to the song than the song itself. Drake's album 'Scorpion' came out and received mixed responses but that didn't stop the internet from doing something fun- dancing beside moving cars. Yes, you read that right. Did it go on for too long? We don't know.
2. The APESHIT Challenge.
This challenge just came out of nowhere when people were trying to imitate Beyonce's moves in 'Apeshit'. It is an extremely difficult task and well... not all can do it, evidently. But it sure gave us some humor though!
3. The Kylie Jenner Lip Challenge.
People sucking into a shot glass for a few seconds to make their lip size increase... just like Kylie Jenner's. It is crazy, indeed. Neither is it permanent nor does it make any sense and with people finally learning to appreciate their own selves in 2022, this challenge made close to no sense. But hey, our internet fam is crazy and there were a lot of people doing this.
4. Blindfolded Makeup Challenge
If you want to end up as a complete disaster, try this at home! This challenge required to people, one of whom would be blindfolded and would have to do the makeup of the other person. If you're a pro who can do makeup even in their sleep, you MIGHT succeed at doing this. Otherwise, keep the tissues ready.
5. The Dele Alli Challenge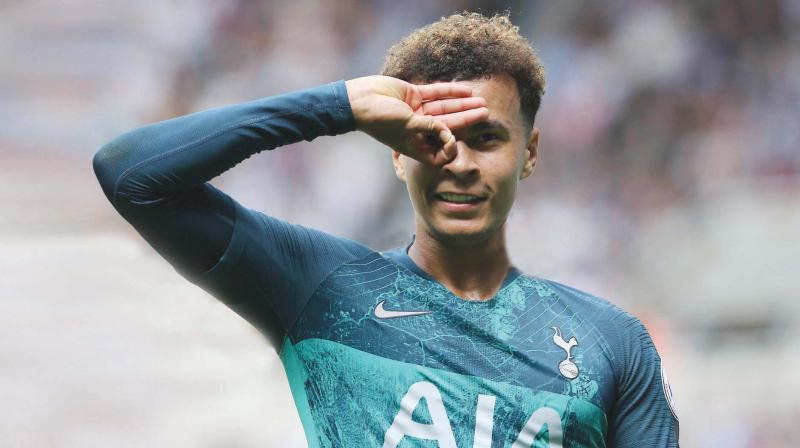 Oh, how could we have left out this one?! The whole internet went crazy trying to make a particular hand gesture. This came into being after soccer player Dele Alli did a hand gesture during a game which was in fact, very difficult to make. Everyone started doing this everywhere... in their rooms, on their sofas, in their offices, everywhere.
6. Condom Challenge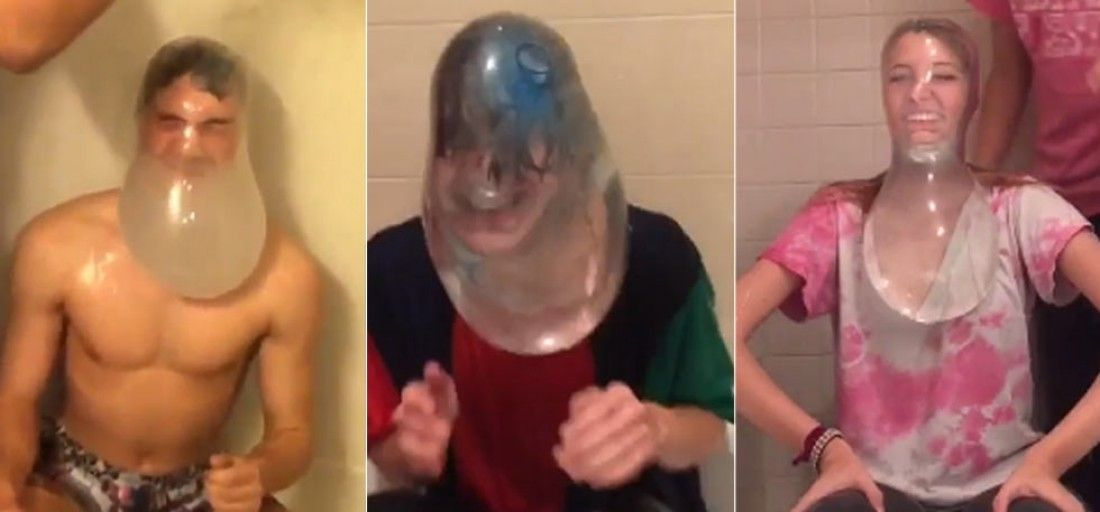 How was this even a prank, even if it was? Well again, internet. It's a weird place where anything can happen, so. The condom challenge saw people filling up condoms with water and throwing it at their friends like water balloons. It is actually a very dangerous way to play since the latex would not break so easily so it's basically a hard helmet full of water that you're hitting someone with.
7. The Invisible Challenge
This challenge did the rounds on Instagram after people started doing this with family members and little kids and old mothers. This one required people to make their siblings disappear. How? You make them sit under a cloth and when it is taken off, they're invisible. Voila!
8. The What the Fluff Challenge
This was one of the cutest challenges of the year, hands down. People held a bedsheet in front of their dogs and when they dropped it, they had to run away and hide. The little pets would become scared and curious as to where their owners went.
How many of these were you a part of? The lesser the count, the less weird you are but hey, it's all in being crazy, isn't it? Waiting for another year with crazier challenges for us.
...