Who so ever said that diamonds are a girl's best friend sure did not have a taste for scarves. Scarves are of the blessings that womankind are thankful are, having a lazy day and yet have to look dressed up? Add a scarf. Sun is too hot? Carry a scarf.
The world sucks? Cover your eyes with a scarf.
Humour kept aside, we have 9 smart hacks where we will tell you the different types of scarfs and how you can wear them to up your style game.
1.) Printed scarf:
Now that the winter is approaching not only do these scarves keep you warm but also act as a style statement. If you are going for a complete solid monochromatic look then a printed one can go but on the other hand if you already are donning prints then do not "print on print" and look for a solid colour one around the neck.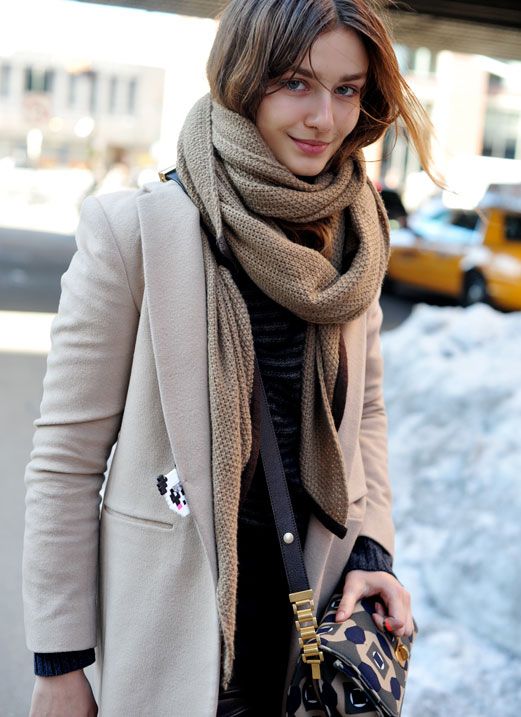 2.) Oblong scarf:
Rectangular or oblong scarves are quite the talk of the town lately. These scarves can be worn in multiple ways, knotted, looped, and loose.
Check out the video:
3.) Scarf a dress out.
If you are done with all your dresses and have no intention of stocking a new one then make a dress out of your scarf. Take a really long one, the more fabric you will have the more it will be convenient for you to drape.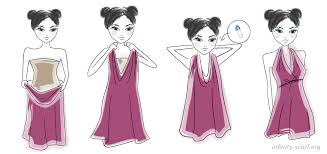 Check out the video:
4. As a shrug.
On similar lines if you want to be a little quirky then wear your scarf as a shrug/cape on your shoulders. To balance it out and ensure it stays use some clips or don a belt. For this also, the larger the length of the fabric, the handier it will become for you.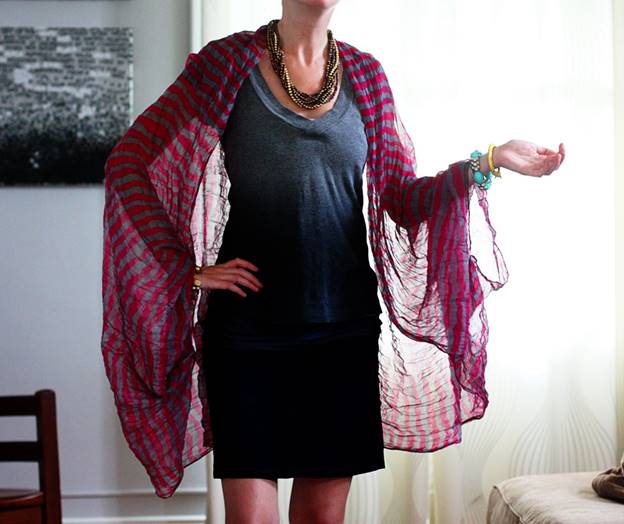 Check out the video:
5.) Scarf on head:
It is not that it is going to be that sunny for a while but now that we are talking about scarves just wanted to let this one also slip by, on your head. Wear a scarf on your head and tie a knot around the neck with all the retro-chic vibes flowing in right there.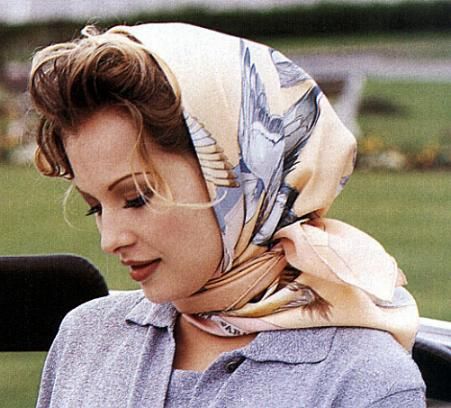 6.) Headgear:
Apart from being an accessory of the bodice they also can be shaped for the head, want to pull off a hippie look?
Drape a scarf on your head.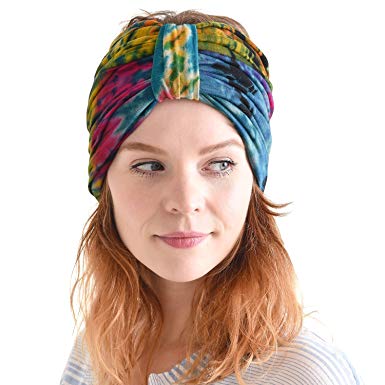 Check out the video:
7.) Pashmina scarves:
These can be a little tricky since the fabric is so smooth, every layer looks very defined whence it creates a hindrance to making illusions of another sort of garment but are you out of dupattas for your ethnic wear then why not a pashmina scarf there?
If your ensemble already is heavy then cut it down on this front. Pashmina speaks class and take a solid colour one matching or contrasting with your ensemble.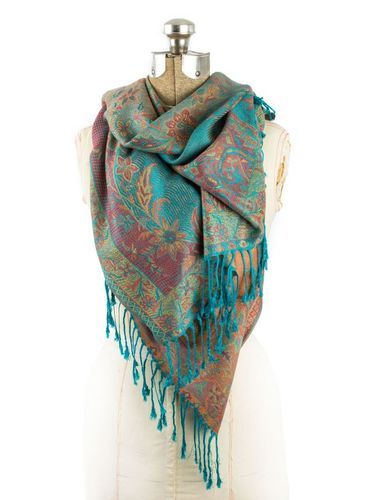 Check out the video:
8.) Scarf on waist:
If you are up for some quirkiness then ditch your belt and tie your bottoms with a scarf.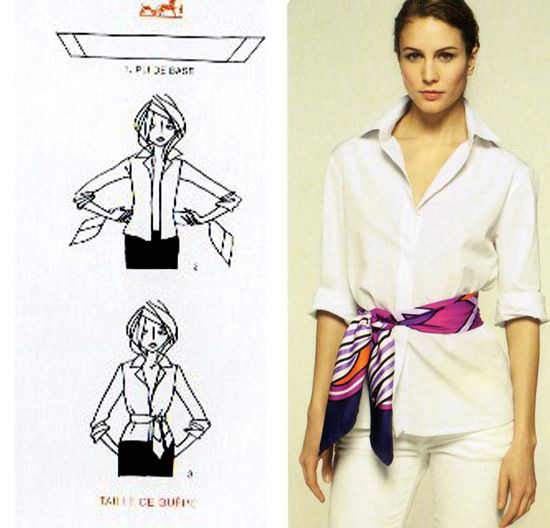 9.) Switch it instead of a scrunchy:
Did you try this one out? Might not be a complete winter thing but summer is not far either.
...