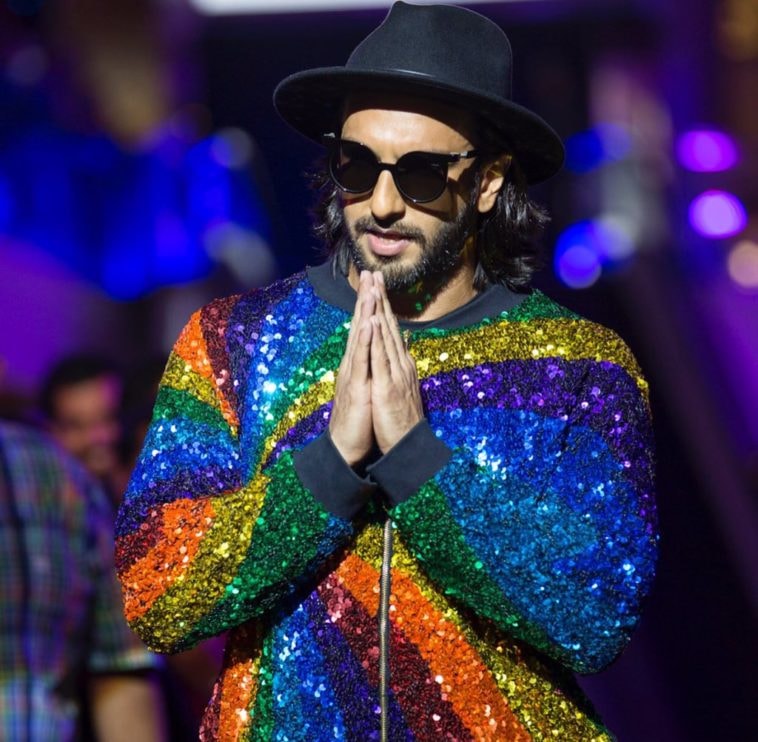 I feel proud when someone asks me "how I should make my girlfriend feel special every day?"

My answer always remains the same "Just follow the Ranveer Singh footsteps, check him in details, how he cares for his lady, Deepika and then you too can be the most amazing boyfriend."
I have been watching you since you took the bread pakode ki kasam in Band baaja baaraat and, from that moment meine bhi bread pakode ki kasam khaali thi that you are the best actor and a forever icon, whom I will look forward to.
No, it's not ONLY just Bread Pakoda Ki Kasam who made me your admirer.
I still remember that first award which you won at the star screen awards and that very moment you gave me the first lesson on how to be humble, compassionate, motivated and most importantly it's nothing wrong in showing the emotions publically.
Kyoki mard bhi emotional hojata hai!
We have moved from Prem and Simran love stories, now our eyes are on you, Deepveer. You have changed the whole quotient of relationship, love (obviously, in a good way) and we are elated to follow in your footsteps.
Ranveer, you have set hundreds of example to every guy to never hesitate to show your feelings to your lady love, after all, she deserves all the love and happiness, and that's what makes it the second Mantra I learned from you (and I am telling you the secret, Ranveer, I am trying my best).
From showing your majnu side to praising your girlfriend in public and to respecting her space until she gets comfortable in showing affection to you in front of Paparazzi.
I am truly doing it!
At the moment, you have gone through a long length of showing your kindness and love to your love, which now has become a benchmark for us guys too, to make our love, benevolence.
I remember how you became the bodyguard for Deepika and surrounded her with your arms just to make sure she does not get hurt, and trust me I have excelled this lesson by you, obviously, there is no Paparazzi around us but while we are in public, she is my responsibility and I know how to protect her.
And not just this lesson, the way you look at Deepika, it proves in your eyes that she is the only beautiful lady that you know on this planet and you don't mind in watching her all day and night, that's exactly I love to watch my lady whenever I get a chance, but as shy as like Deepika, she too feels shy, although I am extremely loving this phase as well, as like you must had felt, Ranveer.
Ranveer, you are the man whom every girl wants and I am trying my best to be what my girl wants (we both will give you a tough competition then, *JOKING*).
Remember, you once said: "I have the most beautiful woman by my side and that makes me feel that I can conquer the world".

We are listening to you, Ranveer and Indeed, I believe in these words and I am just preparing myself to say out these words to my better half, soon… very soon!
Jahapana Tussi Great Ho, No, that's it, No Taufa!
The way you show your steady support for anything and everything that Deepu does, we promise we all guys will up the game of showing love for our lady love.
Kyuki pyaar kiya toh sharmana kya, Correct Ranveer?
...