Being a known personality comes with a lot of challenges and the biggest challenge of them all is trying to keep your personal life from becoming public.
But some way or the other what you want to keep personal comes out into the open and many celebrities choose to open up about those things themselves, so that they can put an end to rumors that keep being created.
Like many others Anusha Dandekar popularly known as VJ Anusha took to her Instagram handle opening up about her relationship with ex-boyfriend, actor Karan Kundra. After dating for 5 years and hosting a show called "Love School" on MTV. The duo broke up last year.
Last year in the month of April, rumors started to float around about their breakup but Karan Kundra refuted those rumors and told the public that they were not living together anymore.
Yesterday Anusha finally took to her social media handle telling the world what she had been through and how she had been cheated on, lied to and how she waited for an apology that never came.
She shared a post with a picture of quote by R. M. Drake that said,
"That's the thing. If they were really the one. Then why do you spend so many night overthinking. Why do you feel unsure about the relationship? Why do you keep having sleepless nights? Nights where you just don't know what to feel anymore. Think about it got a second. If it were true love, then why would it cause you so much pain and unrest. You must understand. That love can be strange. It can be confusing. But you must also understand that it is definitely not this, love shouldn't be a constant battel. Understand this, my love. You want to believe that he or she is the one, but they are not. You deserve a whole lot more."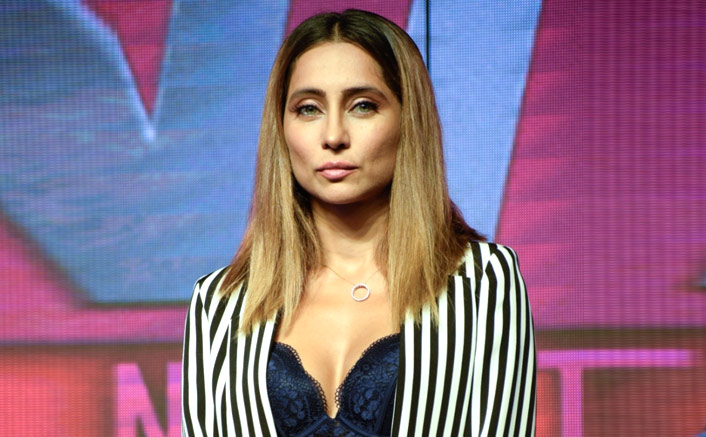 Along with sharing a picture of the quote she also added a caption to it hinting towards her breakup with Karan. The caption said,
"So here it is, before the year ends... Yes I did a show called Love School, yes I was your Love Professor, yes everything I shared and the advice I gave has always been real and from my heart... yes I love hard, so hard... yes I don't leave till there is nothing left for me to try and fight for, yes even I'm human, yes even I lost myself and some of my self-respect, yes I've been cheated and lied to... yes I waited for an apology, which never came, yes I learnt I actually had to apologise and forgive myself... And yes i grew, have grown and will continue to grow from all of it and look at the positive...

You have watched me Love so openly... now please watch me LOVE myself till I'm so full that I can share it with someone again some day...

My advice one last time; Love comes in many forms, just don't let it consume so much, that you lose you, let Love be respectful, kind and most importantly honest. I deserve it, you deserve it. The most important thing is understanding this because we accept the love we think we deserve...

Thankyou for always loving me the way you do my A team! I love you, forever grateful for the good and the bad, all are lessons learnt. My love story now begins with me..."
Sharing her perspective on love and opening up about her breakup is one of the many steps she has taken at becoming better and starting the new year with much more positivity.
We wish both the celebs to be safe and happy.
...