We know Arnab Goswami, the energetic, and an outspoken personality with some cool facts,

We know Sunny Leone as well,

And we also know the vote counting for Lok Sabha elections are going on in the country, all the news channels are reporting the live reports and Arnab being the owner of Republic news channel & also the reporting head for election results 2019, he accidentally slipped his tongue and instead of saying Sunny Deol, he said "Sunny Leone."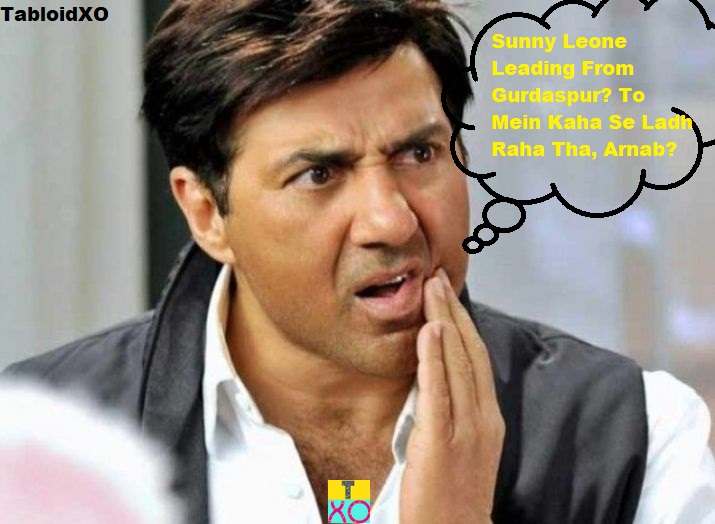 Actually, while he was calmly reporting and reading the headlines during his show about the election results with another reporter/panelist, until, the news broke where Sunny Deol leads Gurdaspur in Punjab, however, to make the news quick to the public (we hope this would have been the only reason), Arnab slipped his tongue, which he later corrected himself.
Watch out what he said:
Arnab: "Sunny Leone...sorry Sunny Deol... Sunny Deol leading with 7000 votes from Gurdaspur."
We understand the excitement level of every Indian today, and we do see in Arnab's as well, (which is pretty much okay!)
Despite all this, people who were watching Republic channel were quick to find out the error which he did:
It's perfectly okay, people! It happens.
...