Remember in the first year of college when you planned a trip to Goa, which never happened?

Remember in the second year of college when you planned a trip to Manali which also never happened?

Remember in the third year when the time was finally right then you girls planned a trip...to the tea stall right around the corner. The thing is, not every travel plan goes well and it's alright. But there is one trip that just can't afford to go wrong in any manner, "The Bachelorette". Another one of your squad is down, and she is going to say goodbye to her singlehood in just a few days. It's up to you to make it count.
So we are here to help you to create your very own 'The Hangover' or 'Zindagi Na Milegi Doobara'. Check out these places which just might be the perfect venue of your chaos to be-
GOA: The Cliche
It is the Vegas of India because What happens in Goa, stays in Goa. This place is Known as "The madhouse" and "The party capital" but before you go ahead with it, consider what kind of experience are you expecting out of the venue. like, it is ideal for girls who want to relax while sipping on their wine while looking at the sandy beach and ocean or it is also ideal for girls who want to go on the rooftop, get drunk and high and party like there is no tomorrow. Honestly, though, it is more fun for the latter. The perfect time to explore Goa at its best is from October to March, so see if that fits your Bachelorette plan.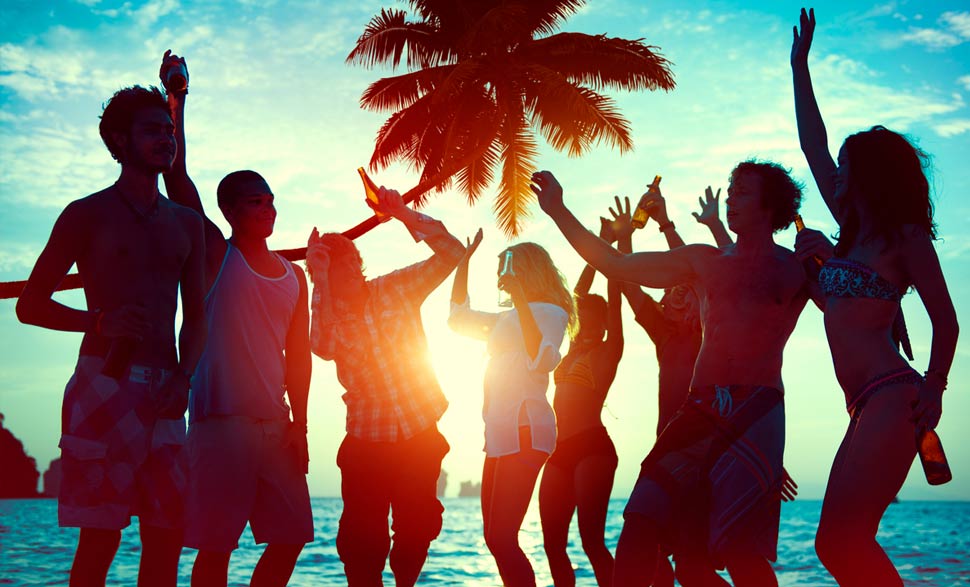 ZIRO VALLEY: The Neverland
A perfect hub for girls who like to kick an adventure for Bachelorette. It is Located in Arunachal Pradesh, it is a host to Ziro Music Festival which takes place every September. Apart from the monsoon, Ziro Valley is amazing throughout the year. Celebrate the beautiful doom of singlehood in a lone wolf style, this place provides you with memorable experiences like camping under a sky full of stars. You legit never grow up in this place because Blue skies, tough mountains, and humble local people take you to a different universe.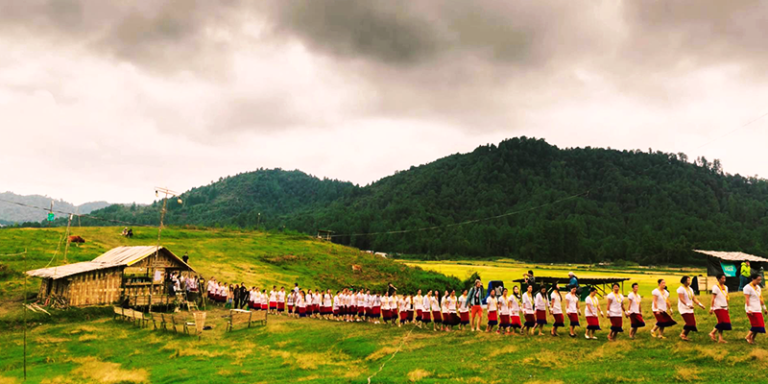 PUDUCHERRY: Introverted Party
It is the place where the soul is wrung out by the ocean, like another little wave which envelops your feet as you sit on the beach waiting for the water to reach you. This place offers you an amazing, almost paradoxical and fusion of South Indian civilization with French architecture. Also, it provides you with another odd fusion of quaint, calm day life eating delicious seafood, mixed with a lit nightlife away from the cliche globetrotter spots. November to February is the ideal time to visit this lovely place.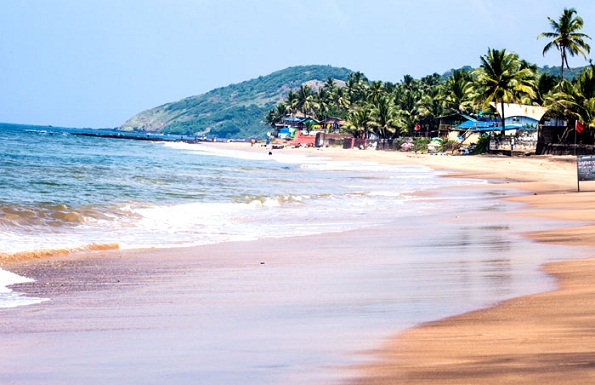 ANDAMAN: International trip in India
If emerald waters, pristine beaches, blue sky, weird adventure sports (snorkeling like in "ZNMD") and unique food is what you and your friends want, then Andaman is the perfect destination for you. It is an ironic place as it is very receptive of tourists yet not commercialized enough to make it a cliche. Ideally, the best time to visit the Island is from November to May.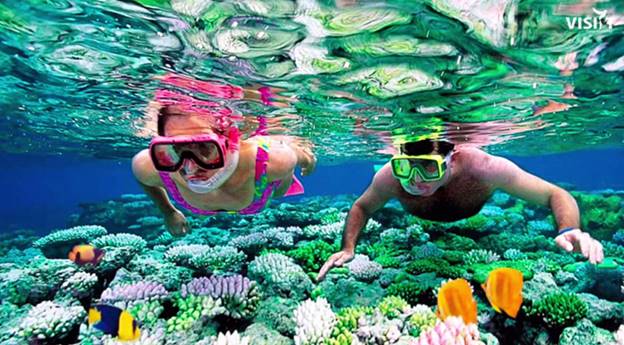 RISHIKESH: For your inner jock
If you all are adventure-hungry, THIS IS IT. With never-ending water sports like rafting, you can enjoy a thrilling weekend with your girls and unwind later with a drink by the riverbed at night. Other adventures to indulge in include Bungee Jumping, Trekking and so on. Tourists have still not exploited this breathtaking destination, which means you can have the best of both worlds! Trekking, river rafting and bungee jumping during the day and a tranquil campfire at night will oomph up your trip. Also, it is ideal in March to April and late September to November.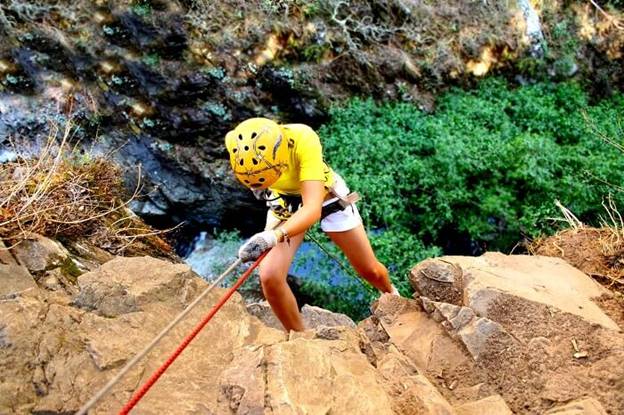 JAISALMER: Feel the dessert royalty
Want to couch into the lap of luxury and feel like a queen that you already are? For that explore Rajasthan. You will totally get the new feed for your Instagram as you explore the culture and the stories behind the various forts. Experience the luxury camping with tents full of posh decoration and a clear desert sky. Let the sands take you back in time with a camel ride. The ideal time for planning a trip here would be winters, November to March.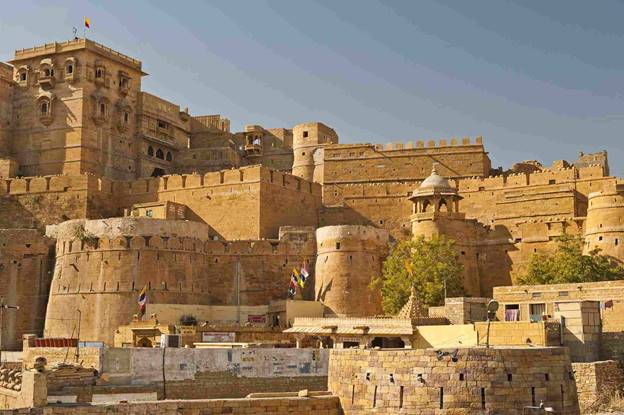 LADAKH: Traveller's Home
Spectacular view. Road Trip. Booze. Snacks. Trekking. River Rafting. Skiing. Safari. Freedom. This is THE PLACE to go with your girls if you want the ultimate taste of freedom and company of each other with a whole hangover of nature. The movie '3 Idiots' has already given you a sneak peek in this beauty. Let me tell you another thing about this place, it is not a tourist's delight but a traveler's lust. Cycle the different curves of the mountains inhaling a new scenic beauty with every turn. No one that has gone to this place has come back without a story to tell. make a plan between May to September to epitomize your experience.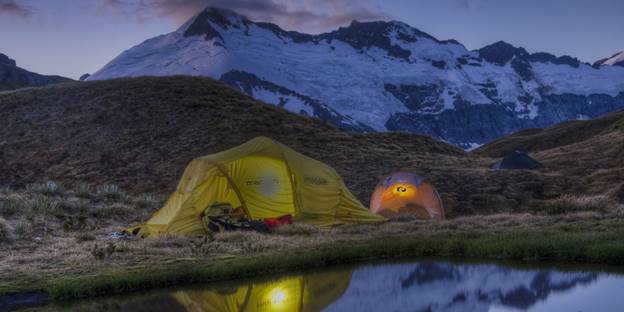 Have a crazy memorable Bachelorette!
...