Choose wise, Be wise and make Delhi wise.
Delhi Assembly elections 2020 are on the run, it is 8th February where people will cast their vote. The campaigns have finally come to an end, the manifestos too.
So before taking the BIG step, read out all the points which all the political parties has to offer the public, make your judgments after it because this decision is going to cost you for atleast the next 5 years.
Congress Manifesto: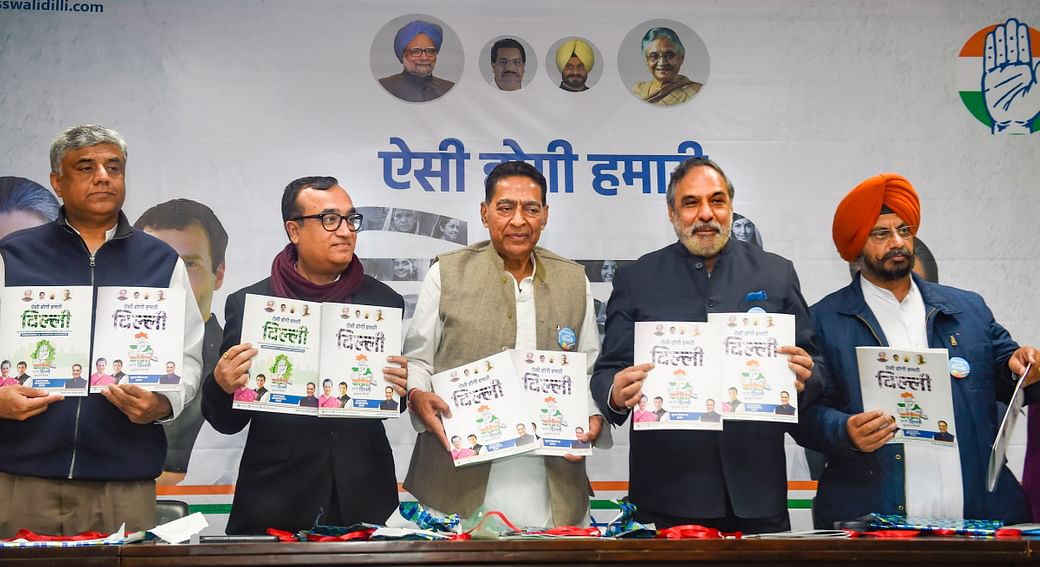 1. Free metro & bus rides for senior citizens of Delhi.
2. For the social welfare of Delhi, all the remaining loans of three-wheelers and e-rickshaw drivers in the Congress Party government will be forgiven.
3. 33% reservation for women in Delhi assembly and in jobs.
4. To revive Delhi's health system, the Congress Government will bring Health Services Act, free health care and free medicines will be provided to every citizen.
5. Yearly Rs 72,000 assistance for poor families will be provided.
6. Rs 5000 will be allotted to all transgenders and senior citizens who have no other source of income.
7. Free 20,000 litres of water/month for all Delhi households.
8. The Congress promised 300 units of free electricity every month when it came to power in Delhi. There will also be a 50% subsidy on 300-400 units, 30% subsidy on 400-500 units, and 25% subsidy on 500-600 units. And Farmers of Delhi will also get free electricity.
9. Also, NRC and NPR will not be allowed in Delhi when they come to power.
10. 33% reservation for women in government jobs.
11. Congress government announces that all girls who want to study further will get higher education, their education up to PhD.
12. 15,000 electric buses to add to the DTC, as well as Rs 35,000 crore allotted to help out unauthorised colonies.
13. No illegal sealing of shops, offices and household industries.
14. Within six months, once the government comes to power, the best people will bring the Lokpal Bill. All the graduates of Delhi will provide 5000 DA to the unemployed youth and 7,500 DA to the post graduate unemployed and get 100 days skill training.
15. Rs 1.1 lakh for marriage of graduate girls from financially poor households.
16. Rs 5000 crore will be funded to start-up companies.
BJP Manifesto:
1. By 2022, Housing and Proprietary Rights will be given to Unauthorized colonies
2. Electric scooters for college-going women.
3. The work of getting 10 lakh merchant shops offices from lease holders to freeholders will be done.
4. Bicycles for girls in class IX.
5. The poor families will get wheat flour at the rate of Rs.2/kg.
6. 200 new schools and 10 new big colleges to be opened in Delhi
7. Rs.6000 will be given to the farmers of Delhi in the Samman Nidhi account.
8. Clean drinking water to every household.
9. We will give employment to at least 10 lakh unemployed in our 5-year tenure.
10. Delhi Yamuna Development Board will be constituted to ensure clean and clean stream of Yamuna and to develop the areas around it.
11. The government will give a special gift of Rs.51000 on the marriage of the daughter of poor widow women.
12. We will completely liberate Delhiites from the piles of garbage.
AAP Manifesto: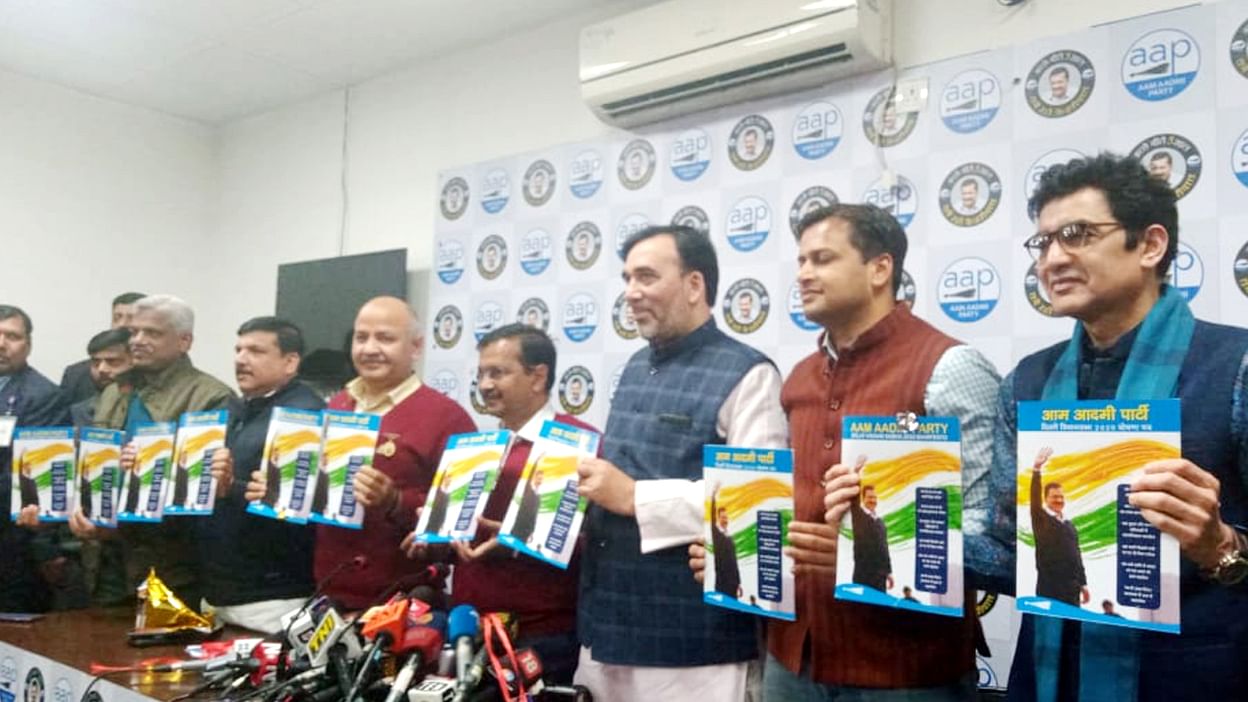 1. Carry forward all the benefits of AAP manifesto 2014. Apart from those the new issues which AAP promise to do are below.
2. Jan Lokpal Bill is still pending by the Central Government. Fight for Jan Lokpal Bill to get amended in Delhi will continue.
3. Yamuna River-side development: Take steps to clean Yamuna river and make a tourist spot alongside Yamuna.
4. Full statehood for Delhi, meaning: Delhi Chief Minister will have more powers to run the government, as of now LG (Lieutenant Governor) enjoys special powers.
5. The manifesto also promises to make the roads modern and world-class.
6. Doorstep delivery of food ration to ensure food security.
7. 2972 Mohalla Sabhas to be set up in the next 5 years.
8. The next 5 years, over 10 lakh senior citizens will be taken to Pilgrimages in India (teerth yatra).
9. Compensation of Rs 1 crore for deceased cleanliness workers. If a scavenger dies during work, the government will give a compensation of 1 crore to his family.
10. Establishment of 24/7 shops and restaurants.
11. Deshbhakti curriculum to be introduced in government schools: No information as of now about what this curriculum consist of.
12. The AAP manifesto also talks about reviewing Delhi's Circle Rate and implementing patriotic curriculum in schools.
13. Teachers will be allotted to students for Spoken English and soft skills, even school pass outs can also apply.
14. Amnesty scheme will dispose of VAT cases which are pending since 2017 or earlier.
15. NO sealing: Will put pressure on Central Government to stop sealing in Delhi, also will make sure that all the sealed shops to get opened.
Please go and vote Delhiites and choose the best Political party which you think will do boundless efforts to make Delhi a much better state than before.
Delhi elections 2020 result date is on 11 February 2020.
...