Bollywood has a magic of creating a good aura around the people. It can easily change your mood from good to bad and bad to good. Like, one time you are listening to channa mereya that makes your mood dull and then suddenly it can brighten up your mood by "Bhangra taan sajda". It's just magical. And there are certain scenes in the movie that we always think while watching that I too want to do that:
1) We all wish that all the people around us know the same steps of the song. Like, the boys of Pyarr ka Punchnama 2 enters the club and then suddenly people around them join them to the song "SHARABI".
2) We all wish if we could go in flashbacks and see everything again even our past life just like Anushka Sharma in Phillauri.
3) When we walk in, the music plays just like Shahid Kapoor in Udta Punjab. So dreamy.
4) Telling my best friend on his wedding day just before his pheras, "yaa toh ye, ya toh main". Just like in Sonu ke titu ki sweety.
5) Having your hair and makeup on point all the time, just like Alia Bhatt in Badrinath ki dulhania.
6) A poor girl living in a village but has new dresses for every day and jewelry and never to repeat them again. Just like Jahnvi Kapoor in Dhadak.
7) Accepting that he had 308 girlfriends and more to it, have a wife who is totally comfortable with that. Like in Sanju, the dream of every guy.
8) Having sex with your best friend's girlfriend. So, dreamy. Right guys?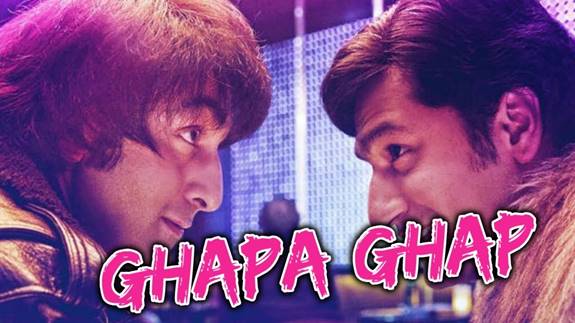 9) The real life of Ki & Ka where husband stays home and cook food and wife goes out to an office.
10) Wish to meet your judwaa on the road. Just like Varun Dhawan in Judwaa 2.
11) A friendship like veeres on veere di wedding. Dream of every girl.
12) Singing Channa Mereya at our EX's wedding without getting kicked out.
13) A real-life story like HAPPY BHAG JAYEGI.
14) We could fly like FLYING JATT, so we can be everywhere.
15) Having a chiller grandfather like AMITABH BACHAN IN 102 NOT OUT. It would be so much of fun.
16) Having students' unity in class like in HICHKI.
17) Wearing clothes and jewelry like DEEPIKA PADUKONE IN PADMAVATI.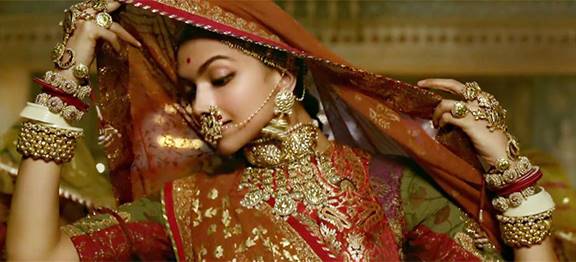 18) Humanity like VARUN DHAWAN in OCTOBER. Not having any relati0onship with a girl, he took care of her in the hospital just like his own family member.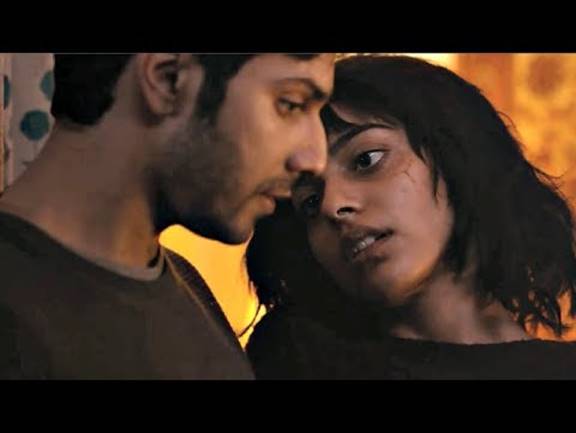 19) Do robbery and never get caught just like Kangana Ranaut in SIMRAN.
20) Run away with the money just to teach a lesson to people who asked for dowry just like in DAAWAT-e-ISHQ.
21) Having a school life like the student of the year. Where you can wear designer clothes and you can everything except studies.
22) Chandu ke chacha ne chandu ki chichi ko chandni raat mein chandni ke chamach se chatni chatayie, bolkar, ladki ko patana. Remember kabhi khushi kabhi gham?
23) Calling our father's and telling him that we miss them and he gets his private jet to London to gift him a car. Again, remember, kabhi khushi kabhi gham?
24) Do something which gives us some kind of kick, which gives us happiness, that kind of work and not because we have to earn our livelihood. Just like SALMAN KHAN in KICK.
25) Be successful like Dangal girls, set our goals and work on it. Seems easy but we all know it's not.
So, these are some kind of scenes, which we all wish we could have done it too but in real life, it is not practical. In real life, we all are so caught up in the daily routines that we forget to enjoy it to the fullest. Thanks to Bollywood for giving us such a nice entertainment every week and making our lives so much better.
...