McDonald's shared a tweet on their account where they said, that they serve Halal meat in their restaurants and not Jhatka meat.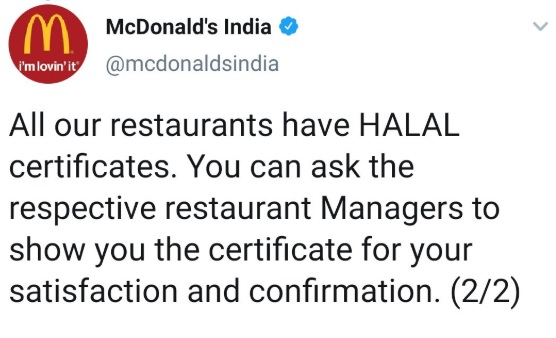 Recently a Twitter user enquired McDonald's whether they serve halal meat or Jhatka and in response from McDonald's confessed that they serve Halal meat.
Here's the actual tweet from the McDonald's.
As soon as the tweet came into people notice, people started #BoycottMcDonalds and has shared their opinion about it:
According to Hindu methodology, Halal meat is an offense and against the religious belief. Hindu prefers Jhataka method, where the animal is killed instantly without torture. However, in Halal meat, the process is just the opposite.
...