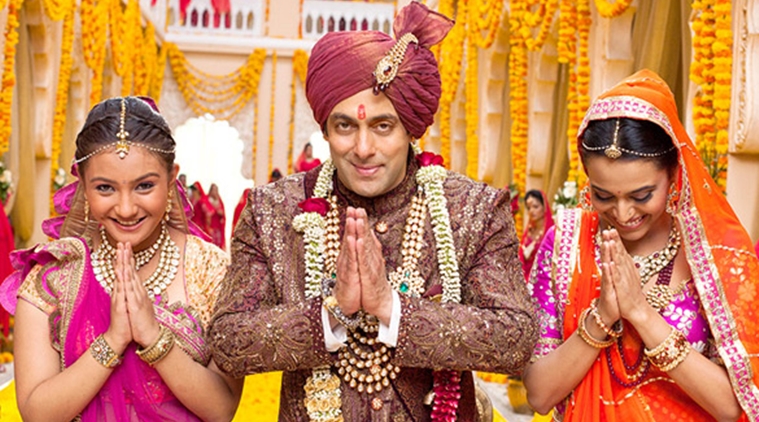 The day it was announced that it's a "yes" and she has found her mister perfect. That day he hugged her as if he is realizing slowly and steadily that time is coming near and one day he has to give her away to his future brother-in-law. From that day onwards, he starts planning the number of functions that would happen, the decorations, the caterer and every possible thing which he can do to make her THE day best and memorable because he knows how much this day would be meant to her? How she has planned for this day since the day she understood the meaning of love and marriage. He tries to remember everything, which she has ever said to him about her dream wedding, the things she wants to do and the trips, which she wants to go to with her friends. He tries to fulfill all her dreams for this day but nobody knows with all the preparations and excitement he goes through the biggest roller coaster inside of him. He is best at covering up his emotions with a smile and taunts like "I don't care, I am happy she is going" but he too cry when he is alone, he hug her whenever he feels that it's not obvious.
The relationship between a brother and a sister is like a tom and a jerry. They fight their best with each other with all the somersaults, biting and nails fighting but when it comes to love, no other relationship can compete to it. Since the day they were born they vow to protect each other from every thunderstorm that different weathers bring. But when it comes to seeing the rainbow, they push each other first to face the colorful life. That's the magic of this relationship. And when the sister gets fixed, he vows to make her THE DAY best for her, however, he cries from inside but from outside he show himself how strong is he like Shakti man. But we also know brothers, you love us and you do think days without us and realizing that you have to stay in this house without our fights and movie nights.
The day when parents started talking about our marriage and seeing the boys around, he suddenly becomes this over-protective and over-possessive brother, he reads to every profile so carefully and attentively that sometimes we think "what will we do without them" but that's what the law of nature says. One day we have to go and one day he has to give us away. After months when it comes to the wedding day, he would be the first one to come and see if we are ready and all set to walk on the aisle with him. During the pheras while doing rituals with us, putting those rice in our hands and making us realize the reality that today onwards we are no longer only theirs, he too cries from inside and when it comes to say the final good-bye, that one hug breaks us down but he still stands there with a smile on their faces and tears in their eyes showing us that they are happy for us and this will never bring a change between us.
They too cry but with manly tears where they do feel emotions but knows very well how to control them in front of us. We love you and we do appreciate all of those things, which you have ever done for us and still do for us. No one can take your place; it is safely reserved for you, my brother. We miss you in this new house of ours and we miss our movie nights and late night drives, wish if we could bring those days back.
...