Chandrashekhar Azad-The Bhim Army Chief.
We all have observed a name recurring on social media these days "Chandrashekhar Azad". And some of us were confused at first that how come amid all these crises the long gone revolutionary leader is being remembered again?

However, it is not the freedom fighter we read about in the books, but a man from our own era making news. To clear all doubts and facts about him, we have stated information about him below: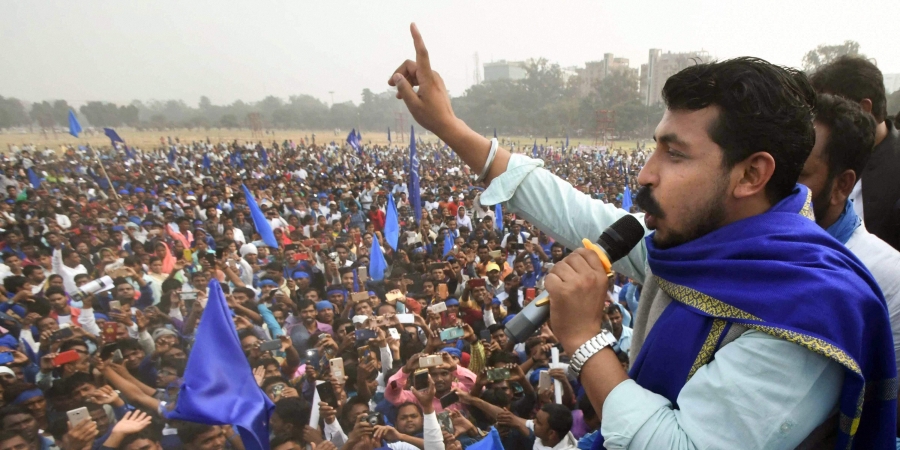 Who is Chandrashekhar Azad?
Born on 3 December in the year of 1986, Chandrashekhar Azad is a social activist, lawyer and co-founder and president at the Bhim/ Bheem army. He belongs to a village in Uttar Pradesh, Saharanpur. His father is a retired principal of a government school in the same area. Chandrashekhar Azad came to notice due to his role as a prominent Dalit leader after he installed a banner on the outskirts of Saharanpur that read "The Great Chamars of Ghadkhauli Welcome You".

Chandrashekhar Azad was never shy to speak his mind and has always stood against social evils, especially caste-based discrimination; a crusader of Dalit rights.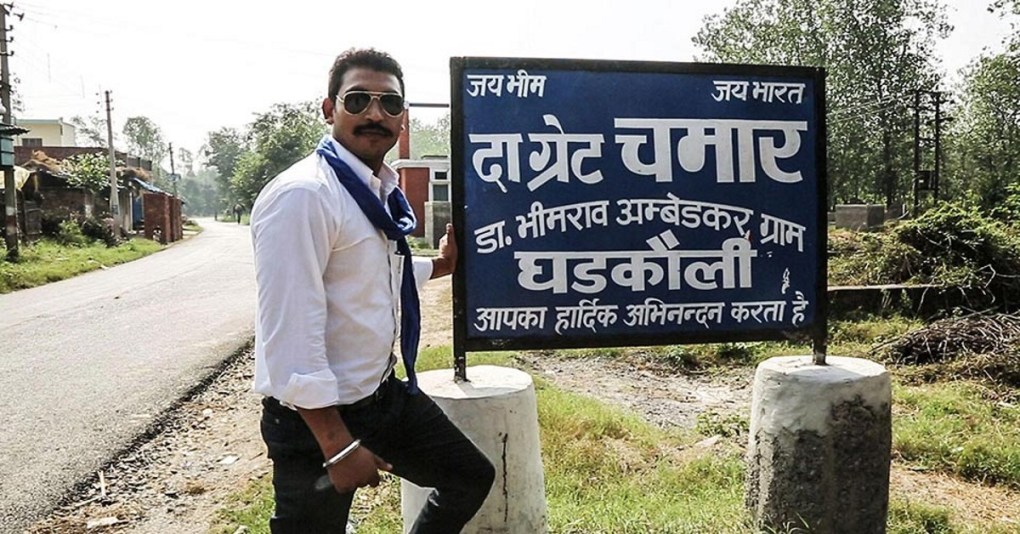 What is Bhim Army?
The Bhim Army was founded in 2015. Some may write it as Bheem army as well. This organization holds B.R.Ambedkar's value as its core values. It is a Dalit organization. Chandrashekhar Azad also knows as Azad and Vinay Ratan Singh is the founder of this Bhim Army. This organization runs approximately 350 schools for free in the areas of Uttar Pradesh such as Saharanpur, Meerut, Shamli, and Muzaffarnagar etc.
What is his role in CAA/NRC protests in 2019-2020 (Shaheen bagh, Delhi)?
Bhim Army made remarks about how there are going to be five thousand more protests in the country against CAA and NRC, protests similar as the Shaheen Bagh ones when he reached the hot spot of all protests in Delhi currently, Jasola Vihar-Shaheen Bagh. He went there to extend his support to the courageous women of the area who have been sitting there in a peaceful protest against the citizenship bill. He addressed a huge gathering there. He commented on the Citizenship bill as "a black law" which is differentiating people on the basis of religion and ethnicity.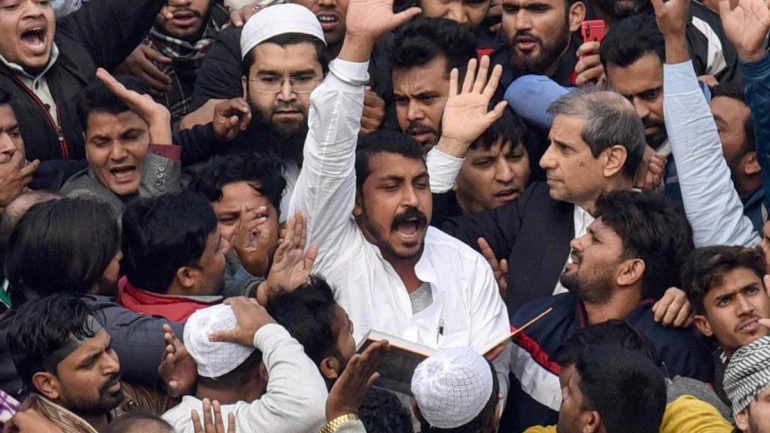 "I congratulate those who have participated in this protest. This is not just a political agitation. We have to save the Constitution and the unity of the nation," he assured the women sitting there for a month now. He appreciated their courage and strength to take a firm stand against the government, despite the harsh winters of Delhi. The winter Delhi received this year is said to be the coldest in the last 22 years.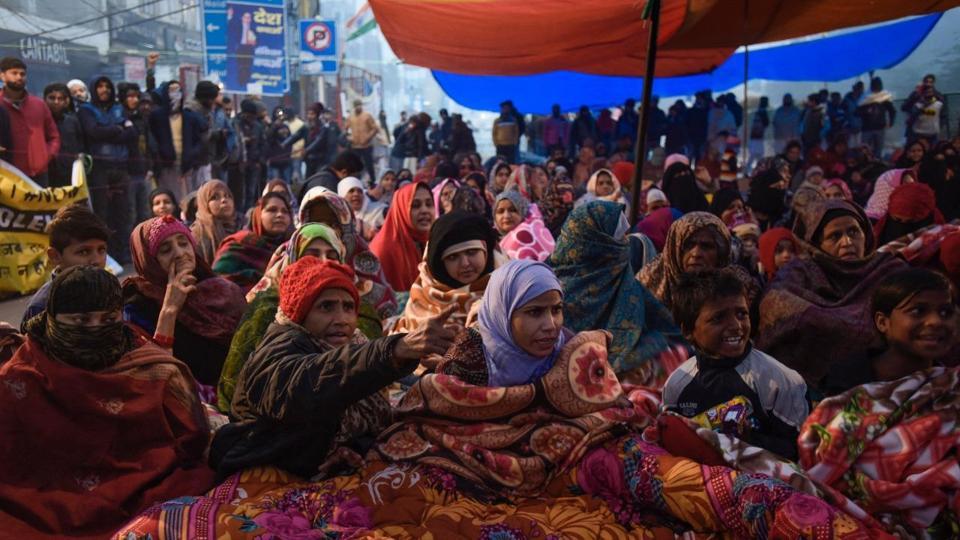 The protesters at the site were singing the anti CAA poems; "Hum Kaagaz Nai Dikhayenge" by Varun Grover, "Hum Dekhenge" by Faiz Ahmed before Azad reached Shaheen Bagh. Azad's visit provided them with more vigor and enthusiasm. Upholding the Constitution of India, Chandrashekhar Azad quoted "I promise you that in the next days there will be at least 5,000 Shaheen Baghs across the country."
For the nonce, he was released on a condition that he will have to stay away from Shaheen Bagh protesting site.
Charges and Imprisonment of Chandrashekhar Azad Ravan:
Chandrashekhar Azad Ravan was arrested for his part in creating violence in Saharanpur. He was charged on the grounds of the National Security Act by the U.P. Government. However, Allahabad High Court gave him a bail keeping in mind that the charges were made by political motivators.
Delhi police had banned him from protesting in Delhi but despite that, he entered a protest at Jama Masjid aimed at CAA and was arrested by Delhi police and detained for many days. Later, the court said that he had not committed a crime by protesting peacefully and that the government cannot restrict a citizen's rights. After his release from Tihar jail, he continued his protests against the Citizenship Amendment Act.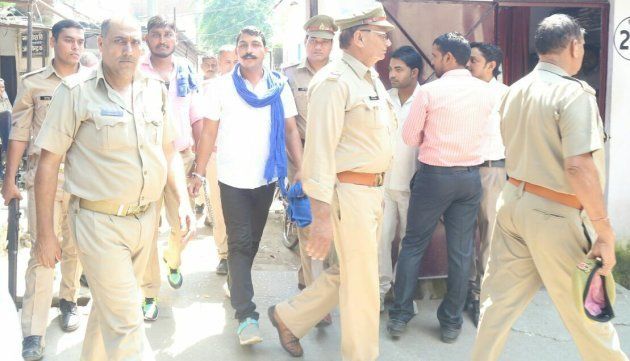 Chandrashekhar Azad has played a huge part as a leader and also as a motivator for the society. He has always stood for the right and challenged the policies which are falling against citizens of the country. Azad is indeed a role model for this generation.
...