People on Twitter found Chhatrapati Shivaji Maharaj artwork on Google Maps. A field in Maharashtra is covered with the grass photo of Chhatrapati Shivaji. Actually the tribute was made on the occasion of Shivaji Jayanti in February this year.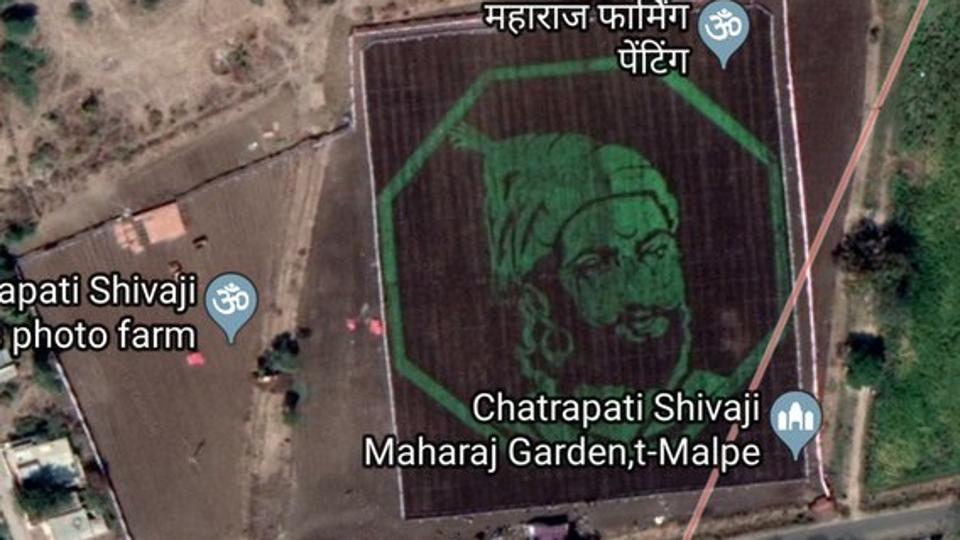 The enormous artwork is spread over 2.4 lakh sq feet (approx. six acres) at a farm in a small village in Nilanga, Latur, Maharashtra.
The artwork is said to be designed by a rangoli artist named, Mangesh Nipanikar.
Mangesh Nipanikar planted over 2,500 seeds a week and dibbles it in such a way that the face of our brave Chhatrapati Shivaji Maharaj gets designed. He waited for several days for the seeds to turn into green plants.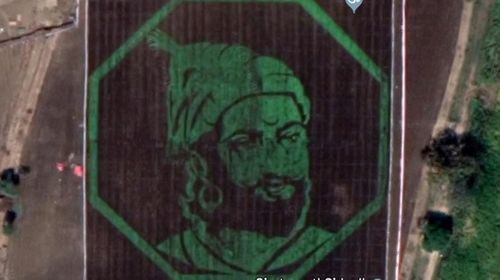 Check out the video:
As soon as the vidoe went viral, people on Twitter, and other social platforms couldn't stop themselves from sharing and praised the mind behind the artwork and ofcourse, they did showered love for it's beauty.
If you want to see through Google Maps, you can just copy this: "4QP5+6F Nilanga, Maharashtra" and make sure you choose satellite view rather than a dafault one.
...