Arranged marriages have been a part of our society since ages and its beauty have been proof of any relationships that have made the concept of arranged marriages proud.
People meet; talk and if they feel clicked then "Rishta pakka". Sometimes people reject and get rejected but most of the times people find their soul mates and life partners through this beautiful way of finalizing marriages.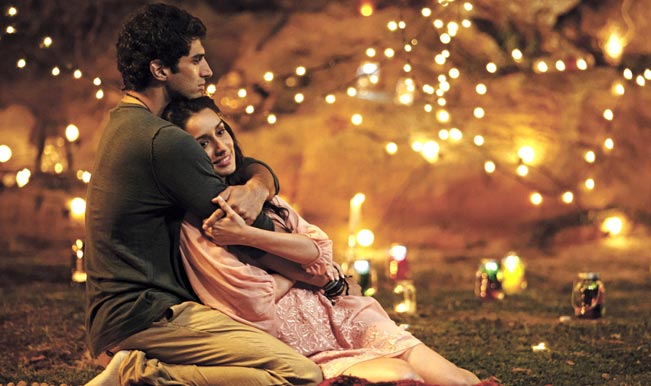 We asked few people about the feelings they felt when they met their life partners for the very first time through arranged setup and their answers left us "awww" and you too will get totally "awed"...
Story (Boy):
"I entered a coffee shop and my mother said, see there they are. I looked up to her parents and then her. Something happened inside of me and without having a word with her, I said to myself that yes she is the one. Her eyes spoke everything and within a day we both said yes and now we are happily engaged".
(Awww, this is the proof that love makes you speechless).
Story (Girl):
"My mother came to me and said we are going to see a boy tomorrow. She explained to me his work and told me that we have an age gap of seven years. The moment I listened that he is seven years older than me, I got frightened and I said straight no, but, somehow they forced me to meet him. I went there with zero hopes but when they told us to have a conversation alone, we ended talking to each other for two hours even though we had nothing in common and that moment I said yes to him".
(After all, love has no age barriers).
Story (Boy):
"When I met her, I was into a deep denial that I don't want to get married at the age of 26 and I went to meet her with no thoughts of saying yes but after speaking to her for few minutes and I realized that how wrong was I? We had and still have so much in common, our interests, hobbies, and lifestyle. Now we enjoy each day of our lives doing the same hobbies together. Yes, we are happily married".
(Love makes you dumb and makes you do things, which you have never thought. Few minutes are enough to fall in love).
Story (Girl):
"I was scared and nervous before meeting him but the moment we sat to chat, he made everything so easy. He made surrounding comfortable and made me feel easy to talk to him. At that very moment, I realized that I have found a best friend in this man and I decided to make this best friend my husband. It felt magical and I was at cloud nine".
(You are lucky to found a best friend in your life partner.)
Story (Boy):
"I took two days to say yes because of the confusion if I deserve her. Yes, she is so beautiful that I fell in love with her at first sight but also I was scared to tell her that. So when my mother asked me a day after that what my decision is I said I need a day to think and the next morning I said yes with sparkly eyes and with utmost happiness. I am still madly in love with my beautiful wife and with my baby who is about to enter our lives soon".
(So dreamy, we wish you all the best for your future).
Having a life partner by your side is like having a blanket of warm arms around you all your lives.
We wish that every person gets this happiness once in his or her lives because the beauty of first and last love can't be compared to anything.
Keep loving and keep shining!
...