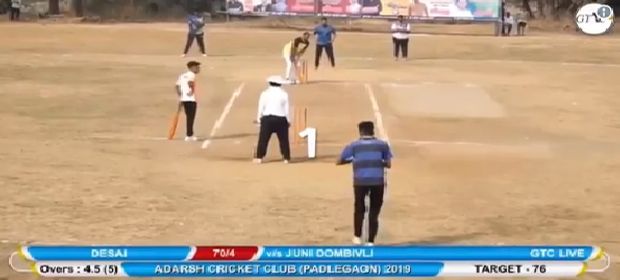 Adarsh Cricket Club (Padlegaon) had organized a match between Desai and Juni Dombivli in Andhra, the match was at the intense position until something hilarious turned out! The team needed 6 runs from just 1 ball and without even touching the ball, the batting team scored 6 runs with one ball still remaining.
How??
Because the bowler balled 6 consecutive wides in a row.
Check out the video:
How lucky the batting team was and how unlucky the bowling team!
Anything can happen in cricket!
...