International Cricket Council (ICC) is going to change the Cricket rules soon. Maybe you are trapped in our prank or maybe we are trapped in there, only they know!
Today, on April fools days they posted a series of tweets about the new rules which will come into effect this year in July, with the start of World Test Championship.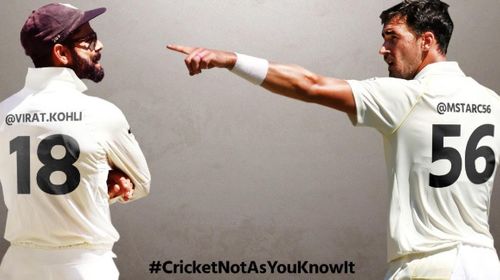 From replacing the old coin toss with the Twitter poll to decide who gets to do what first to having Instagram username on the jersey, all these rules sound like the new millennial rules, in order to attract more youngsters to the game.
For making the Test matches more exciting and entertaining, ICC made changes to the game and tweeted:
"As part of our efforts to make the game more appealing to younger generations, the ICC will be applying for both numbers and Instagram handles to kits from the beginning of the World Test Championship," ICC announced on its Twitter account with a hashtag #CricketNotAsYouKnowIt.
The coin toss before the game will be replaced with the Twitter poll, now Twitterati will have the power to decide which team will bat or bowl first.
Second of such rule is, if the temperature rises above 35 degrees, the players would be allowed to wear shorts to beat the heat.
The players Instagram username will also be printed on the back of the jersey, to make it Instagram friendly (and also, will help in increasing the followers. ICC can we get TabloidXO jersey?)
Another fantastic yet hear scratching rule is: In a move to bring fans even closer to the sport, broadcasters will have the option to position commentators on the field of play behind the slips cordon.
Double dhamaka rule (TabloidXO custom named this rule): After taking a catch, the fielding team will be permitted to complete a 'Double Wicket Play' by running out the other batsman.
Just the two minor changes are: No balls and dot balls will now be known as 'Faults' and 'Aces'.
ICC, are you sure you did it for real? What are we feeling trippy after reading these new rules?

Now, I hope, the next tweet will not be "April Fool Banaya".
...