Coronavirus/Covid-19 took over the world by storm with its virus. Almost everyone has been directly or indirectly affected due to this. Many people lost jobs, shops got locked, and people are forced to work from home.

Lakhs of people have been left with no job in their hand, in one such scenario, this guy Akshay Parkar, a resident of Mumbai, also lost his job. Akshay used to work as a chef at Taj Group of Hotels and international cruises.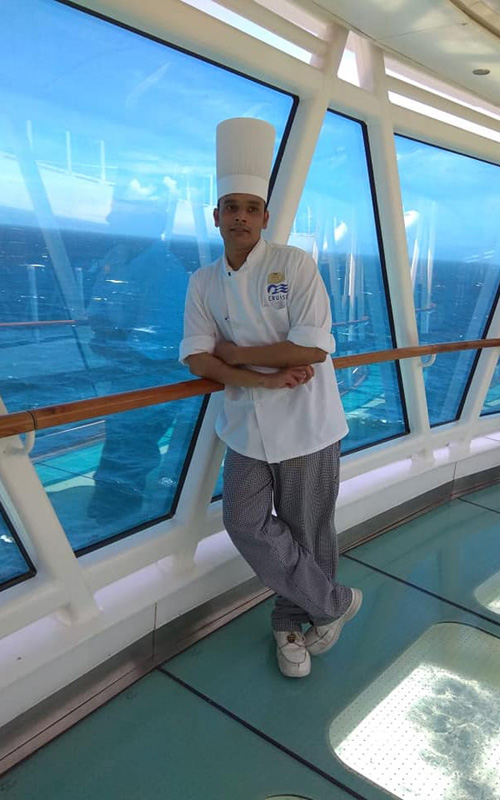 But unlike many, this guy is a charmer; he recently opened veg and non-veg Biryani shop in Dadar West.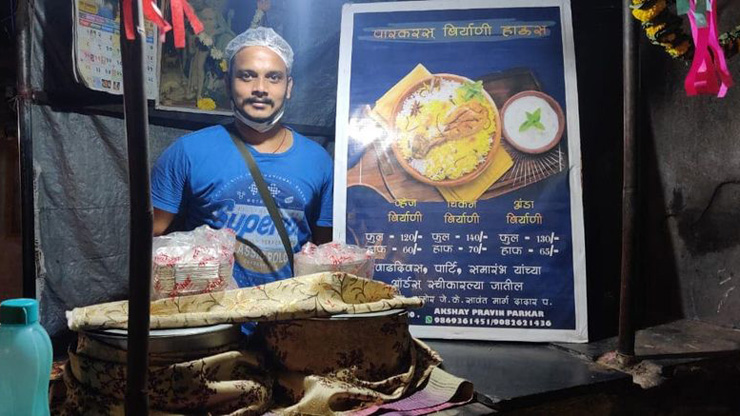 Where is Akshay parkar's Biryani stall?
Akshay's Briyani stall is located opposite star mall in JK Sawant Marg, Dadar.

The cost of his Biryani?
Akshay sells veg biryani at INR 800/kg and non-veg biryani at INR 900/kg.

What is the name of Akshay.
'Parkar Biryani House'.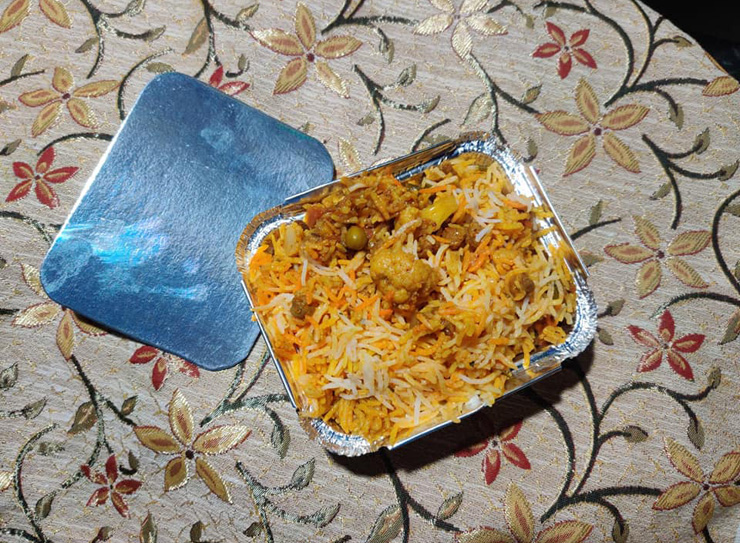 He is implementing all his knowledge and his learning from the international chefs and putting into effect in his Biryani. The same quality is maintained, even if it is being sold on the roadside.
Whether you are veg or non-veg, Akshay's stall will not disappoint you as he offers 3 types of Biryani: chicken Biryani, egg Biryani, and veg Biryani.
He said, "A vada pav snack vendor from my neighbourhood went out of business and was willing to hand over his business space to me. I decided to cook the biryani at home and sell it during the evenings on the street.
He added: The customers are higher during the weekends, and I am starting to roll out small profits. My biryani's selling point is that I cook from the recipes I've learned at 5-star hotels, working alongside international chefs. The same quality is maintained, even if it is being sold on the road." (Source: Mensxp)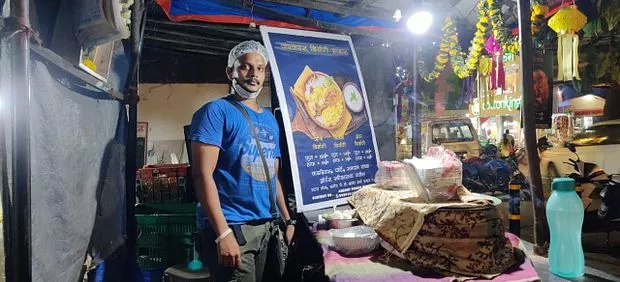 Who wouldn't want the A class Biryani from the stall?
If you live in Mumbai or going there, then do go to his 'Parkar Biryani House'. This Biryani house is right in front of the Star Mall in Dadar West.
...