Cure.fit, keeping us Fit!
From writing essays on Health is wealth, to forgetting its value in the race to earn materialistic wealth.
But the things have changed with the lockdown, social distancing and quarantine mode necessitated by the pandemic COVID-19. We all are packed around the four walls for close to a month now, the anxiety, and tiredness has started to hit us all like anything.
Gyms and health and fitness centers have shut. With all outdoor movement and activities restricted. Many, now stand at risk of developing issues arising from a couch-loving lifestyle. This may upturn into the unhealthy life that may, in turn, put unwanted pressure on our health care system.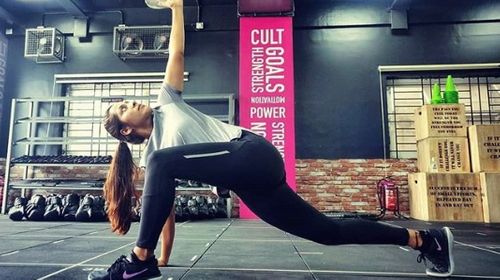 Health has become a major concern for everyone around the world. Although, thanks to online fitness classes for taking care of peoples health. The demand of Curefit has stepped up even more as people are staying at home.
Cure.fit has been emerging as the role model fitness center, who targets at keeping every individual fit as a fiddle, with their tag line "Be Better Everyday".
During this outrageous COVID-19 time when everyone is locked inside the home. Cure.fit is pushing people to become hustlers the being a couch-potato and making them focused on gaining a healthy lifestyle.
Here's why you should have a Cure.fit app in your pocket.
1. Curefit gym - Free-Fun Sessions.
You can do all, with them like yoga, dance routines and bodyweight workouts. The options are endless to keep ourselves engaged with their entertaining fitness sessions.

Who doesn't want to workout from home with celebs, Duhh, everyone does!

Recently Nora Fatehi, gave a 30-minute dance master class to all the viewers, which was a lively and inspiring session and I am sure everyone must have felt really good about themselves.
Before, viewers get to enjoy the absorbing Yoga master class with Vidya Malavade, an amazing yoga instructor.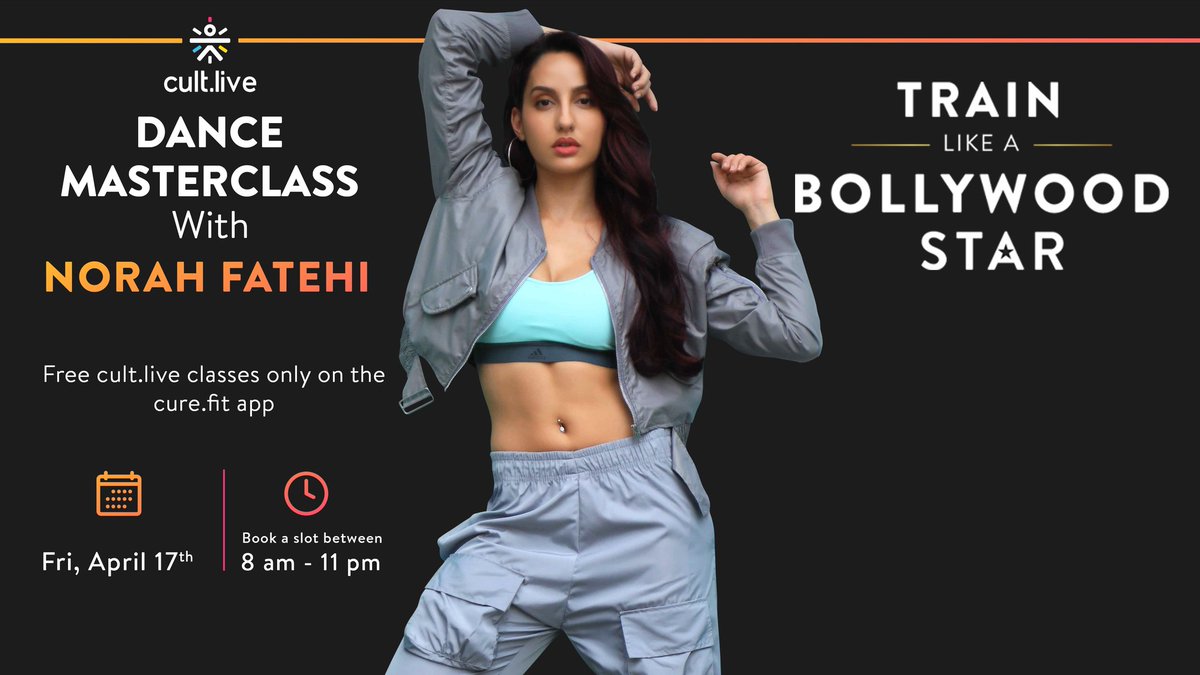 2.Curefit food - Healthy and Interesting recipes.
Cure.fit knows that living healthy does not mean letting go of what we love to eat. After all, food is the ultimate love.

They teach many amazing healthy and delicious recipes, such as "Whole wheat momos, Turmeric Latte, Banana dates smoothie" and whatnot, they covered it all.
Even, they organized a live Masterclass with celebrity chef "Ajay Chopra" who explained how to make quick, easy healthy recipes.

"EAT HEALTHY STAY FIT"
3.Goal-based Workout.
From burning the belly fat, to weight loss, arms, chest, back, Abs, thighs, strength, mobility, yoga, meditation, personal growth to soulful music for better sleep. They provide a variety of sessions, which will help you to sort your goal and work on them accordingly.

"THE MIND IS EVERYTHING, WHAT YOU THINK YOU BECOME".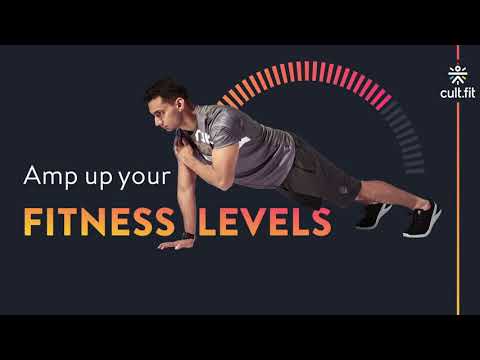 4. Workout anytime.
Earlier, when everyone was busy with their hectic schedules and early morning travels, working out became difficult, so they took care of this part and introduced anytime, anywhere workout time.
Now, being in lockdown you have this benefit plus, if you want, you can workout twice in a day, which will help you to stay healthier and will help you to achieve your fitness goals faster.
5. Sessions led by athletes.
As we have already mentioned in the 1st point, they organized multiple interactive-fun sessions, but that is not only limited with celebs, generally, all these sessions are led by our athletes, such as Vijender Singh, Mary Kom, Jonty Rhode etc. They are the perfect examples of being fit and healthy.

They say: "BE SPIRITED FEARLESS AN EVERYDAY ATHLETE.
6. Online-Doctor consultations.
Cure.fit knows the stress of hectic schedules which many times lead to ignorance of health conditions due to missing the doctor's appointments, unavailability issues, etc. They took control of that and introduced direct consultations with the top doctors from anywhere and also you will get a free follow-up within 8 days.

During these pandemic times, when all the health centers are taking care of COVID-19 patients, you can make the best use of this app and consult with the doctors, if you are suffering from any problem and require an expert opinion.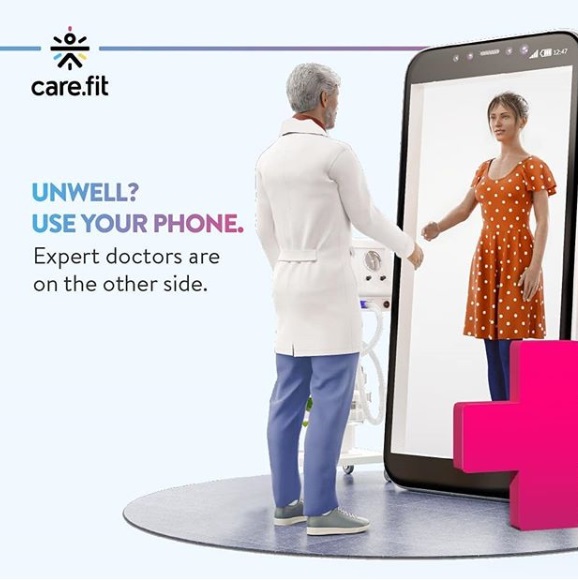 Cure.fit believes: THE BEST DOCTOR GIVES THE LEAST MEDICINE.
However, the lockdown need not spell the end of your fitness journey. With online fitness classes booming, there are no excuses for not working out even if you can't hit the gym.
Be Healthy, Be Fit With Curefit.
...