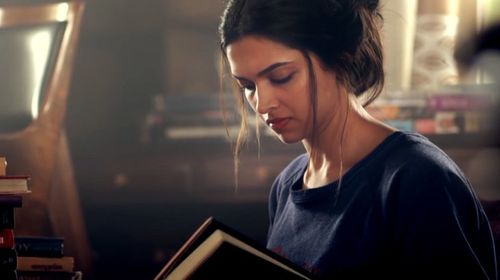 Dear parents,
I remember I'd just completed by 12th Boards and we were all sitting on the dining table. You had made my favorite dish and as conventional family talks, we were discussing what line I should go for, what career path I should choose. You both wanted me to take up science and become an engineer, do something with all the numbers that I get crazy about, not in a good way though. I have never liked desk jobs specially the ones with a lot of mechanical brainstorming. It's not my forte. I tried to explain to you how my definition of creativity is different and how I wanted to do something in media. You thought those lines were too 'fancy' for me to choose and would drag me out of my cultural beliefs.
This letter is for both of you that I am here; you put in your faith in me and settled for my 'choice' of the decision, the choice of a path that I chose for myself. I know you were hurt and I fought with you a lot over it, but all I had asked for is for you to believe in me and you did. You trusted me though you didn't show all of it directly and it matters a lot to me. That kept me going, that drove me to live up to your and my expectations. I told you something as I finally left for the city of dreams to start my career. I said, "Mom, Dad, trust me." Here I am, done with three years of my life, studying plus work, what I always wanted to and ready to step out into the competitive world and make something of what I have learned. I ask you to trust me with what I do because I will make you proud and that's my word to both of you.
Because you know, "Aapki beti choro se kum nahi hai."
I will try to do everything possible for me to make you feel that it was worthy of me to choose what my heart wanted to achieve. I know it's important for you because, in the end, you care about me and it is the concern that is important.
I owe my smallest successes to you guys (yes, 'Guys', because you are my dear buddies). I cannot thank you enough for the love and support and I can't believe this day has come. I know how you cried, mom, when you got to know that I got selected as the best employee due to my highest credits and my hardwork, it drove me to do better to see that kind of pride in your eyes. In the end, I have to return to you what you gave me and that will be your happiness through me. I cherish the freedom you have allowed me and I will make sure I use it the best way!
Love,
Your daughter.
...