If you love baking cakes and keep trying a new flavour of cakes to bake, then Lemon cake is one of the easiest and the most delicious flavour of cake to make.

This cake is easy to make and provides your taste buds with a taste that is different and tangy.
This cake is a must-try for people who love eating sweet and tangy things together. If you love eating sweets and keep trying to make something new to for yourself and your loved ones to taste every day then this is your go-to cake.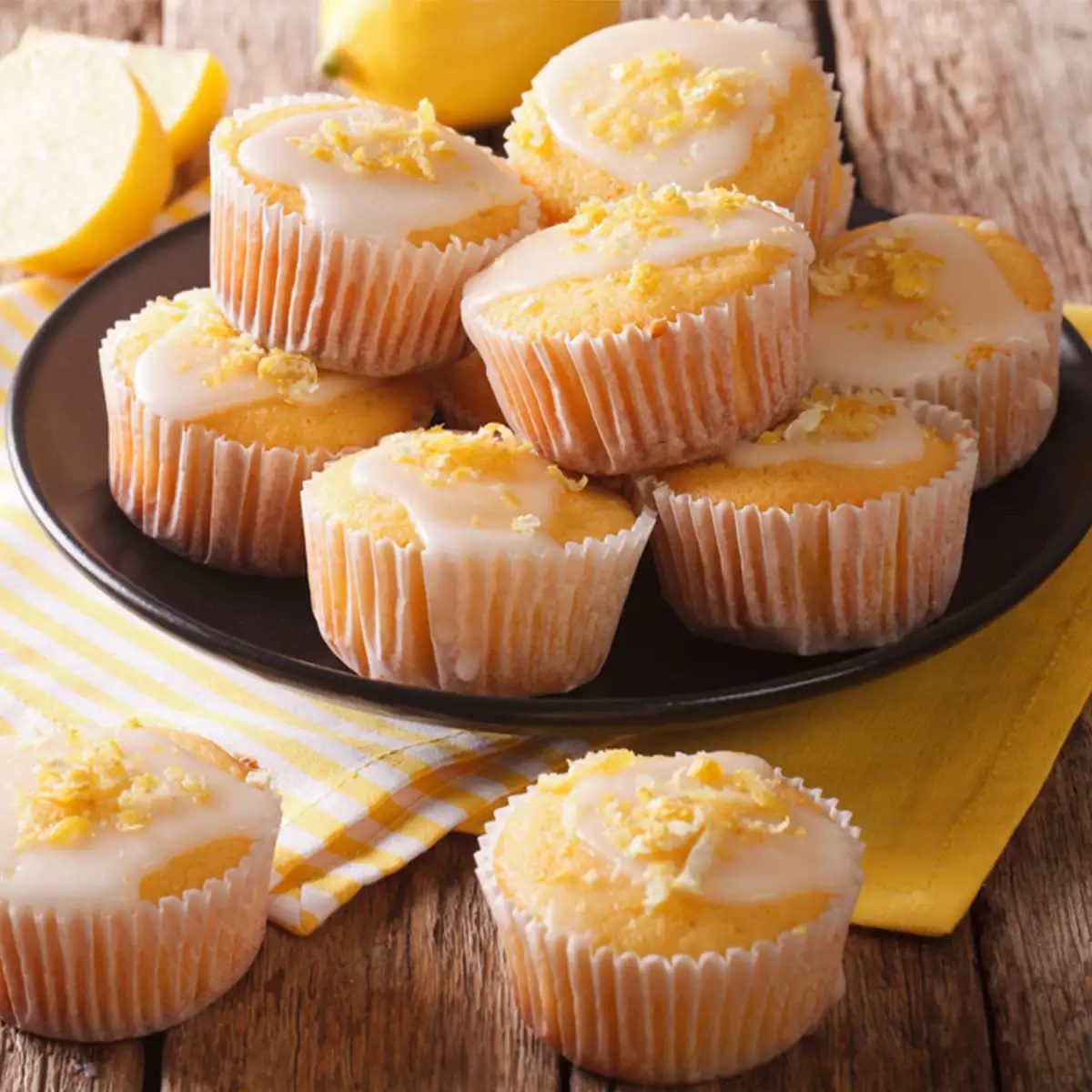 Here's how to make Lemon Cake:
1. Ingredients Required:
226 grams unsalted butter at room temperature.
2 1/2 cups (320g) granulated sugar.
4 large eggs.
1/3 cup (43g) grated lemon zest.
3 cups (384g) flour.
1/2 teaspoon baking powder.
1/2 teaspoon baking soda.
1 teaspoon salt.
3/4 cups (177ml) freshly squeezed lemon juice.
3/4 cups (177ml) buttermilk at room temperature.
1 teaspoon vanilla extract.

2. Preparation Time: 30 minutes.

3. Cooking Time: 1 hour.

4. Total Time to Cook: 1 hour and 30 minutes.

5. How to make delicious Lemon Cake:

Preheat oven at 180 degree Celsius.
Grease a cake tin with oil and flour and then keep it aside.

Source: gretchensveganbakery

Take a large bowl, add the unsalted butter at room temperature and sugar in it. Keep mixing both the things together till light and fluffy batter is formed after 5 minutes.
Then add the eggs into the mixture one at a time.
After mixing the butter, sugar and eggs, add the lemon zest into the batter and mix everything.
After that shift together the flour, baking powder, baking soda and salt in a separate bowl.



Then in a third bowl, add the lemon juice, the buttermilk and vanilla and mix them till it fully gets mixed.
Add the flour and the buttermilk mixture into the butter-sugar and egg mixture and combine them till sticky batter is formed.
Once everything has been combined, pour the cake batter into the cake tin and place it in the preheated 45 minutes to 1 hour at 180 degree Celsius.
After 45 minutes take the cake out and check the center of the cake by putting a toothpick throw the cake.

Source:

If the batter sticks to the toothpick, then keep the cake back in the oven for 10 more minutes (do keep an eye but) and if the toothpick comes out clean, keep the cake aside to cool down till it comes down to the room temperature.
After the cake cools down to remove it from the cake tin, place it on a plate.
Take 1/2 cup of sugar and 1/2 cup of lemon juice in a small saucepan and keep cooking them together on low heat till the sugar dissolves completely.
Then take the cake and drizzle the sugar and lemon juice syrup on the cake.
Your lemon cake is ready.

Source: Food Network

6. Mistakes/Problems you might face:

Don't forget to pre-heat the oven as it will help with baking the cake faster.
Don't forget to grease the cake tin as it makes it easier to remove the cake from the tin once it is ready.
Keep mixing the butter and sugar till both of them combine properly and a fluffy mixture is formed otherwise the cake batter will not be made of the right consistency.



Always remember to shift the dry ingredients before you combine them with the wet ingredients as it strains out all the unwanted lumps.

Source:

Always poke a toothpick into the cake to check if it's ready or not before you remove it from the oven.

7. Lemon Cake Nutritional Information:

This cake contains 384 calories. These 384 calories consist of 70g carbs, 54g sugar, 10g fat, 2g saturated fat, 3g polyunsaturated fat, 4g monounsaturated fat, 3g of protein, 343mg of sodium, 52 mg of potassium and 34mg of cholesterol.

This soft and delicious lemon cake will make you want to finish it in one go. Full of lemons, this dessert can be served anytime, anyplace and on any occasion. It does not need a lot of manpower to make it and is something that will give you a run for your money. Do try it out once to give your taste buds a new thing to crave for.
...