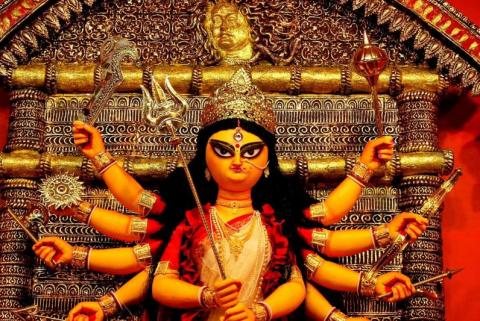 Navratri brings a certain sense of euphoria and ecstasy throughout the country and it is expressed in different forms. In Bengal, there is a famous tradition of Dhunuchi Nritya which will keep you on edge with it's mesmerizing and thrilling performance.
You had to be a major thrill seeker to even think about performing it as it is a variation of fire dance performed to appease the goddess Durga. The dancers decked in colourful clothes have a clay bowl with a long handle which is filled with coconut husk, burning charcoal, and incense. These bowls are known as Dhunuchi which are balanced by trained dancers in their hands, forehead or even chin while they perform a dance on the beats of Dhak.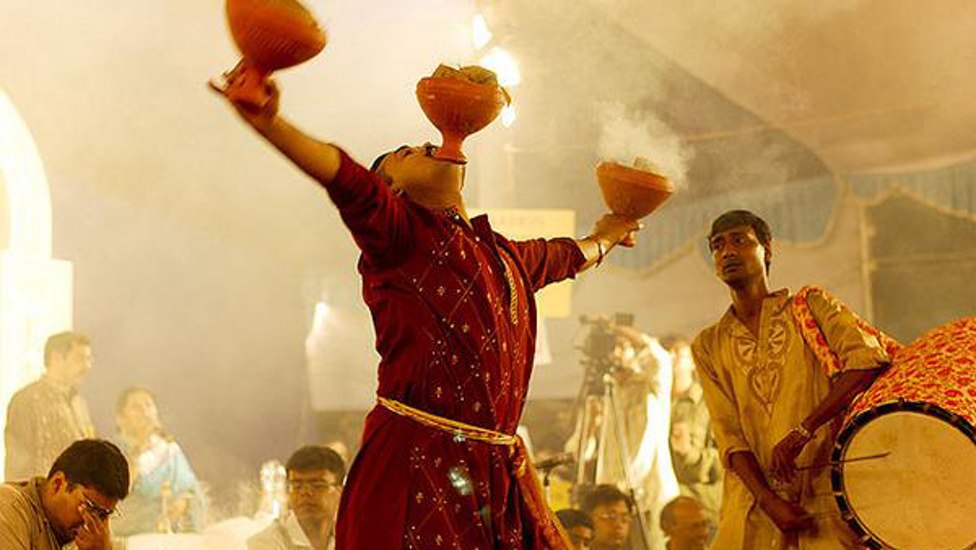 This whole scenarios is intoxicating and will keep your attention fixated to the dancers. You are worried about the thing falling off on the dancers but the dancers perform with so much grace and flexibility that you can't help but be mesmerized.
It is said that the camphor used as incense in the Dhunuchi has a purifying effect. It does have a captivating effect and will paint the atmosphere festive which is distinct only to durgotsav.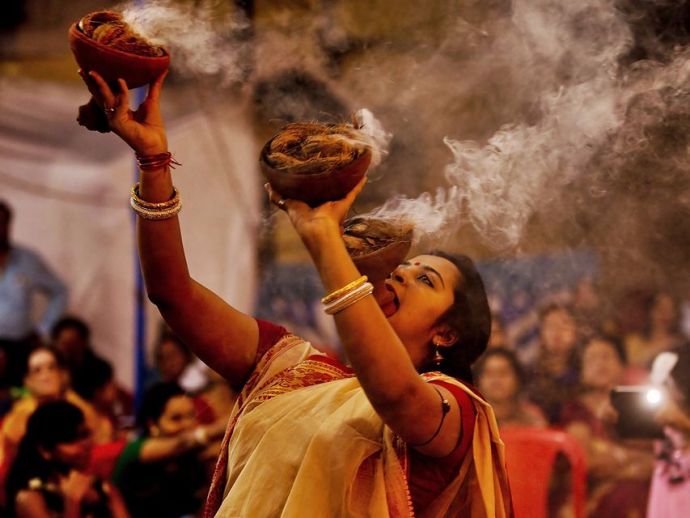 Dancers balancing the dhunuchi, dancing frenetically and dhaks beating wildly with huge Durga murti in foreground makes for a scene which will etch forever in your memory.
This dance is so famous that now people have started organizing competitions and people with the best performance are even awarded. However, it's your choice if you want to perform in a competition or perform just for fun.
The colours, the slightly hazy and smoky atmosphere, the scent of incense in the air, food, people decked in colourful dresses and the whole ambiance is what makes Durga pooja so powerfully amazing.
Dhunuchi dance was originally performed by men only but now women are also active part of this ritual. Now, you can show your prowess with dhunuchi no matter from which culture you belong or where you come from. This is the spirit of durgotsav which aims at bringing people together.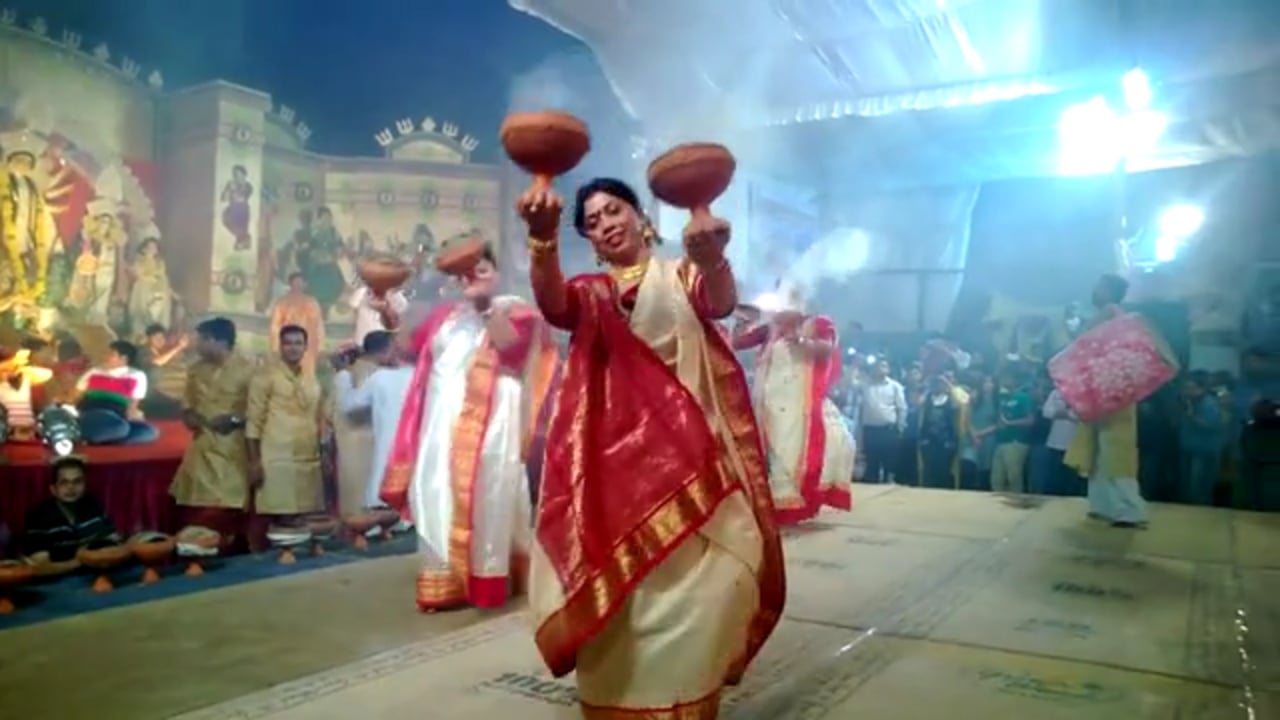 The grandeur can be enjoyed by people of all age, gender or culture. This beautiful ritual is an integral part of Bengali culture and is mainly celebrated on the eighth day of Navratri right after aarti.
The night-long festivities begin with the dance and it will keep you on the edge after watching this dance. If you have the pleasure of watching this, don't miss it as it would be an experience of the lifetime. The aura will cling to your skin and will be a beautiful spiritual experience altogether.
...