In the previous episode, Rakhi and Devoleena were having a conversation where Devoleena said that she saw a dream where a boy is running towards her, he was wearing blue. Rakhi Sawant points out that Rahul Vaidya is wearing blue (in a leg-pulling tone).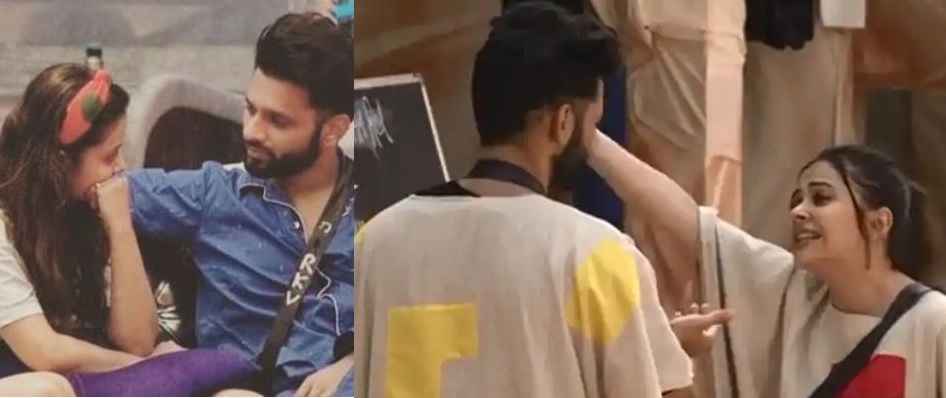 Later in that episode, Devoleena, and Rahul were singing together at the dinner table, she tells Rahul that she likes the song so much; Rahul continues the song for her. Past some time Rakhi bumped into Devoleena in the washroom area; suddenly Rakhi started teasing her for singing with Rahul. She also tells Devo that Rahul cares for her a lot, following this, she nods her head.
After the episode went on air many fans started tagging Disha Parmar to see Devoleena's conversation. One fan even tagged Disha Parmar on Twitter and tweeted that it is the time to go inside the Bigg Boss house before it becomes too late. However, Disha's response to the fan tweet was cooler than we ever imagined.
Keeping the fun and cool side alive, she says "Ladka demand mein hai.."
In another incident, Rahul Vaidya started bathing Rakhi Sawant near the pool on National TV. After Bigg Boss banned the use of bathroom and washroom area for the BB 14 contestants, Rakhi Sawant planned to bath in the garden area beside the swimming pool. For this, she sought the help of Ali Goni and Rahul Vaidya.
Now, when Rahul Vaidya bathed Rakhi Sawant with his hands, everyone was desperate to see how Disha will react, well, she took it positively.
...