Before going down the article, a free suggestion for you all,

"Never end your relationship with your Ex on a bad note, because otherwise... to be continued below":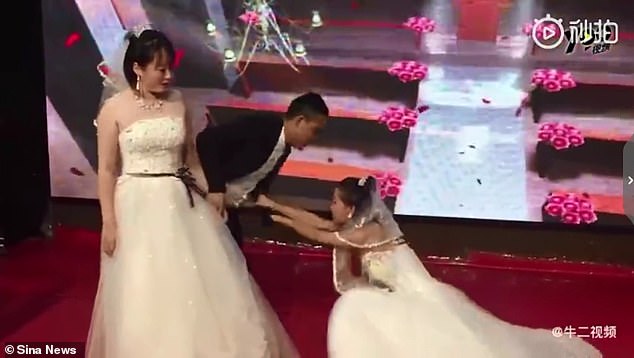 Well, imagine you have been fixed with someone and you both are getting married soon, and on the day of the wedding you see your Ex attending the celebrations and not just celebrating, she came down her knees to propose you,
You will be jolt, right?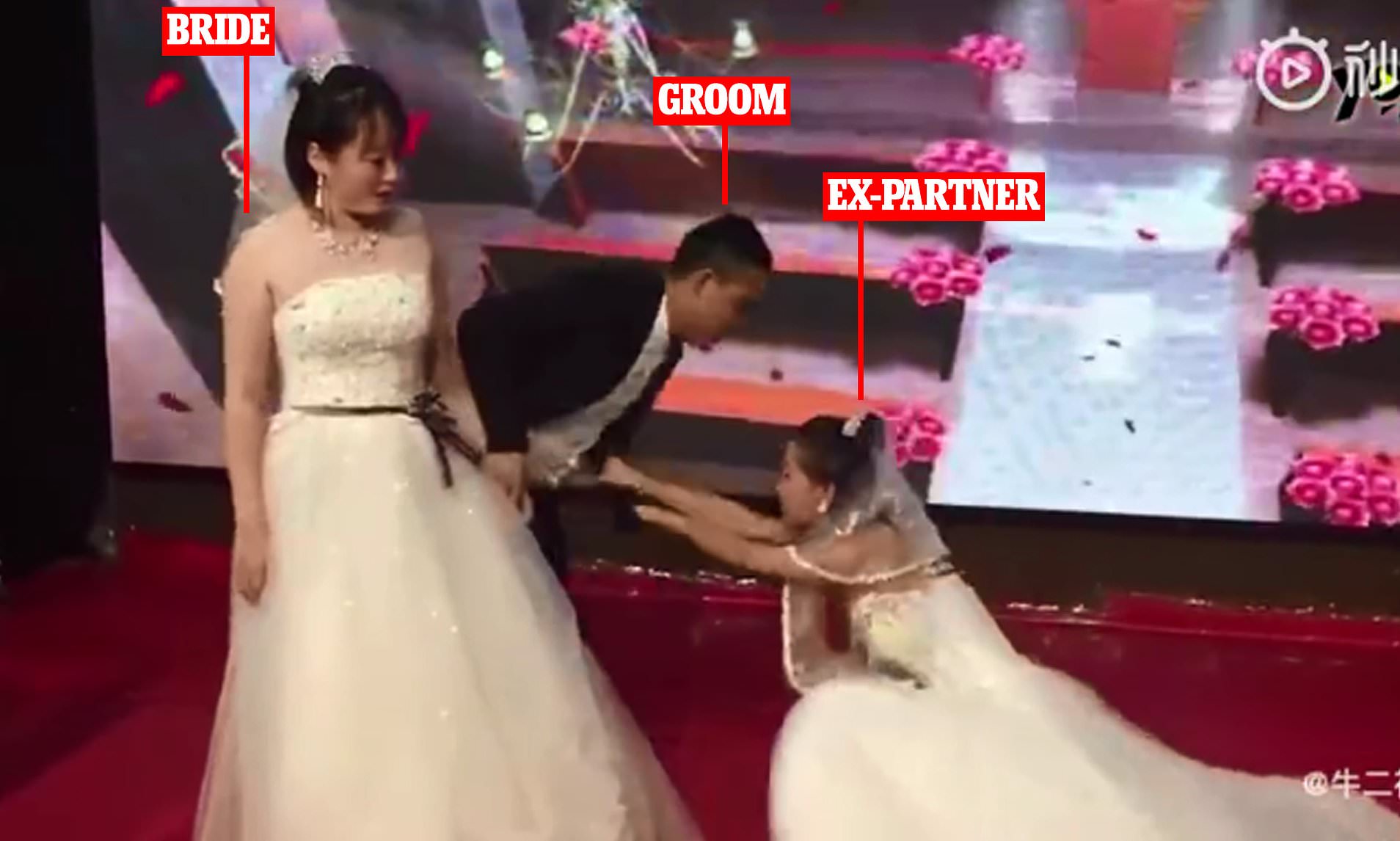 That's what happened in China when a woman gatecrashed her ex-boyfriend's wedding in a bridal dress and she went down on her knees to propose him. (Girl, don't you think you were too fast to propose him?)
The girl asked him for forgiveness and requested him to return back to her and she even screamed and said:

"It was my fault".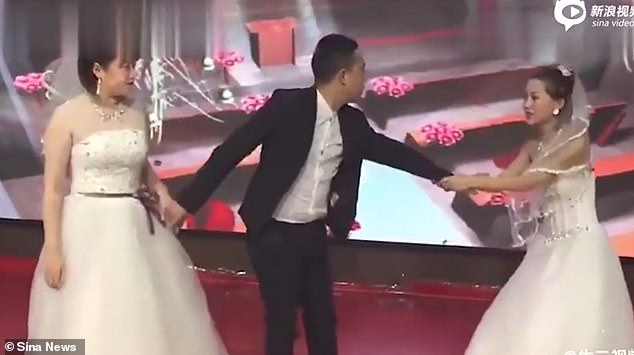 All through the time, the bride (real bride) was standing silent and hopefully confused on how to react to the situation; however, after a while she walked down the stage in a rush.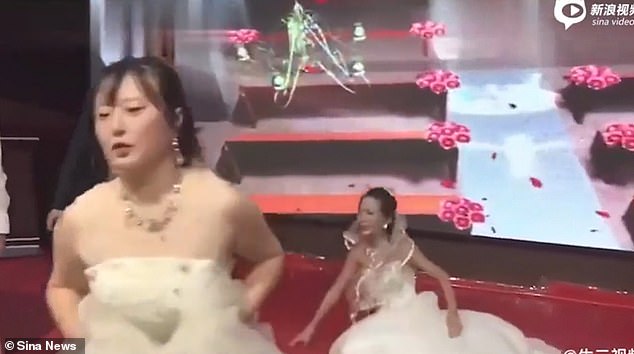 The video is taking N numbers of rounds on the internet, watch the amusing video below.
Felt like a movie right

Now that you have witnessed the scene, so, what did you thought? Or are you planning to not go in a relationship ever?
All the images are from Dailymail.
...