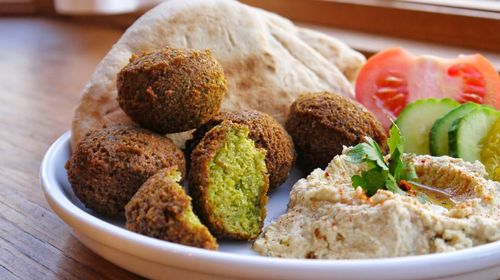 Falafel is basically a fried ball or patty that is made out of chickpeas. It is a Middle Eastern dish that is served with pita bread. Though commonly made from chickpeas, now a days many people make them with meat.
Falafel has now become a part of a famous street food in most parts.
Fried chickpeas dish can be served either as a snack or as a main course dish. It is very easy to make and does not require a lot of man power.
Here are simple steps on how to make Falafel:
Ingredients Required:
* 1 lb (4 cups) dry chickpeas (do not use canned ones, the chickpeas should be absolutely dry) * 1/2 teaspoon baking soda.
* 1 small chopped onion.
* 1/4 cup chopped parsley.
* 2-5 cloves of garlic.
* 1/2 tablespoon of flour.
* 3/4 teaspoon of salt.
* 2 teaspoon of cumin.
* 1 teaspoon of ground coriander.
* 1/4 teaspoon of black pepper.
* 1/4 teaspoon of cayenne pepper.
* A pinch of cardamom.
* Oil for frying.
2. Preparation Time: 24 hours.
3. Cooking Time: 1-2 hours.
4. Total Time to Cook: 26 hours.
5. Falafel Recipe:
Before you plan on making falafel, take a bowl, add 4 cups of chickpeas into it and soak them. Add cold water to the chickpeas. Add 1/2 tsp of baking soda into the bowl and mix.



Source: thenoilkitchen

Once this is done, cover the bowl and let the chickpeas soak in water overnight in the fridge.

After atleast 12 hours of soaking, drain and rinse the chickpeas.

Take a food processor, add the drained chickpeas into it and then add the chopped onions, garlic, parsley, flour, salt, cumin, ground coriander, black pepper, cayenne pepper and cardamom into it (measurements are listed in the ingredients section above).

Mix all the above ingredients together with the help of a food processor until a thick paste like texture is formed.

Source:

Once everything has been mixed well together. Pour the thick paste like mixture into a bowl, cover the bowl with a plastic wrap and put it into the fridge for 1 -2 hours.

After 2 hours, take out the bowl from the fridge. Take a spoon and start taking out small portions of the falafel mixture and start turning them into balls. Keep doing that till the mixture finishes.

Once the balls are made, take a frying pan, add oil into it and keep the pan on high heat till the oil starts to get hot, later you can set the gas lever to the medium position.

Once the oil is hot, one by one add those falafel balls into the oil and deep fry them till it turns golden-brown.





Once fried take them out on a plate covered with paper towel, making sure that the excess oil is all removed.

And your falafel is read to be served.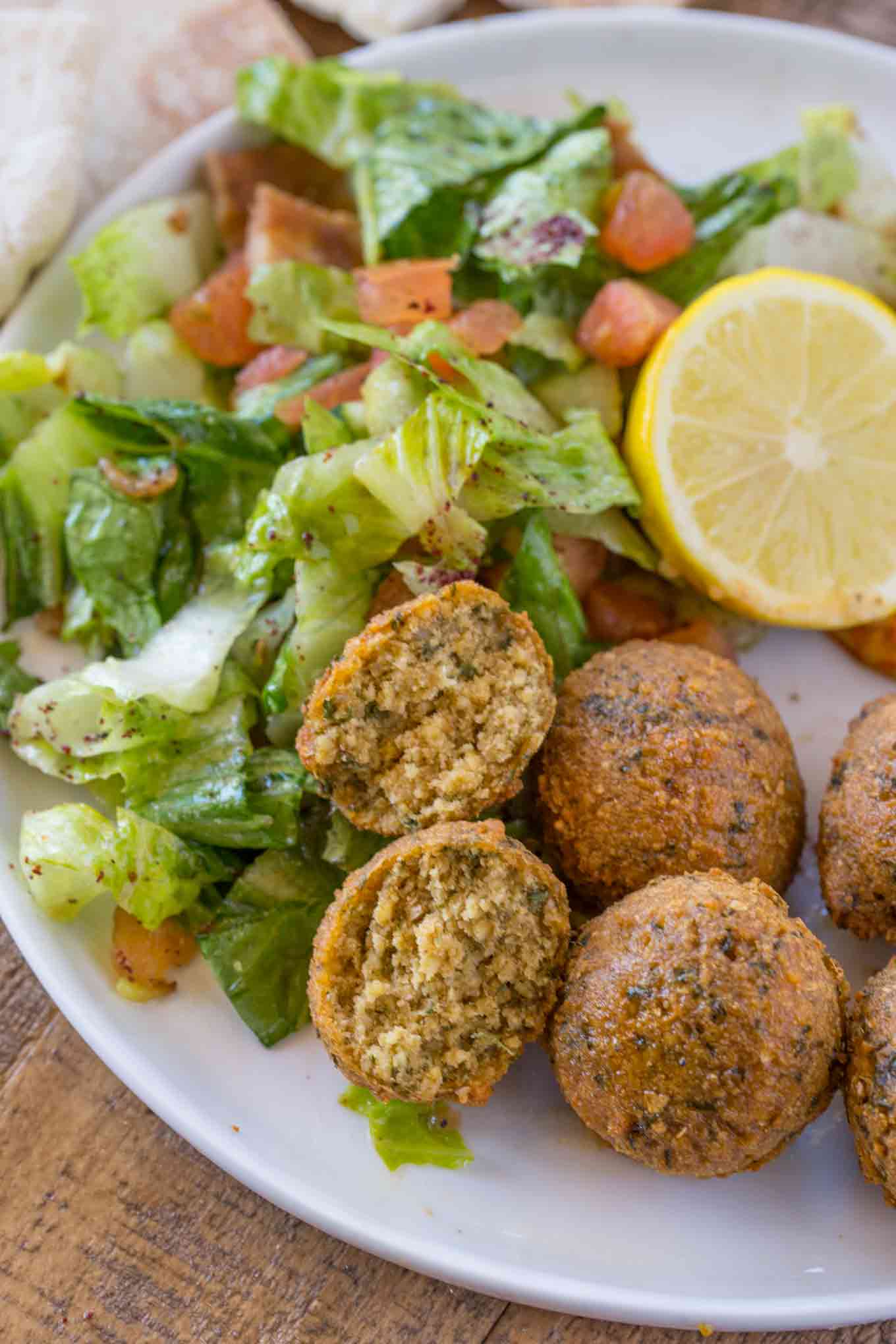 6. Mistakes/Problems you might face while making falafel:
Use only dry chickpeas to soak in water to make the falafel, if you use canned ones then the mixture won't turn out perfect.

Don't forget to soak the chickpeas over night as it makes them soft, which helps in making the mixture.

While mixing all the ingredients together, make sure to mix them only till a thick paste is formed, don't over mix otherwise it will turn into hummus.

Make sure to refrigerate the mixture before you start frying them.

While frying make sure to not hurt yourself, as we need the oil to be boiling to fry the falafels.
Nutritional Information about falafel:
It contains 333 calories. These 333 calories consist of 18g Fat, 0mg Cholesterol, 294mg Sodium, 585mg Potassium, 39g Carbohydrate and 13g Protein.
If you keep looking out for vegetarian dishes to make and treat yourself with them, then this is one of them. Try it out to understand why falafels are people's favourite. Make this and impress your guests and family members and give yourself a new dish to add in your collection of recipes.
...