Falguni Nayar is a businesswoman, a founder and CEO of Nykaa. She was born on 19 February 1963 in Mumbai, Maharashtra. She did her schooling at the New Era School, Mumbai, and then went on to do further studies at the University of Mumbai and IIM, Ahmedabad. She holds a degree in B. Com and has done her Post-Graduation Diploma in Management.
Falguni Nayar Family, Kids and Parents:
Born into a Gujarati family, not much is known about her parents except that her father is an owner of a bearings company. She is married to Sanjay Nayar, they know each other since they were in IIM, Ahmedabad. They had a love marriage, back then and together have two children; son's name is Anchit Nayar and a daughter's name is Adwaita Nayar.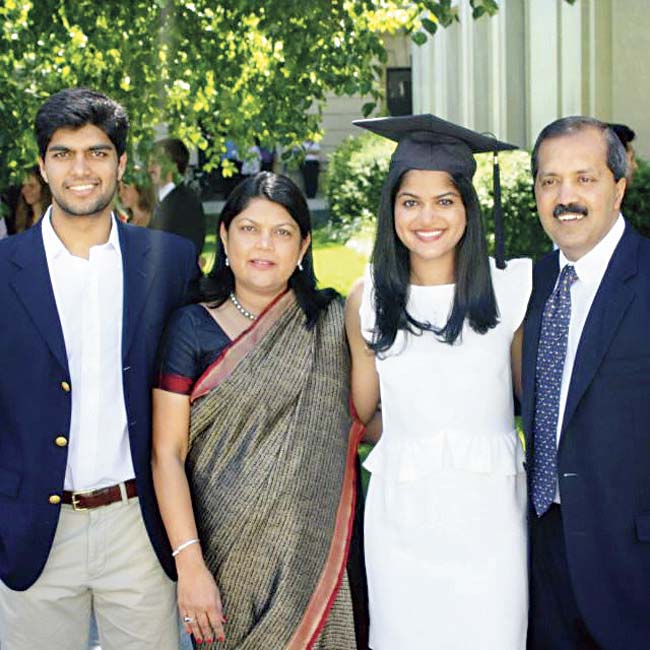 Falguni Nayar Net Worth:
After the company got listed on the stock exchange, her net worth rose to $7+ billion; when converting to Indian currency; it turns out to be INR 40,000+ crore.
Falguni Nayar Nykaa:
After completing her education, in 1985 Falguni started off her career by working as a consultant at "A F Ferguson & Co." a management consulting company. After that in 1993 she worked at "Kotak Mahindra Group" for almost 19 years, wherein in 2005 she was made the managing director and in 2012, she left the job.
After leaving her job at "Kotak Mahindra Group", she was 50 years old; she decided that she wanted to start something of her own. So, she started a small tech-savvy application called "Nykaa" from where makeup, skincare, and hair care products could be ordered. Starting off as a small project, today "Nykaa" is one of the leading businesses from where millions of people order beauty products.
"Nykaa" is an e-commerce company that sells wellness, beauty, and now fashion products as well. The headquarters of the same is in Mumbai. This startup is not only online but it also has almost 76 offline stores across India. As of 2020, Nykaa sells more than 2,000 brands and more than 2 Lakh products on its platform.
FSN E-Commerce ventures, the parent entity of Nykaa is the first Indian woman-led unicorn that hit the stock exchange. Nykaa has now become a major brand and many celebrities and actors have worked in promoting the brand itself.
Falguni owns Nykaa through two family trusts and her son and daughter are also promoters of the company and are involved in running different units of the company as well.
Nykaa IPO:
Starting as a small project, Nykaa slowly grew and started getting recognition. In 2021 Nykaa filed for IPO papers with SEBI. In November of 2021, the shares of the firm grew up to 89%, making Falguni now India's Wealthiest Self-Made Female Billionaire.
Falguni Nayar Hobbies:
Falguni loves to travel and do shopping. Especially she loves to shop from her own brand Nykaa.
Falguni Nayar Favorite Accessories:
Her favorite accessory is "Bottega Veneta Clutch".
Falguni Nayar Favorite Wine:
Her favorite wine is "Chateau Latour". Falguni Nayar Favorite Watch:
Her favorite watch brand is "Rolex".
Falguni NayarFavorite Food:
She loves Awadhi and Thai food.
Falguni Nayar Favorite destination:
Her favorite travel destinations are Paris and Florence, Italy. Falguni Nayar Awards:
She is India's first wealthiest self-made female billionaire, has won many awards and honors like "FICCI Ladies Organization (FLO) Award" and the "Woman Ahead Award: The Economic Times Start-Up Award, 2017".
She is a successful self-made woman and her hard work and dedication towards making her work a huge success is also a very inspiring story for millions of women out there, that there is no age for starting something of your own and always believe in yourself because when you do all your dreams come true.
...