To Farhan,
"Tumhari awaaz bohot khoobsurat hai,
Aur tumhaare suron me tumhari andar ki awaaz sunai deti hai."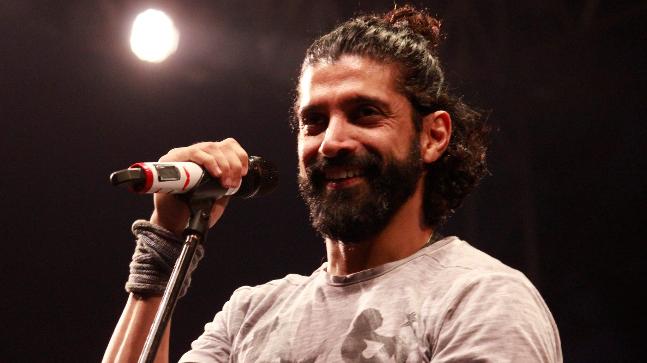 The handsome guy with a baritone that could win you over for life, Farhan, be it your concerts where I see you drown into pure passion and get the drift of your eyes revealing a story that builds up curiosity in the spectator's mind; a story not unordinary but a story well portrayed, loaded with sentiments one can feel. Or be it your on-screen magic that just captures my whole attention towards you to learn what takes to be as grounded and real in an industry as such just like in life. Out of a number of things that make me look up to you, one of them is being balanced.


Now the balance is not having everything on the same page but managing the scatter so well they can't tell it wasn't on the same page. You write, you sing, you play, you act, you direct, you host, you stand against wrongdoings, you are a part of the entertainment industry, you are THE man to marry.. that escalated quickly haha. The list is ongoing. I mean is there something you can't do?
The day I saw you in Kartik Calling Kartik, I saw something in you and how you carried on the performance. From then, each performance of yours on-screen has been something I wouldn't want to miss out on. From ZNMD to Rock On to Bhaag Milkha Bhaag and obviously Dil Dhadakne Do, your versatility is substantial. Besides films and music, you're one of the finest storytellers. I lose my breaths when I hear your dialogues of all time - so subtle and mindblowing. You changed Bollywood with Dil Chahta Hai, mostly because of the memorable dialogues.
Evidently, you have inherited your father's screenwriting skills and created a treasure for Bollywood to remember.
Artists duniya se chale jaate hai lekin unka art unhe hamesha zinda rakhta hai.
You are a metaphor of art. Art that will never die. When I think of you in my daydreams, there are hardly any men who can beat you with the hot yet adorable look. You're just THE hit I wanna aim at, honestly. From man buns to clean-shaven, you can literally pull off any hairdo and if that's not art I do not know what is.
You're the man I love, the man we all love. Not just a jack of all trades but the master of all!
I mean can there be anyone better than you who can recite that 'Na kisiki aankh ka noor' ghazal in that husky baritone?

My heart just melts solely with your voice. Solely.
Yours,
The Ultimate Admirer
...