Jab Mere shadi hojaegi mujhse zada to tu ro raha hoga/hogi uss din.
Me: Rehende, wo khushi ke aansu honge mere.
This conversation is every sibling's story. And with the conversation, there is a storyline which goes on in the back of our mind. Obviously, watching her walking down the aisle in her dulhan-ka-joda is every sibling's true happiness and a dream to see a real angel.
As soon as our thought hits us about our sister marriage, we experience a cosmic roller-coaster ride which surely is a full of happiness, nervousness, emotions, detective nature (you will know it in between this article) and excitement. Being a brother or a sister - no matter how immature we are, no matter how younger we are but when it comes to our sister marriage we are the smartest person any sister can get. We will find out N number of ways to get to know the person who our sister is going to marry, that day we will feel like an adult and moreover, a detective. Another thing which will click us is that, we realized how worried, insecure and caring we are for our sister. Obviously, if it's about our sister we always wanted to see her smile all through her life and for this, her would be must be one of a great guy.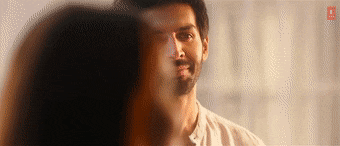 After the guy searching and formal stuff is done, our excitement level reaches to the moon which is never gonna come back soon!! We start making plans from clothes brand to the color of your sister lehenga, to mehendi design to the joota chupaai rasam, the planning excites us so much that we start searching the internet about the other wedding stuff, we divide out the days to every sort so that there is no adversity.
After years of prayers, finally, the long wait is over, that room will be ours; the bed which she had it for so many years will soon get the new owner (you)..yayyy.. but we know down our heart, we are sad... we won't be able to see her every day, every morning... we will not be able to play real-life WWE with her...now we realized how important she has been, she has been our permanent support system...
OK no teary emotions, our sister still will come whenever we need her, no matter how distant she is.
The planning for joota chupaai is the first thing which every saala/saali plans for, for us it's like recreating a Mahabharat scene with all the planning, plotting to set jiju in our team to hiding the joota's in the car. BINGO, we will win!!
Paise Do Joote Loo!! And after getting the Rupaiya, it's time to do some party!!
The shaadi is incomplete until there is no music and dance, you have the best wedding songs and planning some killer moves with all our cousins and friends becomes the most important thing in your life. After all, we are the representative of the bride's side and you cannot afford to go wrong.
Isn't it?
After all the fun part, all the happiness, and all the rituals, there is one emotional part which will make us cry out loud (no matter if you are a boy) and that part is; when we will see our sister VIDAAI from her house which she has lived for almost 25-30 years. All the memories start playing in our mind; the days when we used to go to school together to coming back home and hugging our mother, to playing PS3 and giving her the remote which does not work so that she does not ruin our game (she was innocent that she did not realize for good 5 minutes).
So sentimental... ain't it?
She is going to her new home, and in all the emotions you try to hide your tears in front of her and wish her the happiest life ahead. Soon, when you are back home and enters the room which is empty... you are already started to miss her badly.
Behen, it's been a long time, let's plan a get-together. You don't need an invitation and neither I am going to be formal..come and surprise your sibling.
...