Want to taste India's first "Female Beer"?
Wait what? Female Beer?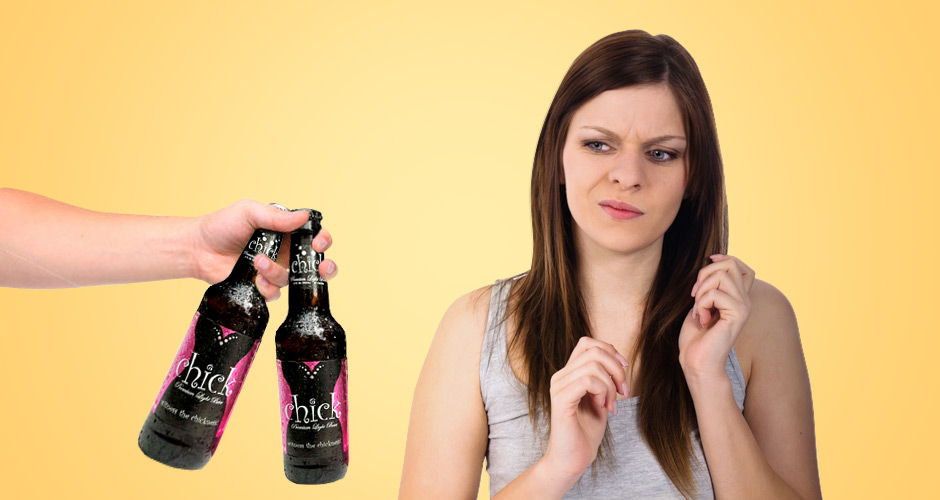 Yes, according to a bar/pub (Ardor 29) in Gurgaon, the beer is a "Man's Drink" because it's bitter and strong...

Hmmm...okay, we are listening! (But we don't agree to it.)

The female drink is sweet, super smooth and still, it is equally stronger than the "Man's Beer" (They quoted it... TabloidXO is gender-neutral in every way).
Check out how they have advertised their favorite "Female Beer".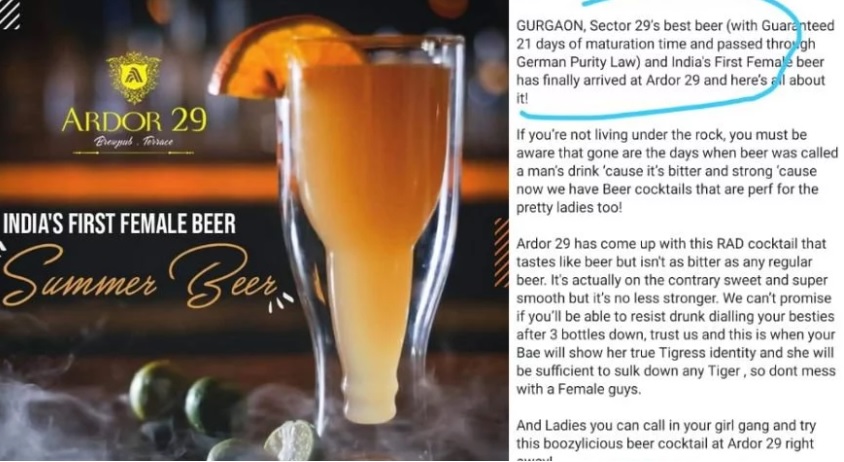 Also, they dare you not do the drunk dialing, because after having 3 bottles down, the "Female Beer" will do it's magic.
Wow... a good attempt, but got little overboard.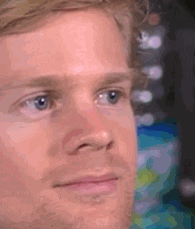 On this ad, poeple on Twitter have their opinions to share:
While thinking for few minutes about what went wrong with this ad? The problem occurred when they compared the beer with the male drink or vice versa because, we are living in a society where gender-neutrality is a thing which everybody demands for and by using sexist sentences to promote your brand will never be the case, for good!
Hope for better ads in future!
What is your opinion about the drink?
**Do You Want Your Thoughts To Get Thousands Of Eyeballs? TabloidXO Allows You To Contribute Your Stories/Articles/Listicles/Videos. Who Knows You Might Get Featured At TabloidXO.
You Can Contribute At: contribute@clap2rammedia.com Or You Can Share It Here.