I still remember my childhood days when my sister forced me to watch those haunted serials and movies even if I close both my eyes with fingers tightly gripped all around, she could easily manage to get my hands off it. After all the torture by horror movie and also my sister, for a good couple of hours, I was literally so scared that if I want to go out my room I could feel someone standing beside me.
As I grow old, one thing I realized - "the horror movies have not left me" and I will tell you why!! I believe in every group there is one and I repeat, there is at least one chu*** friend who calls you up to watch a horror movie in the theatre.
Bhai kyoo Dekhu??
No seriously... I think this is the time I should get this answer,
Why the Fu** do you want me to spend thousands of bucks on that movie "Jisme Mujhe dar lage??" I am seriously not fond of getting my ass burst out with fear and making myself a joke in the theatre.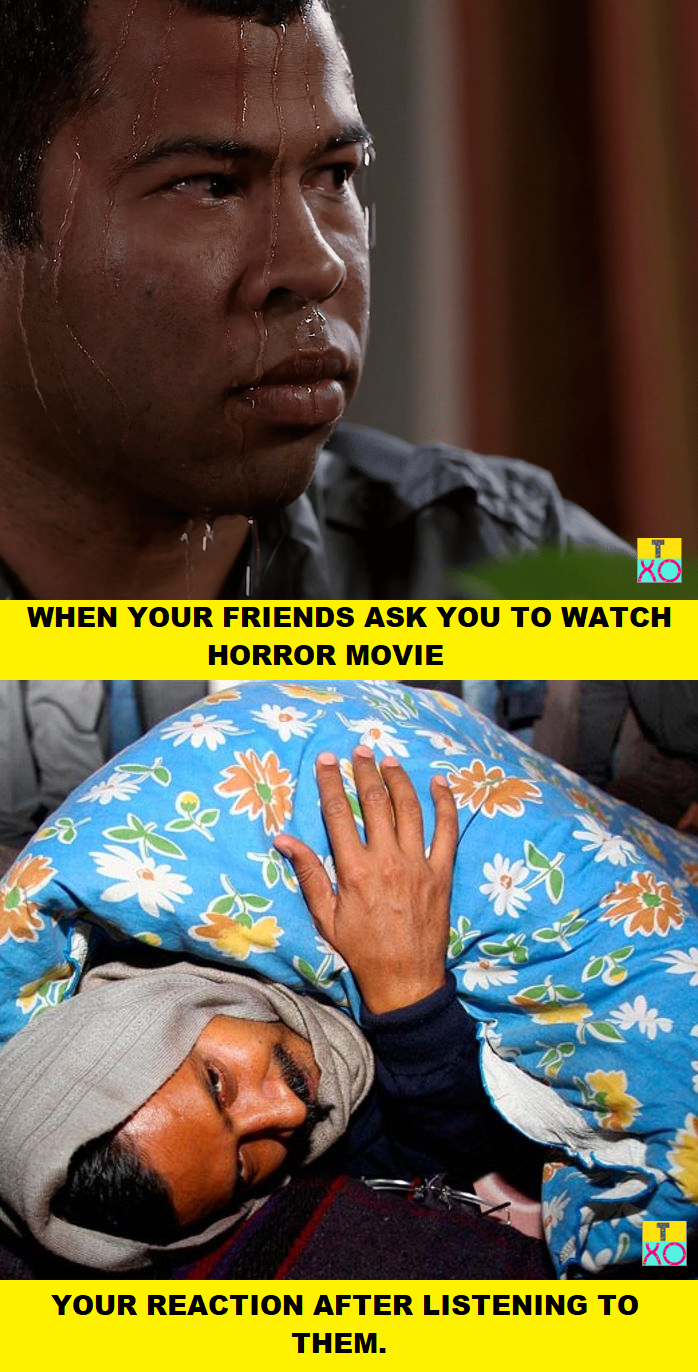 And Ok let's assume I accompany you to watch the horror movie but do you really want to see those dumb characters and fucked up plotline, which they simply make to make themselves killed because of their curiosity to know "Kaun hai waha??
If I go back to my childhood memory lane, I was watching a movie and there was a scene where a couple of friends went to a resort which is far far away from the city, now my question is;
Couldn't they find a resort in the city?
Ok fine, giving it a benefit of doubt...they want to enjoy in some peaceful place far away from city life, ok understood.
They reach the hotel and suddenly at night, the whole group hears some weird cranky noises from nearby jungle which make them uneasy and scared...and at the same time they all want to go out to see who is it??
But kyo jaana hai?
You all know your asses are already making a ripping sound because of fear, why the hell you want to call your death? And one great asshole friend comes up with the idea,
Chalo alag alag dekhte hai.. Are yar kyo??
Do you think your chances of living will increase if you split up? Are you seriously in your marijuana dreams? Get the hell out and use your peanut brain.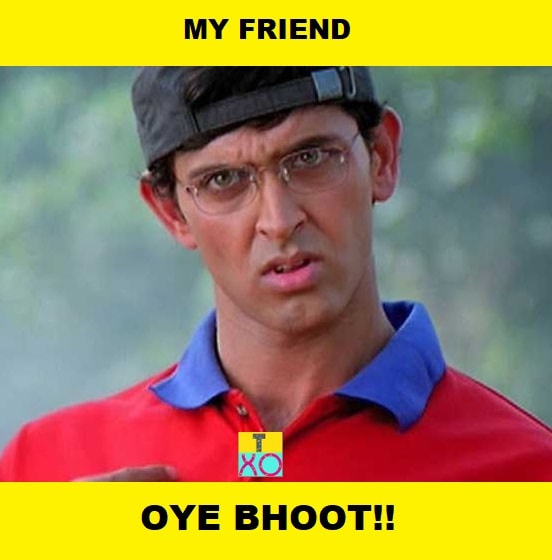 No, it's not just the end of the stupidity, my friend... It's just a start. Another personality in the horror movies is The chowkidar.
You enter the abundant place where there is no sign of even a bird living there and you encountered the chowkidar, yes chowkidar, who says: "Itne time se yaha meine kisi ko nahi dekha, ap yaha kaise?"
Now my counter question is, Bro...if no one has ever lived here and there is no human had ever come, then whom are you safeguarding at this abundant place?? Or are you safeguarding yourself from yourself??
The country wants to know the reason, why?? What is the logic behind this uncanny chowkidar?
The senselessness is not over yet,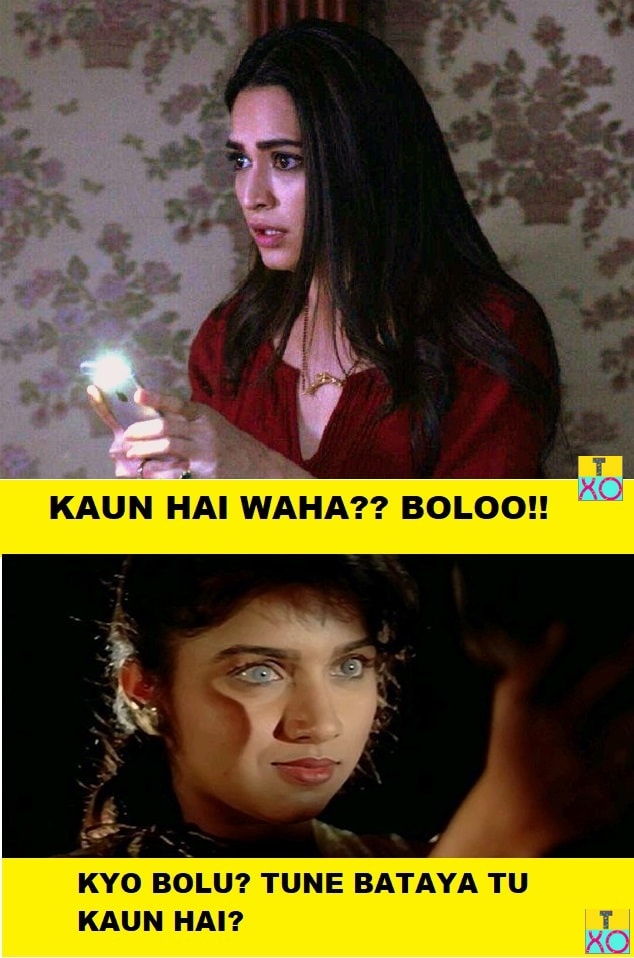 Now comes the bravest asshole friend. It's good, it's absolutely cool to show your courage, but before that keep my free suggestion in your mind - It's better to play safe than to get fu**ed up by an imaginary ghost.
I may sound weird...but if I was to be at the abundant place searching for my BFF, I would have definitely opened up all my cards to choose which way to go, either the freaking dark jungle to save my BFF or back to home...and most probably my option would have been.... yes, that one!! HOME!! (For those innocent lives who couldn't understand my sarcasm, Let me tell you, I was just being sarcastic.)
To the lovebirds in the movie, with due respect to your wild imagination, I think you need to control your things in your pants. Didn't you both got a decent place instead of coming to the haunted place or wild forest?? "Ab to room bhi mil jaate hai hours ke hisaab se"! For god sake, book a room which has all the amenities and the staff will take care of your romantic play.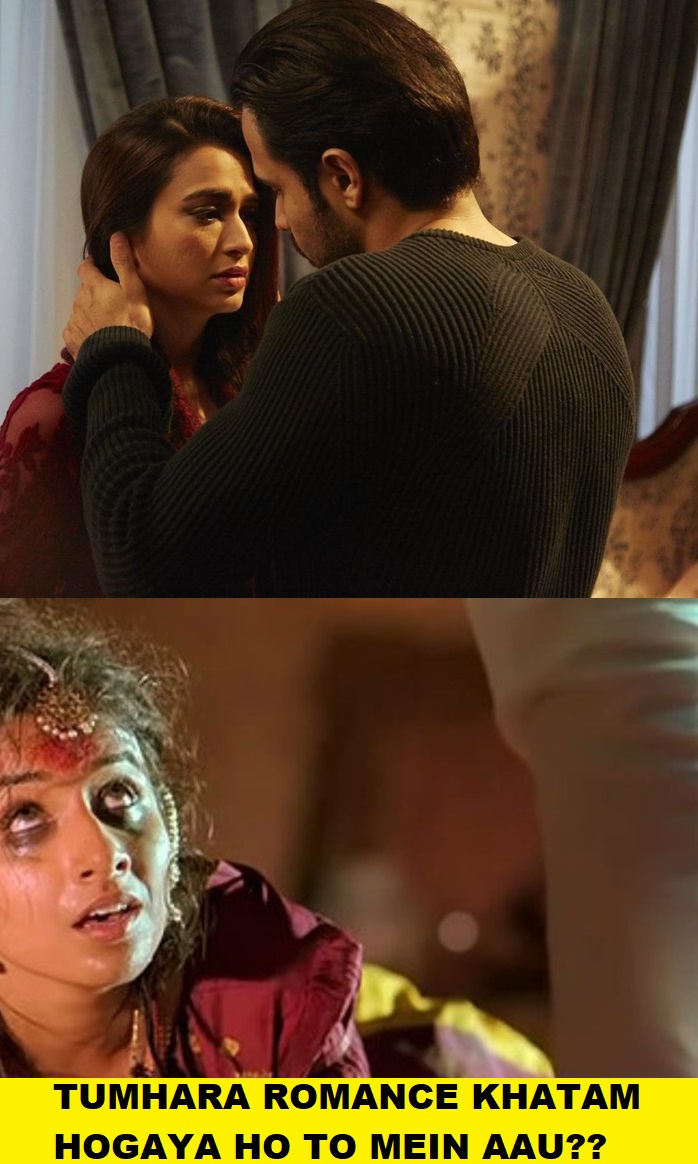 Now you all know why I hate horror movies...Oh god, I think there is someone behind me... I told my boss, I don't want to write on bhoot article because I know I will get carried away while writing...pray for me!!
...