Finding a partner for us is the most difficult as well as one of the most crucial job of our parents. You are lucky if you never ever had encountered the oldest method which is actually a trap - "Tumhari dadi to ye kehke gayi thi ki isse karana, Unke liye to karna padega beta". The process to find the match is evolving every day; it's either through newspaper ads, matrimonial websites, or agency (aur love marriage hojaye to sabse acha).

We are not here to dive deep inside the matchmaking of this whole process.

Talking about the way how we put the ads are really going to make you giggle, our ads are no less than a comic book, things get really ridiculous due to are oh-so-amazing bad grammar, or should we say 'they don't know what they should write'.
Here are some of the examples and please try to control your laugh, which I know you will not be able to do it because they are that funny.
Let's check who is the supreme boss of the most ridiculous matrimonial Ad ever:
1. I think they hate Facebook users alot, may be because they get too many candy crush request!!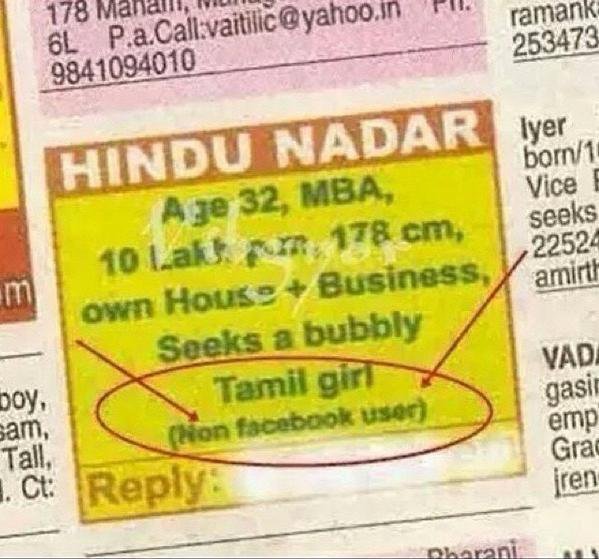 2. Jo hogaya usse bhoolo yar, enjoy life!! BTW who write such things so openly uncle/aunty ji?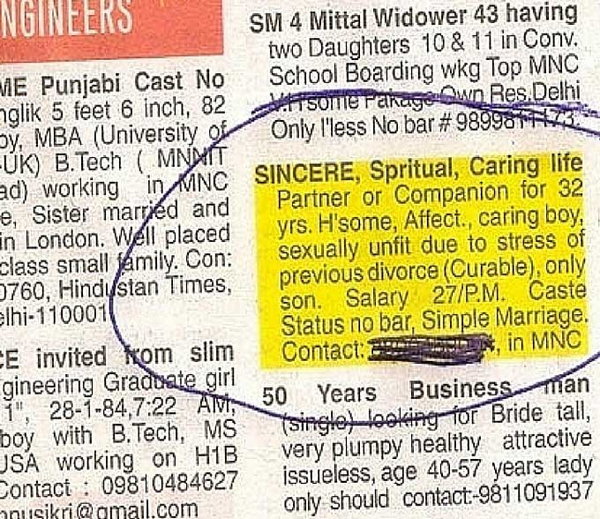 3. Actual age 48! Looks like 40? Hmmm... Shush..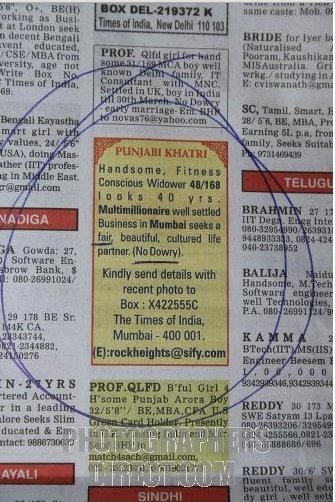 4. Is he really searching for a wife?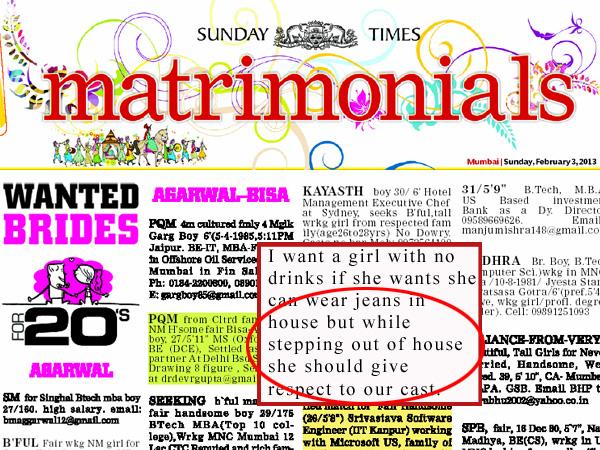 5. This is called "Muh Pe Besti". No Engineer...OK?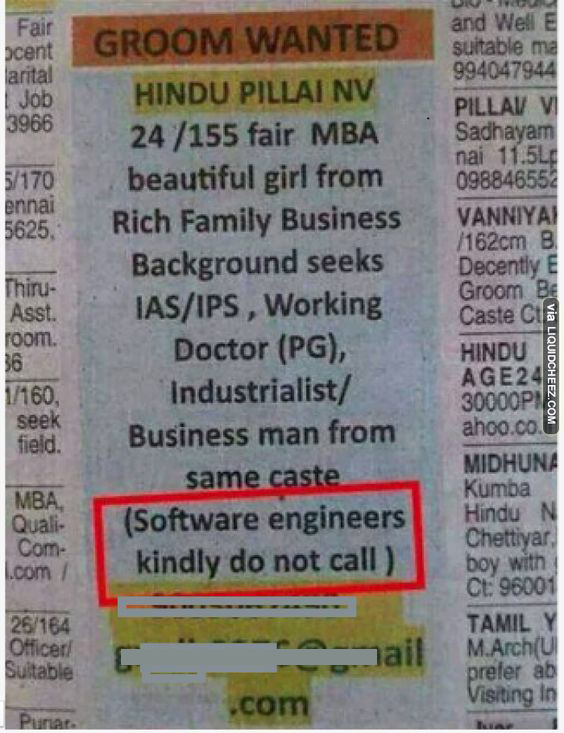 6. Vegetarian... Innocent Divorcee??? Clean shaven... Matlab Kuch bhi!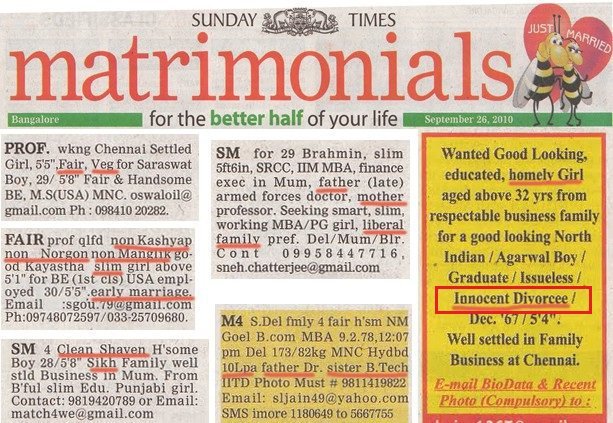 7. They are the SAVAGE parents, Salute to you.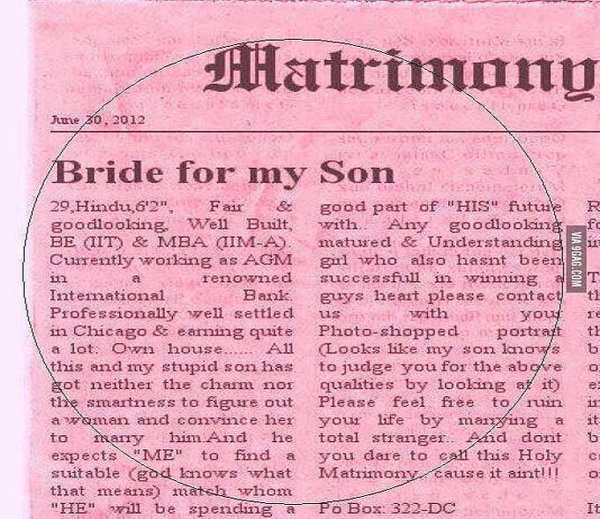 8. The Hindu Lovers in the house??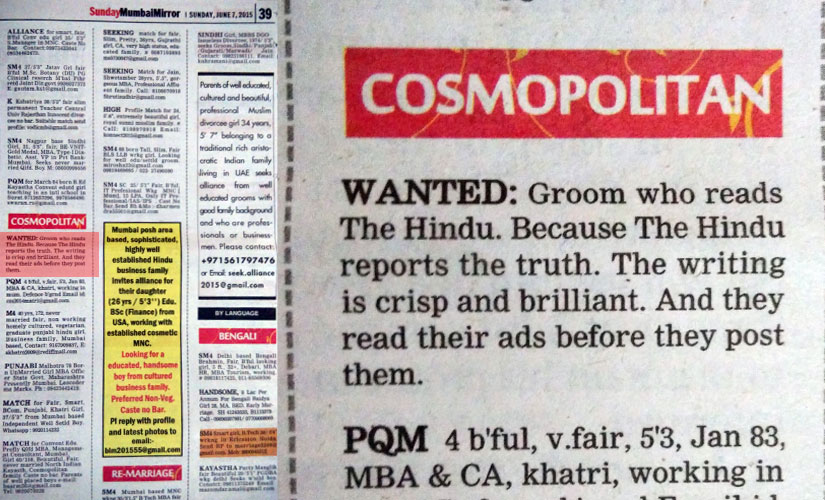 9. The parents saved a lot of money by printing three matrimonial ads in one. "Kitna bulk order hai??"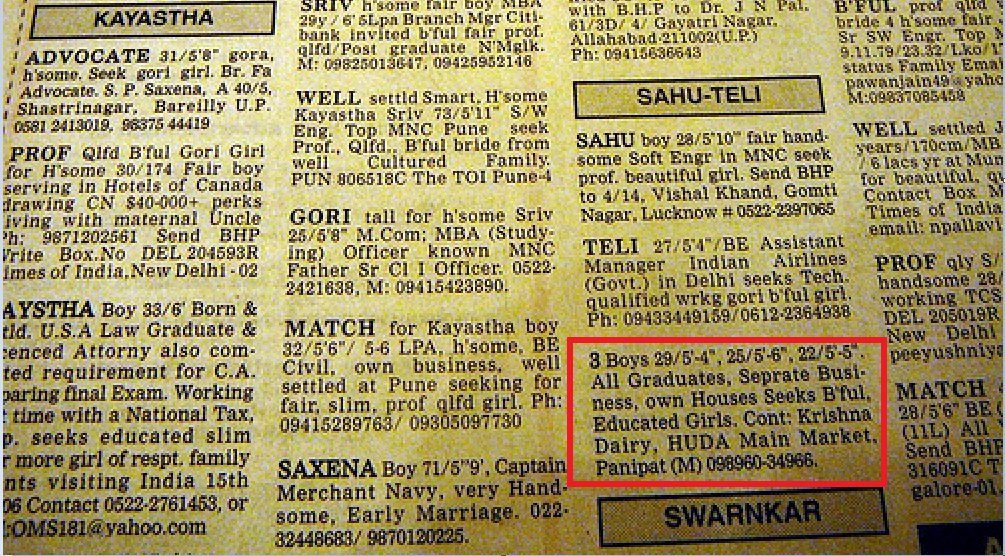 10. URGENT MARRIAGE!! - Itna kya aag lagi hai... tham jao sahab!!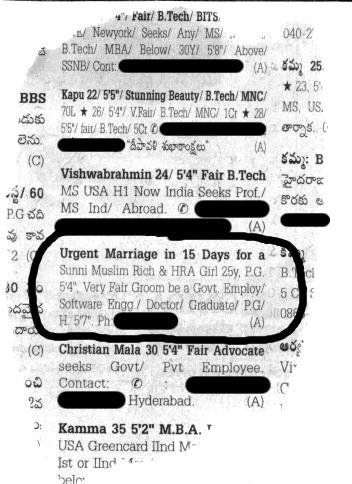 11. Mama's boy BEWARE!!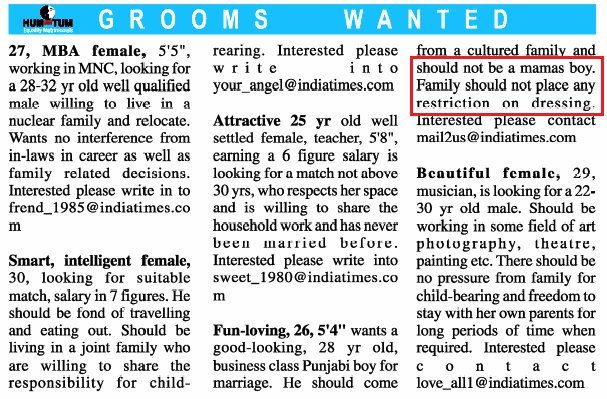 12. Good looking at 60 yrs.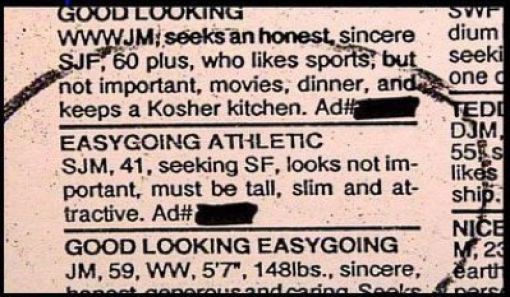 13. Non-veg daughter anyone?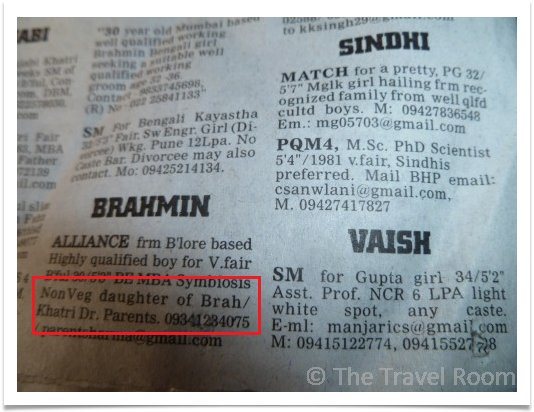 I can see your tears!
...