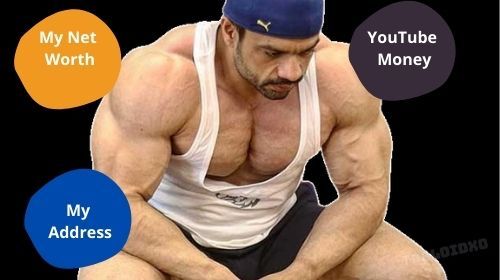 Gaurav Taneja is popularly known by 2 names, Flying Beast and Rasbhari ke papa. Gaurav Taneja and Ritu Rathee will be seen in the new show on Star Plus, Smart Jodi. The show will telecast from 26 February 2022 at 8 pm.
In the show, there will be 10 couples who will explore the compatibility their relationship holds. The coupes will participate in fun tasks and each task will give them points. #GauRi
He is professionally a commercial pilot, bodybuilder and nutritionist.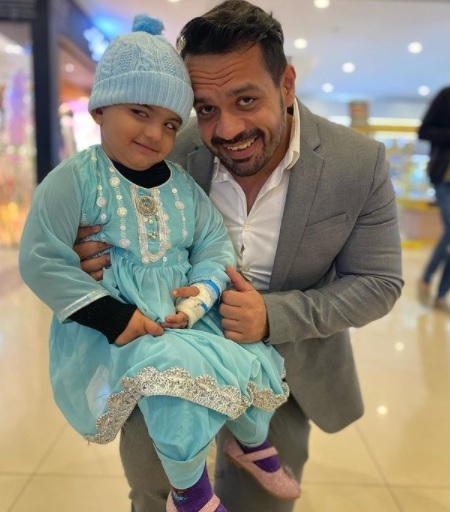 Gaurav Taneja Wiki | Age | Education:
He is 34 years old. He was born on 9th July 1986 into a middle-class family in Kanpur, Uttar Pradesh. He completed his schooling at Jawahar Navodaya Vidyalaya, Ghazipur, Uttar Pradesh. He holds a graduate degree in Electrical Engineering from the Indian Institute of Technology Kharagpur, West Bengal.
Gaurav Taneja House and Address:
His permanent address is in West Delhi but currently he shifted with his family in Lucknow due to the job transfer of his wife. His fans who are from Lucknow have guessed his Lucknow house address many times in his Youtube comments section. Also, he will come back to Delhi because he took admission in law college which is in Delhi.
Gaurav Taneja father's name & Gaurav Taneja mother's name:
Flying Beast father's name is Yogendra Kumar Taneja, who used to work at a bank and his mother's name is Bharti Taneja, who is a teacher. He also has one sister whose name is Swati Taneja Bhatia.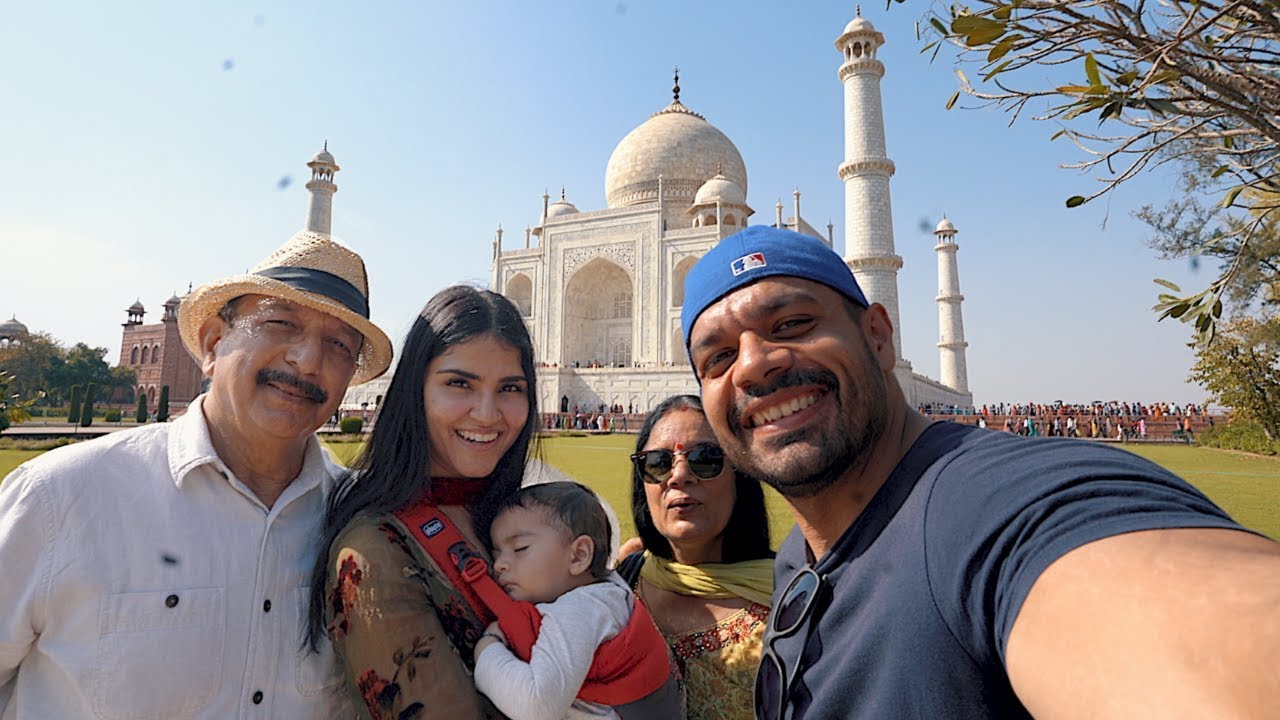 Gaurav Taneja bodybuilding phase:
Ever since he was young, he was interested in nutrition and health and when he was living an engineer's life he was into a lot of bodybuilding, from there he decided to get into this field as well, and later he started providing tips to people via his YouTube channel by the name Fit Muscle TV.
Gaurav Taneja body measurements:
He is a complete fitness freak; he is 5 feet and 7 inches tall and weighs almost 98 kgs. He has a very strong built and his chest measures 46 inches, biceps measure 19 inches, and his waist measures 36 inches.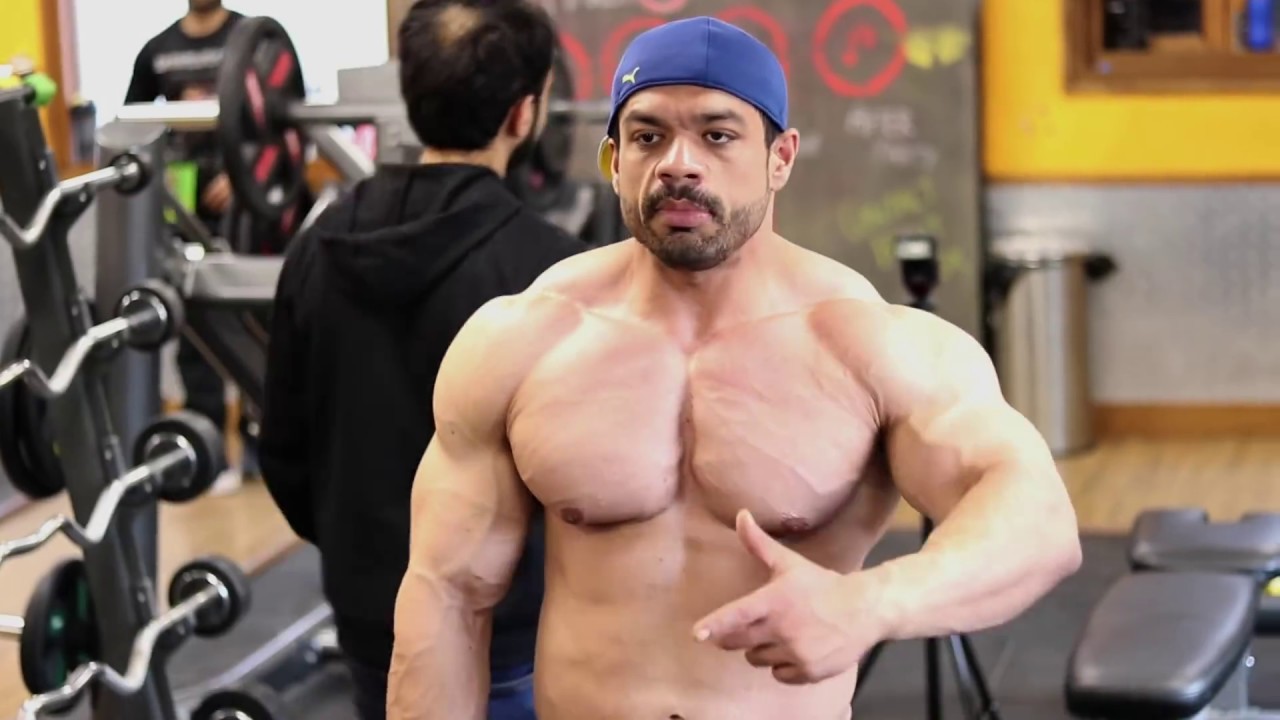 He started off his career by uploading his videos on YouTube, where he gave nutrition and bodybuilding tips. He owns three YouTube channels, "Rasbhari Ke Papa", "Flying Beast" and "Fit Muscle TV". He has 13 years of experience in the field of fitness. The YouTube channel "Flying Beast" which he shares with his fans is all about his personal life. In the channel "Fit Muscle TV", he shares tips with his fans about bodybuilding and nutrition. His third YouTube channel, "Rasbhari Ke Papa" is all about his gaming. He live streams the entire episode whichever game he plays.
Gaurav Taneja as pilot (profession):
After becoming a successful bodybuilder and nutritionist, in the year 2011 he joined a flight school, CAE Madrid in Spain. After joining the flight school, he got training for the A320 type rating. After completing his training, he started working in IndiGo as first officer and in the year 2014, he started working as a captain for Indigo.
Gaurav Taneja Controversy:
In the year 2019, he joined Air Asia as a pilot, but was sacked from his job because he raised his voice regarding the safety of passengers and the pilots. On social media, he shared safety issues that the airline was neglecting. This led to his first controversy with the giants. After he raised his voice and getting sacked from his job, he never stopped talking about the way Air Asia treated him and he even ended up getting support from his fans for what he went through and for his bravery to fight for the cause legally. He also raised his voice about the company not following the Covid guidelines which have now led to DGCA conducting an inquiry over these issues.
Gaurav Taneja Law course:
In that matter, he is pursuing law.
Gaurav Taneja awards:
In 2020, he received "The Great Visioners Award" that is given to people who do best in their field and award them for their contribution to the industry during the time of a pandemic like Covid-19.
Gaurav Taneja wife Ritu Rathee Taneja:
He is married to Ritu Rathee who is also a pilot, Gaurav met Ritu Rathee when he was a senior pilot, and she was training with Indigo. After seeing each other for the first time, they both fell in love, and then later they met each other again during a training session and after some time they started dating. This cute couple got married on 5th February 2015 and now have a cute daughter together named Kaira (Rasbhari, Kaira Topa). Both of them share a very close and cute bond, they have very sweet pet names for each other as well, Ritu calls him 'Mota' and Gaurav teases her by the same name.
Gaurav Taneja kids:
He is a proud father of Kaira Taneja (Rasbhari). She was born on 18 May 2018. Gaurav Taneja 2nd child was born on 21 October 2021. Rasbhari has now become an elder sister to baby Flying Beast. Well, Congratulations to the 2 beautiful souls.
Gaurav Taneja Net Worth:
With a net worth of around INR 18-20 crores, his monthly earnings from YouTube falls to be closely around INR 20 to 30 lakhs.
Bollywood celebrities who follow Gaurav Taneja:
The list includes Badshah, Mostlysane, Honey Singh, Tony Kakkar, Neha Kakkar, Jitendra Kumar, and many more.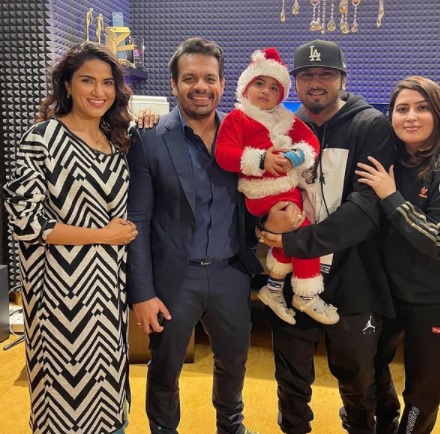 Gaurav Taneja Hobbies:
Gaurav has a lot of hobbies, some of his hobbies are traveling, playing cricket, and bodybuilding. He keeps taking part in bodybuilding competitions and has also won many state-level competitions. He loves to travel and is an absolute foodie who loves eating sweets (especially Jalebi). He even loves to play Galli cricket.
He has achieved a lot of great things in life, he had the opportunity to meet the ex-president of America, Barak Obama. He has also appeared on the cover of the magazine MensXP. He also loves cars and he himself owns a premium car Honda City. He is going to get another beast very soon, most probably, BMW 5 series.
Gaurav Taneja Instagram, Gaurav Taneja YouTube metrics:
With over 5 million subscribers on YouTube (YouTube channel name @FlyingBeast) and Gaurav Taneja Instagram has over 1.9 million followers (account name @taneja.gaurav).
He has inspired millions to stay fit, healthy and happy; he is definitely one of the most respected and reputed YouTuber everyone should follow.
...