Bhai Dooj is a beautiful Hindu celebration when ladies go to the Gods to pray for long and prosperous lives for their brothers. It is praised two days after the prevalent celebration of Diwali. On this day, ladies welcome their brother's home and apply 'teeka' or 'tilak' on their foreheads and offer prayers to the Gods and in return brothers present their sisters with gifts consequently. On every "Bhai Dooj" or "Raksha Bandhan" brothers promise us to take care of us but on this "Bhai Dooj" I have some promises to make to very brother there because you all mean a world to your sisters (our strength, bodyguard, support system, problem solver and pampering king)...
I promise to pray for your long life and success till the deaths do us apart.
Advertisement (Apple MacBook - 12-inch).
I promise to build a sisterly bond with your wife because I know we both are your darlings and it's hard for you to choose one.
I promise that your place in my life would be fixed and no other man can take that place because you are and were the same person who held me first when I fell or who had given me the strength to fight from all the storms and taught me to fall and rise.
I promise to keep your secrets safe with me because something should be between a brother and a sister.
I promise to teach you everything about girls and would help you to get any girl you would want in your life.
Advertisement (Xiaomi Mi A3).
I promise to celebrate in your success and cry with you at the time of sorrows because together we rise and together we fall.
I promise to keep you as my first priority at the times when you would need me the most because blood is blood and family is way too important.
I promise to always defend you in front of the world even though you were wrong but in private I will kick your ass because of your stupidity.
I promise to always hide your mistakes in front of our parents because "you are my best friend yaa".
I promise to value your advice because even though in front of you I say "you are useless" but deep inside I know I can't even move a step forward without your advice.
I promise to encourage you for your dreams even when the world is against it because I believe in you and I trust your dreams.
I promise to come running to you even at the middle of the night if you would be in any trouble and you can trust me on anything.
I promise to love you my entire life brother...
Thank you for always loving me unconditionally and pampering me like a baby. You mean the world to me bhai...
Advertisement (Forest Essentials Hydrating Sea Salt Polisher)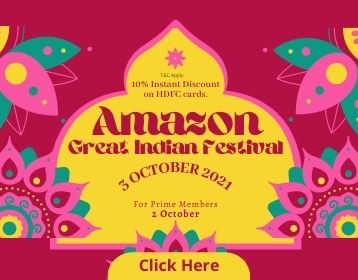 **Do You Want Your Thoughts To Get Thousands Of Eyeballs? TabloidXO Allows You To Contribute Your Stories/Articles/Listicles/Videos. Who Knows You Might Get Featured At TabloidXO.
You Can Contribute At: contribute@clap2rammedia.com Or You Can Share It Here.