Usually, we have seen parents are hunting for the bride or groom for their children, but today you will witness the unusual yet beautiful.
It's Groom hunting for mother!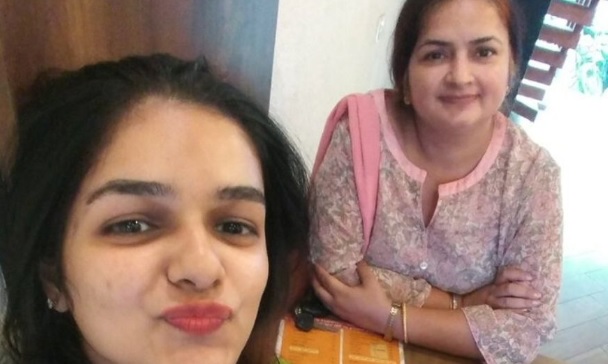 Yes, the girl named Aastha Varma has posted a matrimonial requirement for her mom. She tweeted a photo with her mom and captioned it:
"Looking for a handsome 50-year-old man for my mother! :) Vegetarian, non-drinker, well established. #Groomhunting"
Ever since Aastha Varma tweeted about groom hunting for her mother, she has got lots of quality response from the netizens, some have even referred eligible groom profiles.
Some even cared for her:
Some tweets were useful too because there were many people who are looking for a bride:
Many asked Aastha why she is not trying on a matrimonial site for matches for her mother. In response, she said that she had, and even on Tinder but failed to find one.
Well, her post is a well-deserved slap on some people who stereotype someone about finding love at a certain age. Love has no age.
We are proud of you girl.
...