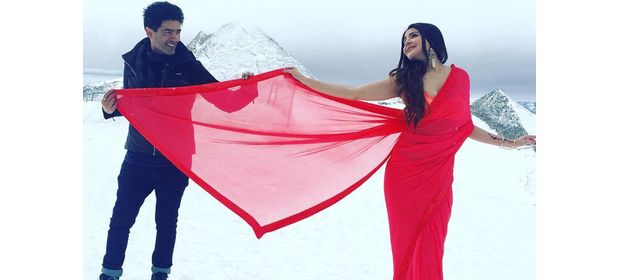 Wedding season is almost here and preparations are at its peak. The best preparations by ladies are getting their clothes stitched for the most awaited wedding by them and by clothes we mean the kind of clothes that are not easy to wear in a winter wedding. With all those backless blouses or sleeveless sarees or suits. The best kind of reactions which ladies get is from their guy friends, brothers or husbands where they are totally shocked that how we are handling this in this cold. Reactions of guys when they see girls in their backless or sleeveless clothes...
"Bhai inko thand nahi lagti kya"
"Fashion ke chakar mein bimaar mat ho jana"
"God has given powers to them only, superwomen"
"Don't you dare to tell me to buy medicines after this"
"Please take my coat or get yourself a shawl or else you will get sick"
"Are you girls mad, full sleeves ka blouse nahi mil raha tha kya"
"This is the reason after wedding get over, half of the women get sick, fashion toh dikha le"
"I can see the goosebumps on her back and arms but superwoman hai bhai"
"We are still shivering in our coats and these women are least affected, are they mad"?
"Naari Ati Mahan, I salute them"
"See I told you will get cold and now your nose is red" (for your kind information, it is red because its cold not because I am catching a cold, why you guys are this stupid)
"Let me touch you see how cold you are, oh damn, you are too cold, drink tea or Kawa" (uffff, we are no more a child)
"Do you need a hug, you will feel warm" (sorry guy this was a really bad move)
"You look too beautiful in this but I think you need to cover yourself, do you want me to grab a blanket for you" (I haven't bought this expensive outfit to cover it so thank you but no)
Guys look super cute when they show their concerns. We love it when you tell us to cover or lend your coat to us so thank you...
Do you also get these comments by guys around you in the winter wedding? If yes, then share your stories too, what all the comments you get?
...