Every 90s kid will agree with me how cool this movie was. From Babu bhaiya dialogues to Akshay Kumar and Suniel Shetty's comic timings, this movie was an epic comedy-drama Bollywood ever created. The movie even has a logical storyline, unlike today's kinda movies.
Can you expect your life without a meme? No ya, at least not in 2021 and so on. This movie has given some fantastic memes and series of WhatsApp jokes to laugh about. This classic movie has been so wittily originated that we never get bored to see Hera Pheri franchise. This movie had abundance of funny dialogues.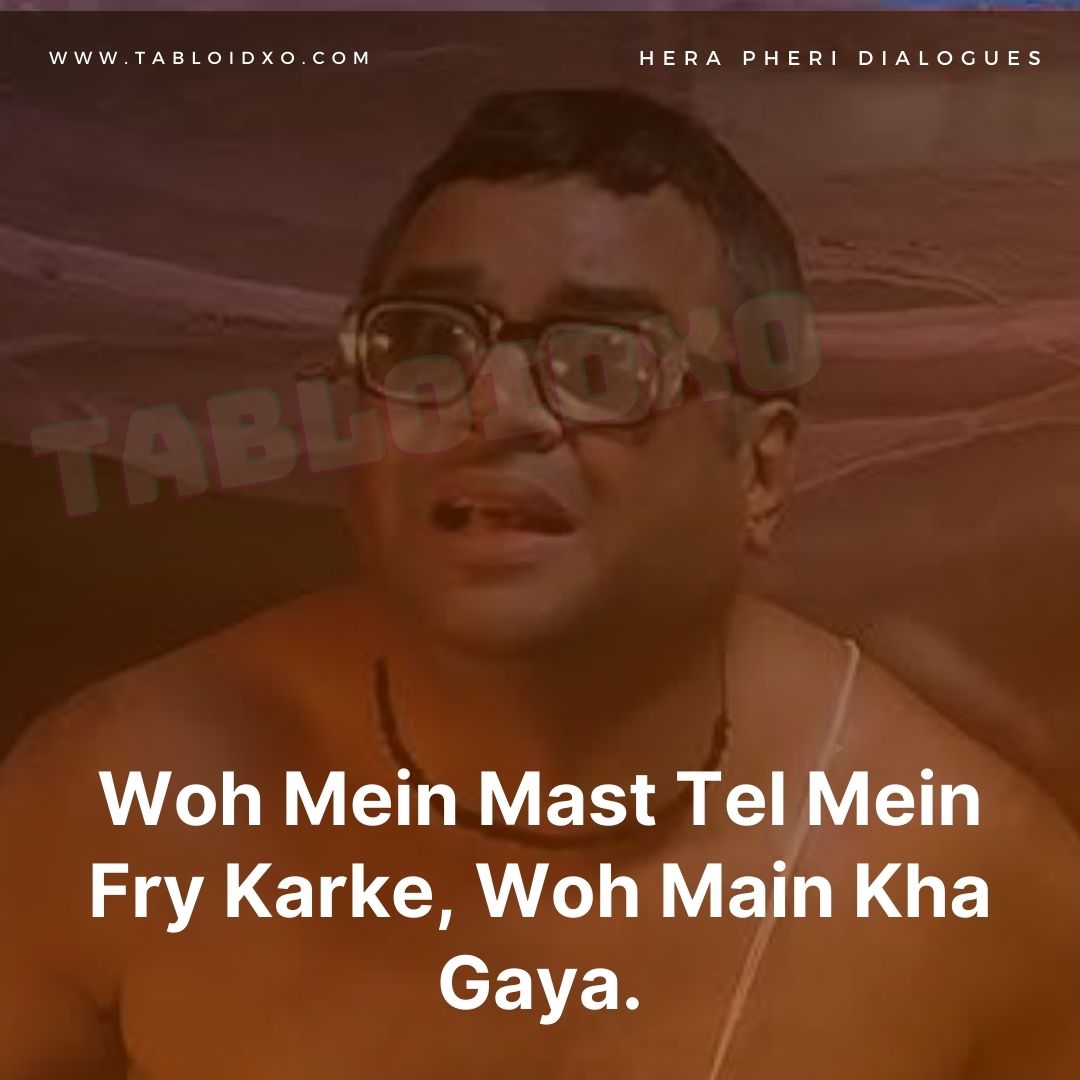 Today the franchise has reached a phase where still no movie is as funny as this one. So here are some of the best Hera Pheri dialogues which will fill you with nostalgia and longing for the past.
1. Yeh Baburao Ka Style Hai.
2. Kutriya Saala, Dekh Ke Number Dial Kar!
3. Woh Mein Mast Tel Mein Fry Karke, Woh Main Kha Gaya.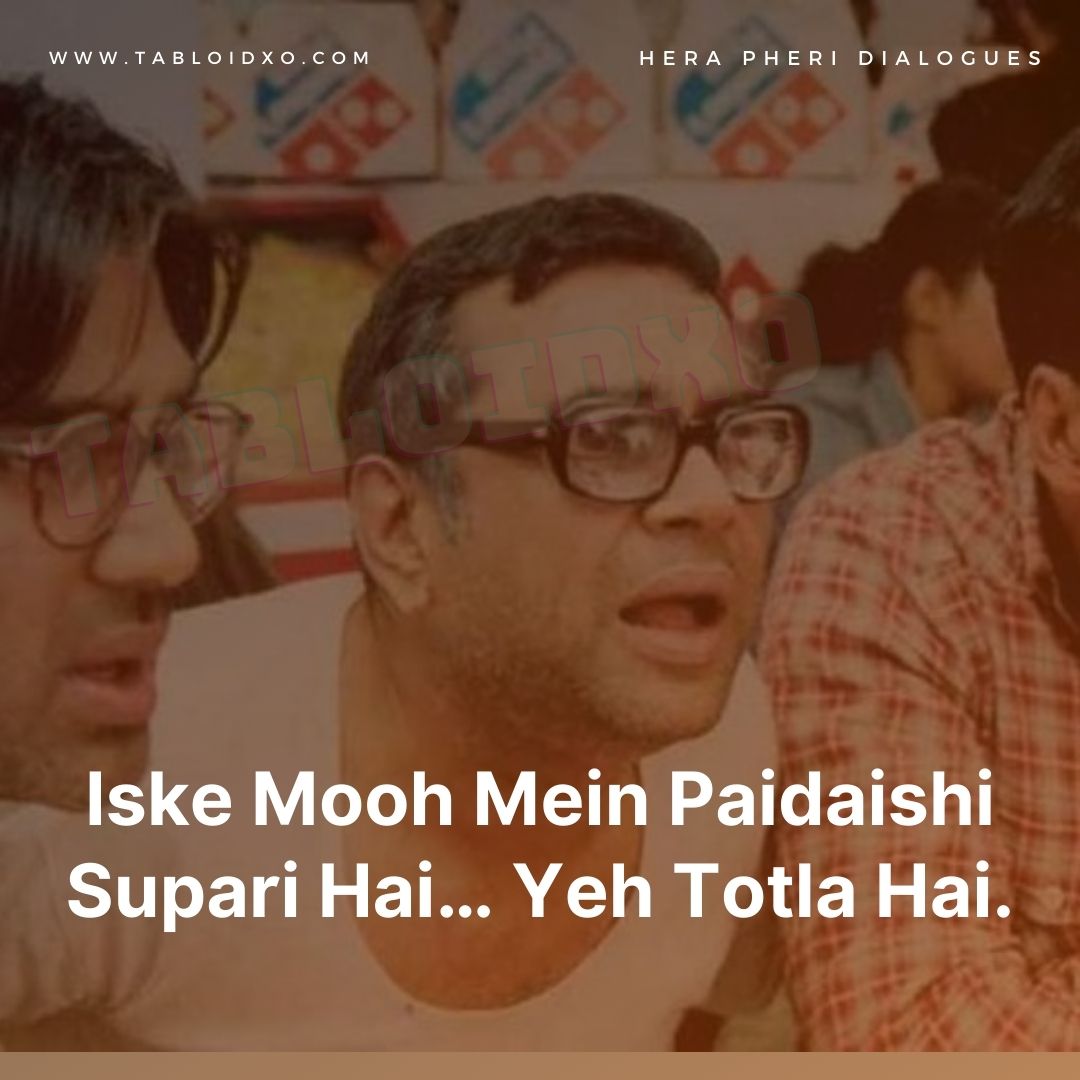 4. Agar Humein Doondhne Ki Koshish Ki Ya Police Ko Khabar Karne Ki Koshish Ki To Tere Kutte Ke Tukde Karke Tere Poti Ko Khila Dunga.
5. Chai Se Zyada Saala Ketli Garam Hai.
6. Pehle Mere Ko Ye Samjha Ki Isko Samjhana Kya Hai?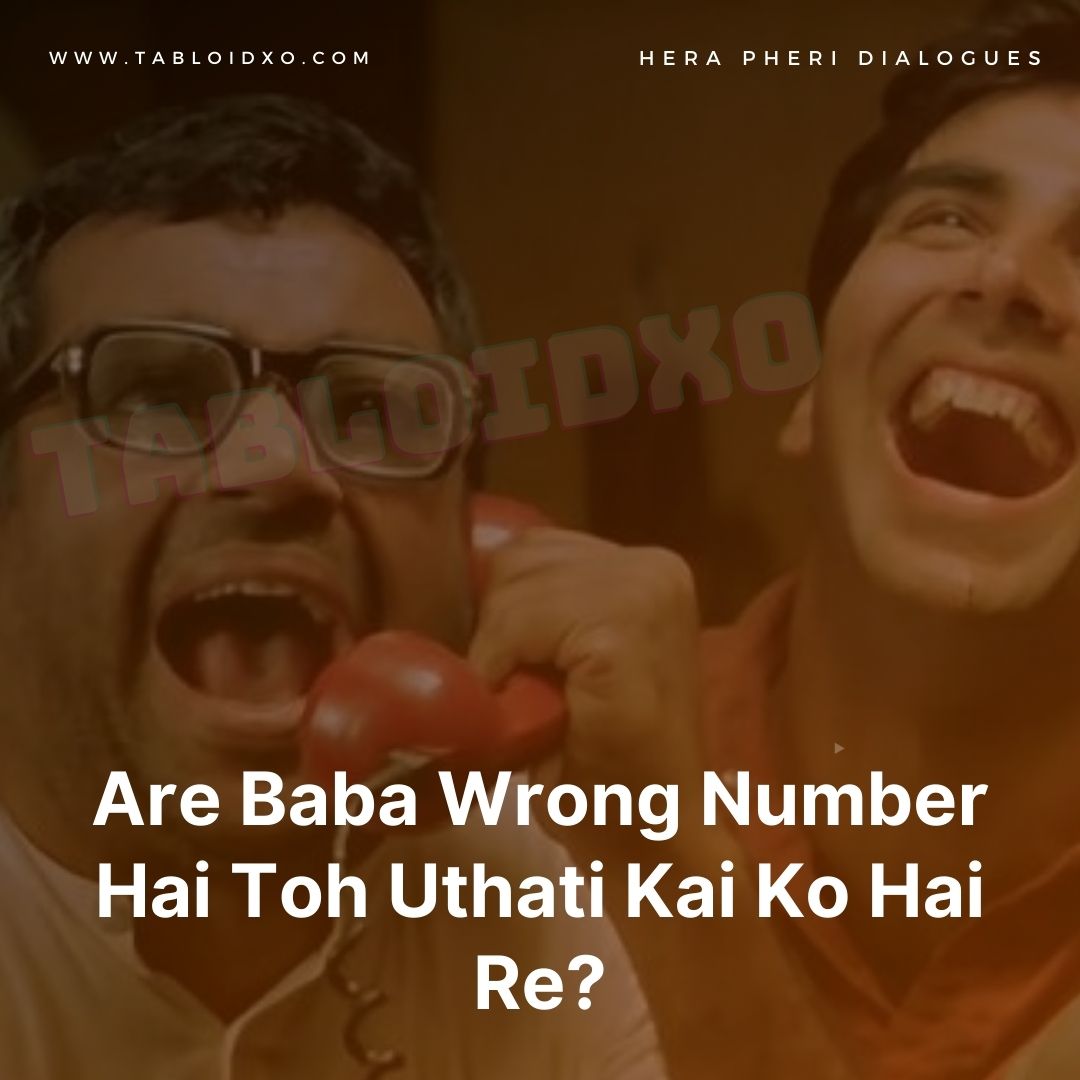 7. Uthaa Le Re Baba, Uthaa Lein... Mereko Nahi Re, Inn Dono Ko Utha Lein.
8. Iske Mooh Mein Paidaishi Supari Hai... Yeh Totla Hai.
9. Sala Rakh Diya Toh Bhi Baat Karta Hai...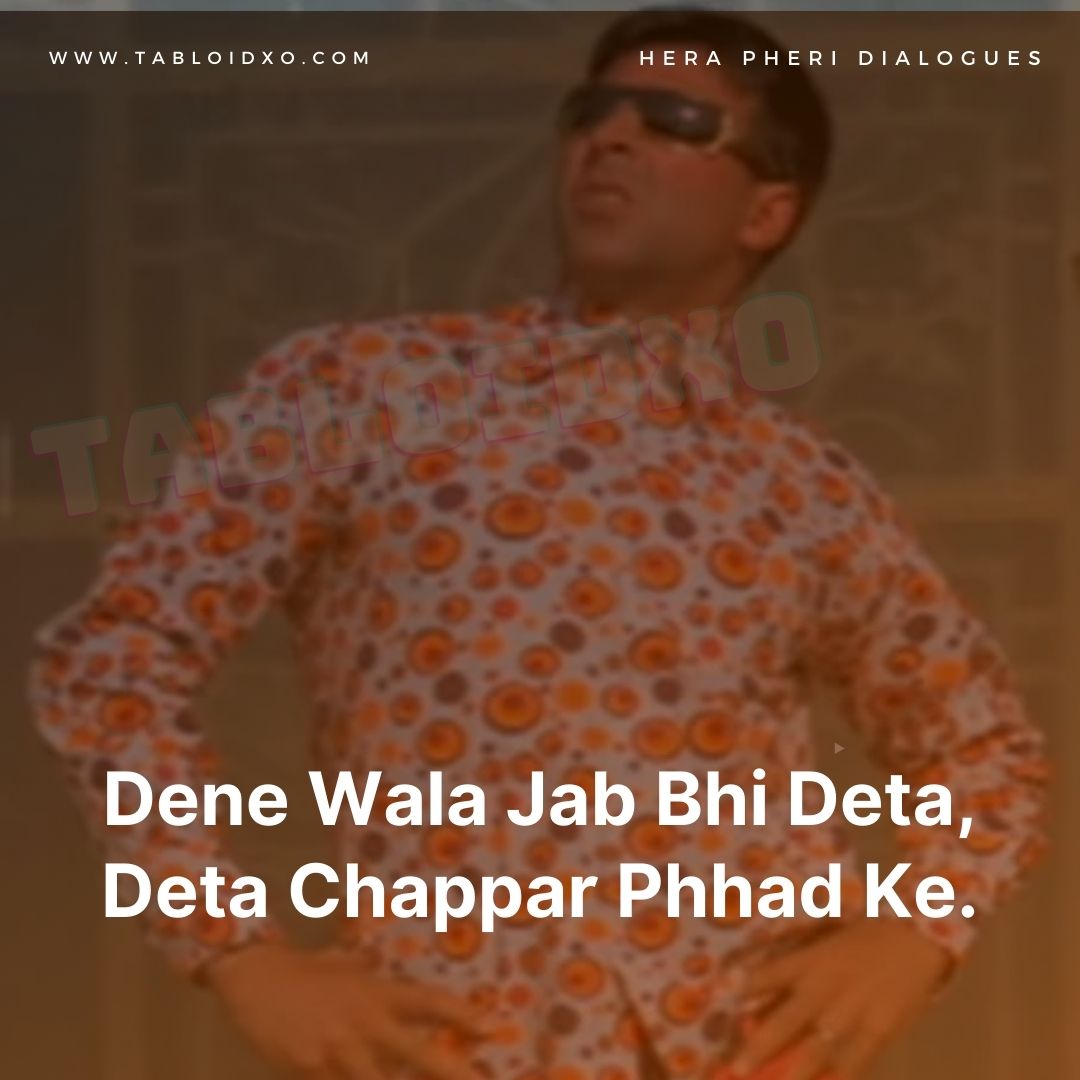 10. Are Baba Wrong Number Hai Toh Uthati Kai Ko Hai Re?
11. Har Dhoti Pehen Ne Wala Gandhi Nahi Hota.
12. Ameer Aadmi 15 Minute Mein Apne Kapde Badalta Hai... Aadhe Ghante Mein Apna Ghar Badalta Hai... Ek Ghante Mein Apna Dhandha Badalta Hai... Aur Do Ghante Mein Apni Biwi Badalta Hai.
13. Dene Wala Jab Bhi Deta, Deta Chappar Phaad Ke.
14. "Kabira speaking".
15. Wo Domino waale ka scheme hain na ke 30 minute mein nahi aaya to Pizza free, to islye mein uske saamne tees minute tak gaya hi nahi.
16. Abe Mereko To Andar Lo.
17. Hamba Lilo, Hamba Lila Hamba Lile,
Chukuma Tukuma, Tukuma, Chukuma Chukuma Chile.
18. Golmaal Hain Bhai Sab Golmaal Hain.
19. Chamaila Babu Bhaiya Se Direct Babu? Lagta Hain Tera Bhaada Double Karna Padega.
It's 21 years of Hera Pheri, still no movie is running close to this.
...