PM Modi in his recent Mann Ki Baat and also on his Twitter account told everyone about, how Bear Grylls understood his Hindi on Man Vs Wild episode.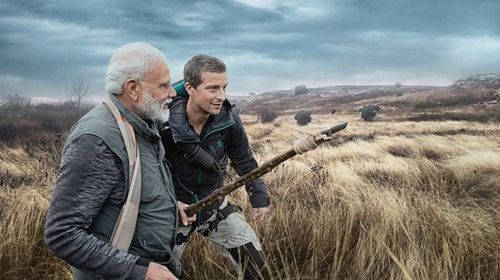 He told that many people have asked him about this question in his meetings also, but the answer to this is simple,
He said:
"There is no mystery to this! The technology was used in my interaction with Bear Grylls. Whenever I would say anything, within moments it would be traHslated into English. A simultaneous translation would be transmitted to a small device in his ear. This made our interaction easy."
However, Twitter audience have to say something about this technology:
Well, If PM Modi have said it, then there must be some technology used.
...