After reading this article, fill up the blank space in the title on your own. We want to hear it from you about single people's life.
They say, being single is priceless, but being a single myself, I would like to reveal the biggest secret of singlehood that, we have not much of entertainment. We have a life with a constant routine that sucks sometimes, but also, it is pretty easy to go.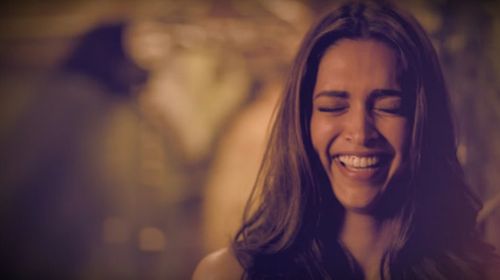 Living without a partner is not difficult, but living without emotional support is hard. That's doesn't mean we don't have that support because we have our loving family & friends, who are enough till we find someone who can make our lives worth living. That's the reason, we are single and we don't mind to be single as rushing to any relationship, make things worse rather than work.
Committed people, keep on asking us what our routine is and how we live being single. So, here we are opening the box of secrets of how single we are:
Starting our day with looking into our phones and realizing there is no one to wish us a good morning and that's how we take extra time to nap by falling asleep again. Let me tell you, that's a power nap!
Getting up from the bed, getting ready for work in a grumpy mood and the only person who takes care of us is our moms who bid us goodbye and our cooks make us a good breakfast like your girlfriend or wife.
On the way, we listen to some romantic songs and cry within, thinking that we will die alone.
But wait, that's when songs help us to fantasize about our future partner, marriage and kids.
Fantasizing gives us a kind of relief and hope about APNA TIME AAYEGA.
To distract our minds from such things, we start thinking about the work and that shows its magic till... we get free from work and then, again our mind goes into the phase where we think, what's the point of going back home because we have no one to share our day to day things...
And that's when we call our friends.
NOW, THIS IS THE MOMENT WHERE WE FEEL GOOD ABOUT BEING SINGLE. YOU MUST BE THINKING, WHY? KEEP READING...
We call our friends and they start whining about their relationship dramas...
Some are fed up from their dating phase because they think their partners are too demanding or things are not going as per their expectations.
OR
Our married friends, who cry about having various responsibilities or too much about house rules!
Listening to all of this, we feel better about, atleast we don't have to think twice before doing something. We don't have to take permissions from partners, for a night out with friends or we don't have to cry over the everyday fight.
And our day ends with starting a night with our friends, we sit and chit chat about everything happening around us.
We head back to our home with the hope that we will find our love soon.
Seeing the smiling faces of our family members, once again, we feel happy about the kind of life we have...
We go to bed with dreams and hopes...
And, this gets repeated almost every day. EAT, WORK, FANTASIZE, SLEEP, AND REPEAT...
Okay, there is no need to laugh, committed people... because, APNA TIME AAYEGA.
...