From plotting against each other to taunting about anything and everything, the SAAS BAHU duo got famous all around the world.
There is no saasu-maa who doesn't bitch about her daughter-in-law with friends and relatives and also, bahu is no less, she can't live without complaining about her mother-in-law to her mother and friends. Yes, there is fire on both sides.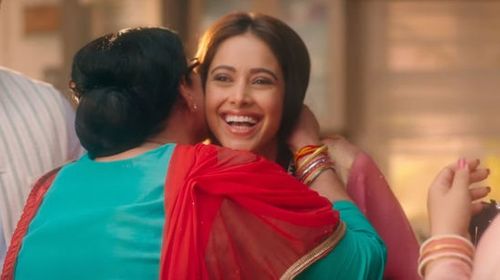 But, imagine what if they become more of friends than enemies? They can become the best duo, taking the whole world on their sides and that's why we are here.
Things every set of saas-bahu should do to fall in love with each other rather than becoming the worst enemies...
Workout together:
Either it's yoga, gym or both because it is not necessary, you both would like the same thing. So, adapt to each other's activities and make memories by starting the day with love and care.
Discuss about husbands:
Bitch about husbands, their bad habits or a fight you had with him. Share every tiny detail because that's what friends do.
Watch a "comedy" show:
Sharing laughter is the best way to fall in love with someone. Try to know each other's fun side and soon, you will be friends forever.
Go for a girls trip:
Pack your bags and head towards a beach or mountains and have a gala time together because friends are those, who travel the world together, dance together and stays together, till they are breathing!
Share clothes:
Every daughter and mother in law feels jealous when one of them wears the same thing as another is wearing and that makes the relationship toxic. Sharing clothes will make you feel closed towards each other because you will start thinking about the person when you will be shopping for yourself.
Share gifts:
Gifts are a sign of gratitude and love. Initially at the starting stage and to make the base, share gifts according to their tastes and give them on random days to make them feel, they are important to you and the family.
Gossip about the world:
The two women are never known to be as friends until they converse together. So, be gossip queens and make the world your gossip land.
Make your home, more of a gaming zone:
Spend time together by playing board games, truth or dare or any fun games because it is more amusing than plotting against each other in different rooms or bitching about each other on different phone lines. Make your house, a better home with positivity, love, care, and friendship.
It is not an Herculean task to build the bond of friendship with your daughter or mother in law. You just need to know the recipe of it and the main ingredients are, patience, good heart, care, love, understanding, and trust...
Spread love because our little world needs it!
...