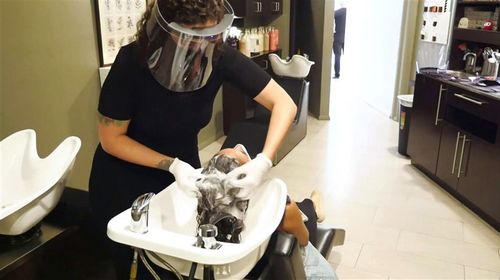 Salons are going to open up and only god knows how much did we miss them! However, we must not forget that it is the lockdown that has been lifted, the virus is still out there and has more carriers than it did before. The irony is the police were beating people and the government issued passes to travel in our own city when the number of cases was 600-700 but now that the number stands in thousands, we can do as we please.
We might have the liberty to do as we please but should we? Yes, morning walks are rejuvenating, and as is catching up with friends, but is it worth risking your safety and your friends as well? We all have been waiting for the spa sessions and the grooming and care from salons. If you want to go, by all means, go ahead, it is your choice.
But just be careful about certain things during Coronavirus crisis, it's for your good.
1. Salon Appointment.
*Try to avoid salons which are off places.*

Why wait if in case your salon is already full when you reach. Book an appointment an hour before you plan to leave your house. Do ask your salon about the safety measures they are keeping.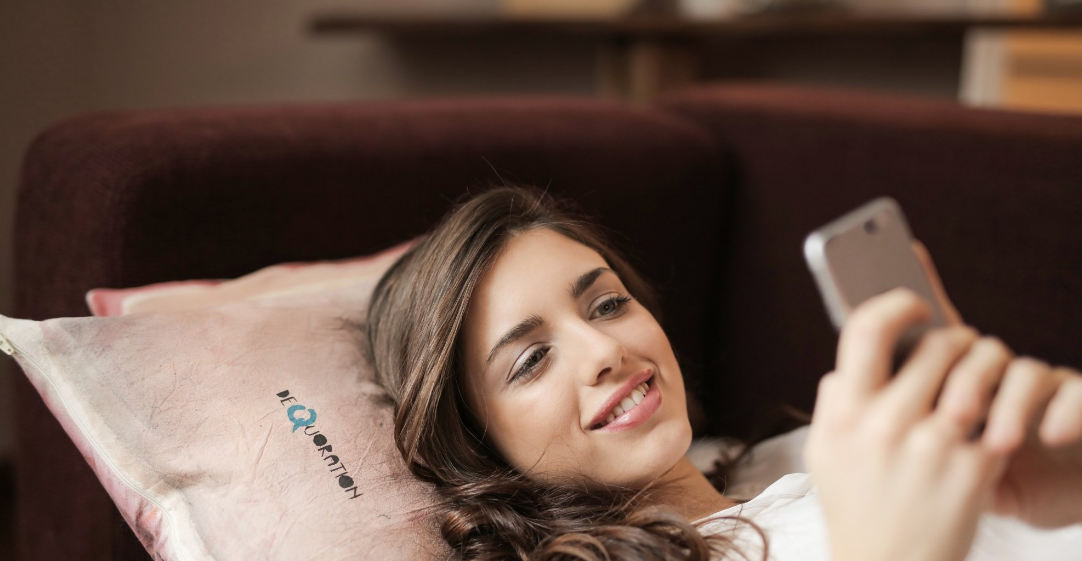 2. Avoid unnecessary touching.
Wear gloves and mask, but still try to be more aware while opening the doors at the salon or of your car. You can ask the salon staff to disinfect the seat on which you are going to sit.
3. Check their equipment before they apply it onto you.
You might find your eyebrows unbearable to look at and want to get it removed, but generally, the person doing your eyebrows put the thread in their mouth. Mouths currently are the bacon of the virus, just saying. However, if you can gather the courage to go ahead, then ask them to use a fresh strand of thread.

They have a habit of using the same thread for many people so ask them to cut out a new strand and once they are done with yours, please ask them to dispose it off as well. The best thing to do would be to learn how to do it yourself by YouTube tutorials.
4. Make sure the salon staffs are wearing masks and gloves.
Be conscious about them too. You need your mind to be alarming for others as well to reduce the risk of transmission.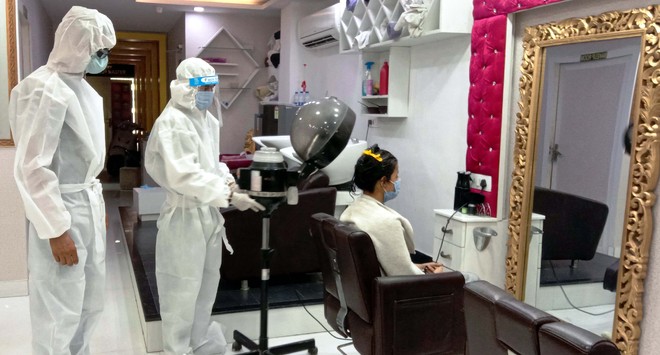 5. Take your own towels.
If you are going for any hair treatment or care, then please take your own towels. Yes, you might be visiting the top-notch salons, but remember once in a while everybody hates their job so what if the person in charge of cleaning and washing there is in that mood and decides not to wash the towels properly? Be safe, take your own. Nobody will care for you as you can do it for yourself.
6. Ask them to use sealed and disposable products for you.
Products like creams, waxing, waxing spatulas, gloves, gown, and hair colour etc.

7. Take your own hand sanitizer as well.
Most salons are going to keep sanitizers handy but try to rub sanitizer in your hands every 10 minutes. You might not want to keep on asking them as it might look cheap, so just carry your own. It is not worth risking your safety.
8. Wash your clothes and take a bath once you are home.
Immediately clean your hands first before entering the house. Get your clothes washed and take a nice shower to minimize the risk of Coronavirus transmission to you and the people around you.

Try to avoid getting anything done unless necessary on your face. Your face is more vulnerable than your body. Even, do not wear the robes they give you. It might be the best salon with the most professional staff, but why risk your life?
These are some precautions which you should take because health is wealth and if you have more measures like such, do tell us in the comments below.
...