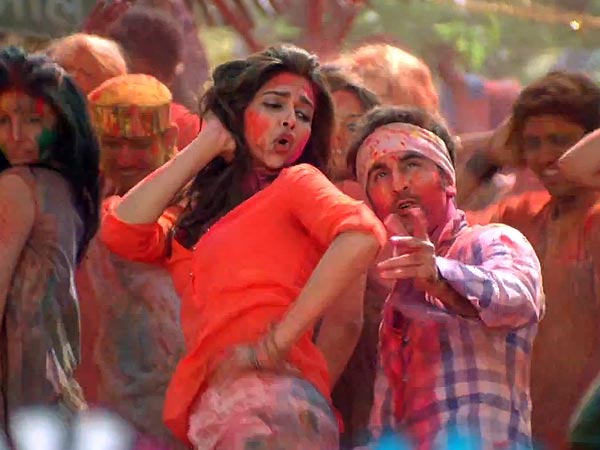 Not that girls do not play Holi or anything like that but probably you have this friend who lives in your colony who is goofy as anything but would not play Holi because of the after-effects of colour or a roommate who does not want her keratin done hair to be spoiled after playing Holi, so if you know anybody like that then just legit forward these nine tips to them because girl we got you covered.
1.) Oiling.
This is quite essential, as one puts a foundation on her face before applying makeup similarly you got to put oil, the more the merrier because oil will act as a barrier between your skin and the chemicals. So the chemicals get stuck to the layer of oil and come off easily when you wash them off. Apply it on your hair as well, works the same there too.
2.) No hot water.
Hot water might seem like a great idea because to put it on yourself might feel like actually rinsing the colour off but in reality, it only solidifies the colour, making it much stronger.
Instead, use cold water to remove Holi colour from face.
3.) Natural Keratin.
If you are worried that all the colour and chemicals will mess your hair up or your special treatment applied on your hair, first oil them properly before you go and then second apply curd or egg on your hair before you apply shampoo. Let it be there for about ten to fifteen minutes and rinse it off, it will prevent dry frizzy hair.
4.) Maa ke nuskhe.
There is a reason why everybody states that mothers know everything best and in this situation also ask her for one of her desi nuskha on how to make a face pack or so. Try one with besan and lemon, it affects the melanin of your skin so will help remove the colour from your derma.
5.) Coconut oil.
If you are a child of internet you probably are quite frequent about all the coconut puns and how coconut never disappoints, well all of that is very true. Apply coconut before you go to play and even once you are done and ready to rinse it off, scrub yourself again with coconut oil.
6.) Desi Nuskha part 2.
Some companies might have branded Multani mitti as a cosmetic product but chances are your grandmother and mother brags about it too because Multani mitti works wonder. For real, no kidding. It is not a very costly product and penetrated your derma and affects all the skin cells down there.
7.) Cleanser or glycerin.
Try getting one of these and rubbing it over your face gently and rinsing the colour off if natural products are not your thing.
8.) Avoid Bleach.
Under all circumstances, contrary to howsoever they may brand and advertise a product, bleach is never human-friendly, least of all your face so at least for next ten days keep your skin away from bleach as much as possible.
9.) Last but not the least is a simple tip, do not over scrub your skin or do anything which harms your skin. Do not do something which irritates your skin more and will lead to rashes and dryness.
Wishing you all a safe and Happy Holi!
...