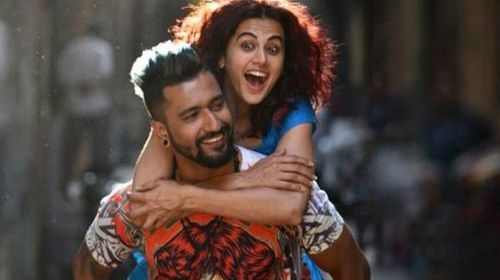 I have always heard from people around me, "Introverts are boring and different" because of which, I always had judgments against them, but least I knew was, my life partner would be one of them and I will be in love with him more than anything.
My story is no different from those people who go for arranged marriage setup, I met him via mediators, went for a coffee and were back within one hour because he wasn't talking much and me being the talkative one, spoke and asked whatever I wanted to.
After the first meeting, I wanted to meet him for the second time, but also, I was not sure if he is of my type as I have never sat home without being restless and on the other side, he was calm, homely and complete introvert but still, I could feel the connection and within a day, we received a call from the mediator saying, "he wanted a second meeting". I was surprised by this call because he seemed disinterested during our first meeting and without thinking twice, I said yes for the second meeting.
We met again and this time, he spoke and I listened. We had a good chat about life, the future, and work. I asked him about his weekends and it came out to be totally opposite because of he like sitting at home and chilling with friends whereas I am a party freak. We had nothing in common but still, we were together for two hours straight. I left the place with positivity in my mind, my heart was beating loudly and I had this blushing smile because I liked him as a person.
But the only thing, which was troubling me, was, me being extrovert and he is totally opposite of me. There was something which was attracting me towards him and even though my mind was saying no, but my heart was going in the opposite direction as it was screaming loudly with a YES. That night, we received a call that it's a yes from their side and I said yes too.
Soon after months we got married and now we are happily and deeply in love.
I can say it proudly, "Itwas the best decision of my life" and why? Because I see my life through a different side now. I have learned the importance of family and close friends, his love has changed me, totally. Earlier, when my life was only about partying and staying out late, but today, his love has changed me, I like spending time with him and our family.
Right now if I recall my earlier life, it was all about socializing, drinking and meeting new people, but today, apart from spending time with a humongous group of friends, I have learned the importance of spending time with my family. From being loud and impatient, I have become calm and composed. He has made me a much better person because I have become more caring and loving than I was before.
Now, I am not scared of missing out something because I have learned if I am sacrificing for him, then he too is compromising a lot for me, he goes out with me even though he doesn't feel like because love makes you do crazy things.
All my life, I listened "opposites attract" and today, I have learned that it is true. I know we both are totally opposite but still, we find reasons to make time for each other's preferences. Sometimes, I stay at home for him and sometimes, he party like an animal on weekends with my friends and me because love is what that matters at the end.
I am glad I have married an introvert because now, I see my life through a bright light where I don't feel like left out because I have him beside me and his hugs make me feel secure.


...