The World Cup has kick-started days before; it felt like we (fans) are one sandwich short of a picnic because, "India ka match itna late kyo, ICC Bhai?"
I mean, I know other teams are equally competitive, but...we wanted India to do the opening of the game.
ICC, do you understand how it feels when you wait for something for so long? Even the pressure builds up (not the mental pressure, the other one... if you know what I mean.)
Believe it when I say, the girl whom I like does not make me wait for so long, but you made me do that.
However, you build up such a pressure which made us feel like, "Are we watching Balaji serials?" B'cos, in India only they have the monopoly of making the Indians wait for 2 days, till the next Monday comes.
The fans went insane! They started making a schedule for their office timings and they ordered their bosses to give them sick leaves whenever there will be India's match. Yes, that's the scenario which was going on, and not just this, they even included: "Agle Din Bhi Chutti, Boss" because after party effects!
Can you see the seriousness of the game in India and in the blood of Indians?

I hope you do!
Frankly, it would have been completely okay if you have not scheduled a practice match of India with any team because didn't you saw Thalla Aka MS Dhoni setting the field for the opposing team and also, he made a century!!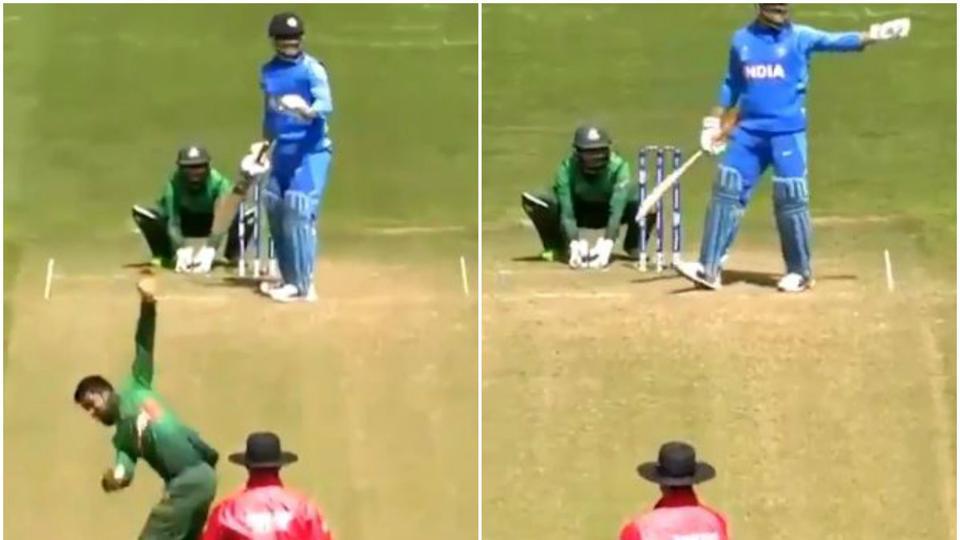 And this practice match Trailer made us more curious to see our favorites on the field.
Atleast, ICC, you are the boss, you do have the power to change the schedule, anyways, as we have won our first World Cup 2019 match now, we let go you from your slight slip-up.
Finally, talking about today's match, India you made our wait worth it. We could see Yuzvendra Chahal "Firkis", and we could not see Jasprit Bumrah balls (not just us, Hashim Amla and Do Kock too).

We are now more excited to watch out our Indian team heroes in the next match which is on June 9, 2019, against Australia.
Ughh... Again a mega gap in India's matches! Okay, chill, ICC, I will not start it all over again... Take Care in 2023.
...