It is about to start,
People will start leaving their offices early. Students will start skipping classes. You will start hearing random yells from your neighbor's house at odd times at night. You will see tears and popcorns mixed together. It is a sense of belonging that unites men as strongly (and sometimes more) than a religion.
Oh, you still didn't get?
It is the craze of the coming World Cup.
In India, Cricket craziness starts from childhood, as you sneak away from your mom who is forcing you to do homework when you find an empty ground and some kids who are just as crazily in love as you with the sport of Cricket. You have watched every movie ever made on the love of cricket and always played with it even in the walls of your home while others shouted warning of breaking some valuables or dirtying the walls. You never cared. You loved it.
But then you grew out of time, the grounds shrank, friends went away and you had to let go of your beloved hobby. A smile still dawns on your face when you see kids playing as you cross them on the street and you still keep a bat and a ball in your room. With the coming of the World Cup, you express your modified childhood love to an adult passion. You download all the theme songs of World Cup and buy the jersey of your favorite player and team, you go crazy on social media as you share the live updates and re-watch videos of the best scenes and matches on repeat.
You bond again. You sit with your friends while shouting players name like a religious chant on which your life depends. ITNIII KHUSHIII. You share inside jokes on player tactics which no one else understands. It is not a hobby, it is a lifestyle.
Whenever you see a random stranger talking about last night's match, you can't help but give in your input on it. It is like Joey's 'Friendship Bracelet' which magically bonds you with other men.
The mania of the world cup is not overrated and it was never. It is an emotion which bonds people across nations, a sport which people get so imbibed in that it provides a sense of belongingness. It becomes an escape from the monotony of daily life.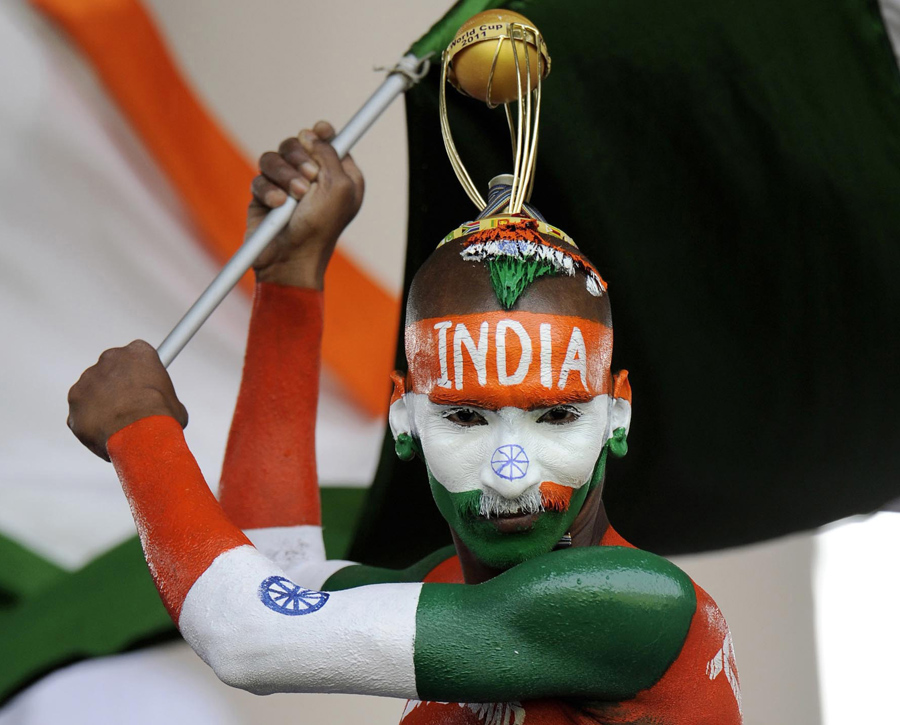 While watching a game, you are not just a spectator instead you become a warrior on the pitch and when your team wins a match, it feels like you have accomplished something too.
For the world, one may love cricket. But for a fan, cricket is love.
...