India won by 8 wickets!!
It was India Vs Pakistan Asia Cup and It's didn't look like India was under pressure, not even at starting. The match looked one-sided as soon as Indian batsman came on the fields, whereas Pakistan was seemed far-fetched from the win & it looked that they don't even want to try.
Pakistan won the toss and choose to bat first, the Pakistan team bowled out in 43 overs and scored 162 - all out.
India scored 164/2 in 29 overs and bowled out Pakistan (162) by eight wicket to top the Group A.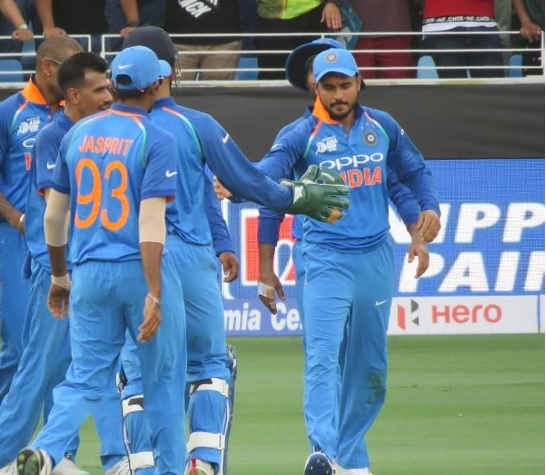 Hitman, Rohit Sharma played a shining innings and scored a half century to get close to the target. Bhuvneshwar Kumar was selected the man of the match for picking up three wickets.
Dinesh Karthik and Ambati Rayudu each scored 31 (not out) which helped India to touch the winning line without any hurdles. India has been the most successful team in Asia Cup all through the years, with six titles in the bucket
India, one step closer to the Asia Cup.
...