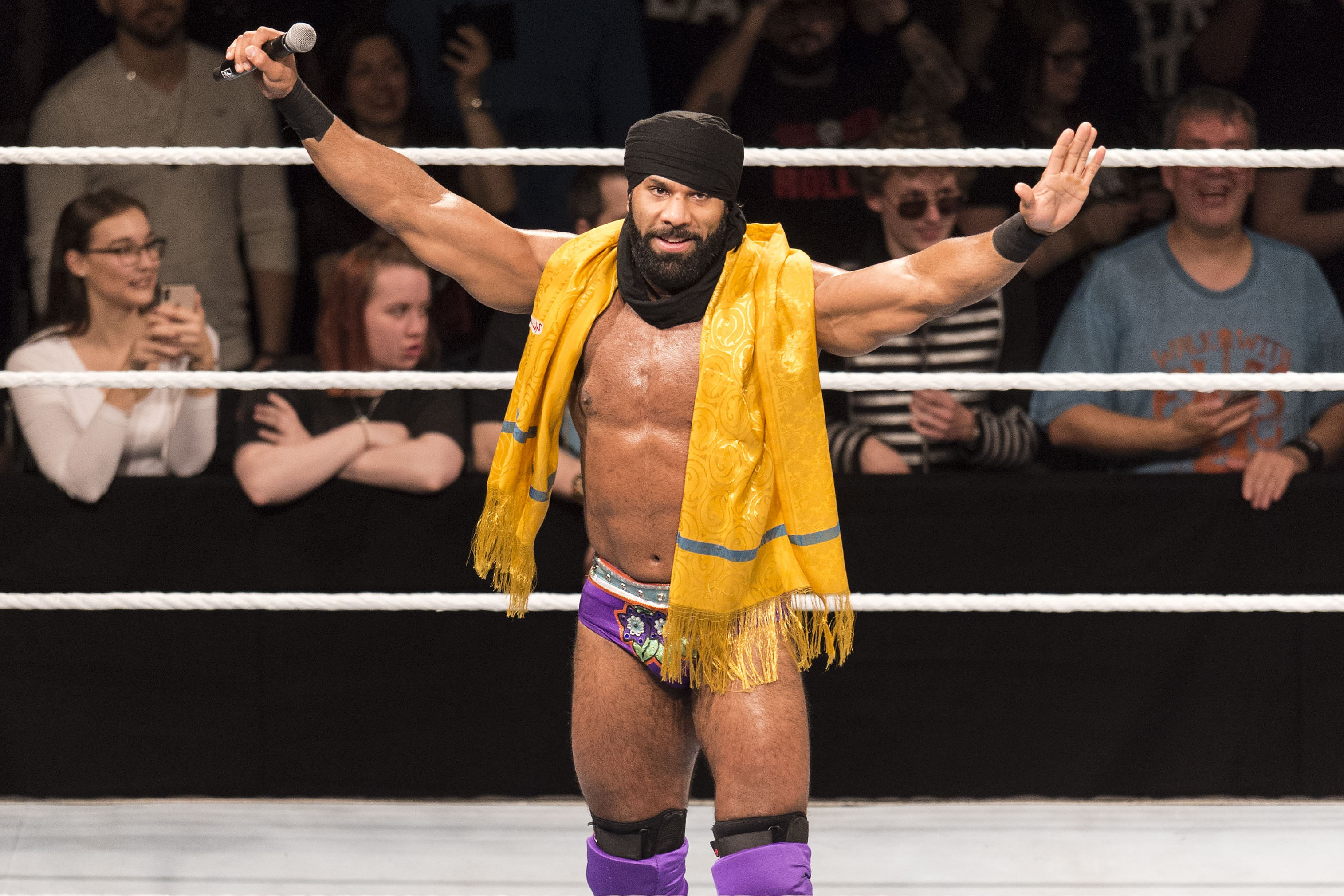 Jinder Mahal - Wiki | WWE | Weight | Bio | Age | Net Worth | Family | Girlfriend | Wife | Height | Controversy:
Real/Birth name
Yuvraj Singh Dhesi
Nick name
Jinder Mahal, The Man of Peace, The Maharajah
Instagram
@jindermahal
Age
35 Years
Height
6 ft 5 in
Weight
108 Kilograms
Birthplace
Calgary, ALberta, Canada
Titles/Belts Won
1. WWE Champion.
2. Ranked 148 in Pro Wrestling Illustrated's top 500 singles wrestlers in 2013.
Qualification
Business degree in communications and culture
Birthday
July 19, 1986
Father's name
No Details
Mother's name
No Details
Sister's name
No Details
Brother's name
No Details
Uncle's name
Gama Singh (Wrestler)
Girlfriend's name
No Details
Marrital Status
No Details
Jinder Mahal Wiki/Biography:
The Maharajah, The Man of Peace are some of his popular names given to Yuvraj Singh Dhesi aka Jinder Mahal by his fans. He is one of a few Indian Wrestlers who made his way by his own efforts at the WWE ring. Having battled through lots of ups and downs, he climbed to the top kicking behind all the distractions.
Jinder Mahal was born on 19th July 1986. Born and brought up in Calgary, Alberta, Canada. He completed his Business Degree in Communication and Culture from the University of Calgary, Canada.
Born into a Sikh family, no information is available regarding his family, but he does have an Uncle, Gama Singh, who is a former wrestler.
Ever since Jinder was a child, he was a major fan of wrestling and he started his professional career in wrestling at "The Martial arts Fitness Center in Calgary, Alberta". When he was 19 years old, he started wrestling at "Stampede Wrestling", one of Canada's premium wrestling promotions as "Tiger Raj Singh".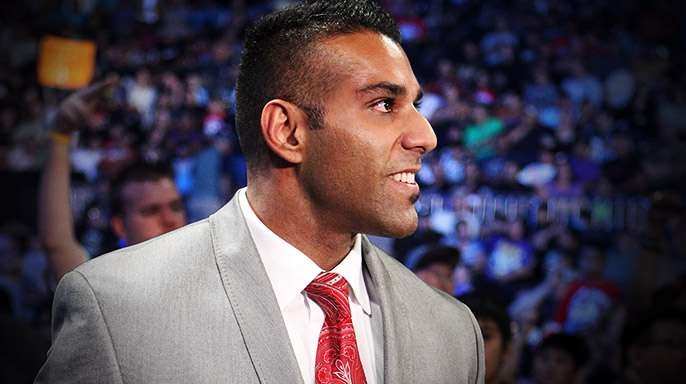 Jinder Mahal relationship with Gama Singh:
Not many people knew that Jinder is related to Gama Singh. Originally from Punjab, Gama moved to Canada back in 1960 and trained under Stu Hart Bret "The Hitman" Hart's father.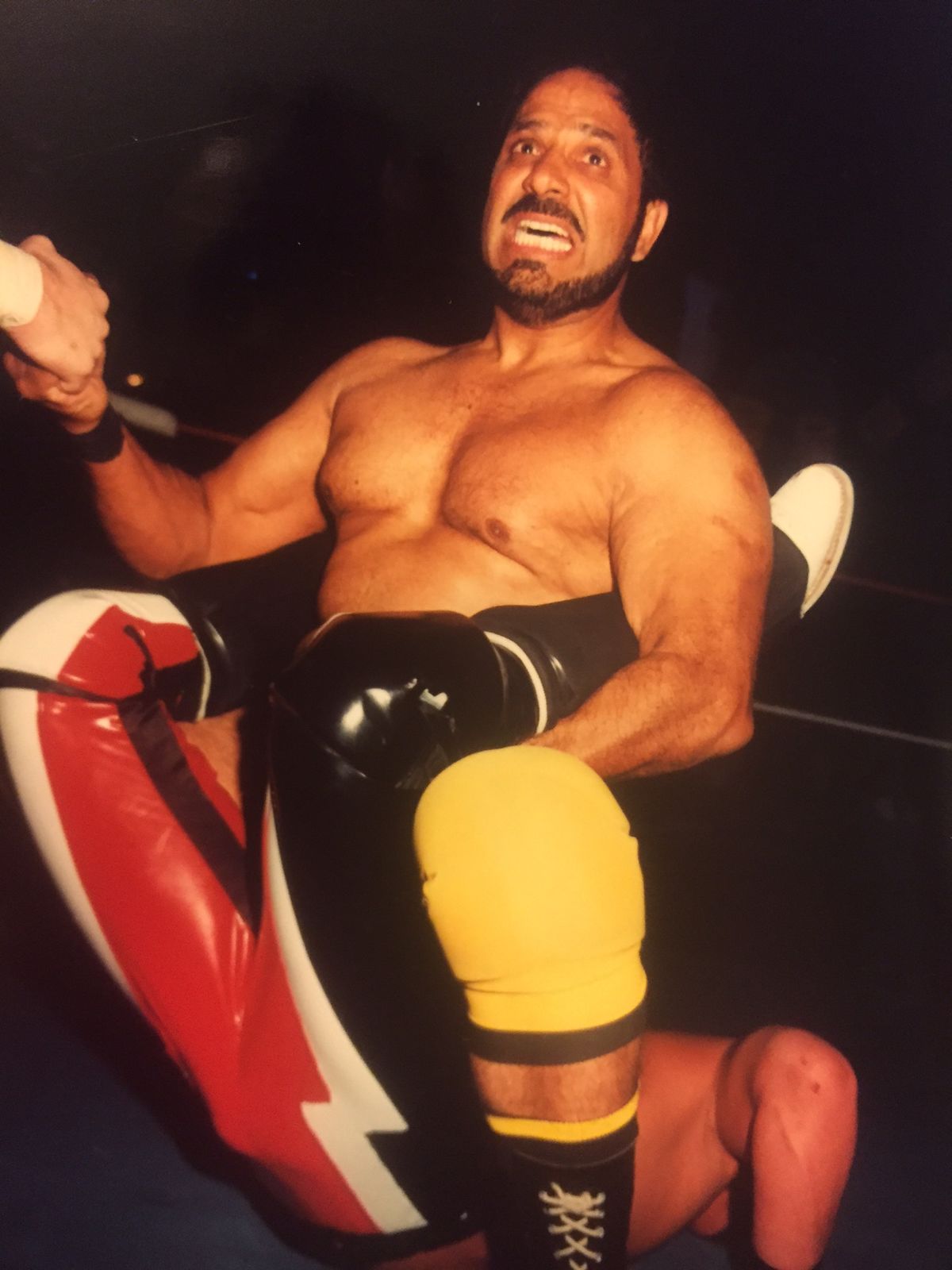 Jinder Mahal Trainers:
Yuvraj aka Jinder has been trained by 4 former wrestlers, one of them being Allen Coage aka Bad News Bronze, who is an Olympic bronze medalist. Jinder was very enthusiastic about his career in wrestling, so whenever the WWE selection camps were held in Canada, he was someone who would always go to audition. On one such occasion, he was asked to play a small match again now a wrestler Tyler Breeze. But because of some misunderstanding from Jinder's side, he got rejected and Tyler was chosen and given a contract. Even after this he never gave up hope and kept trying for competitions that kept coming up.
Jinder Mahal WWE agreement story:
When the Great Khali's contract was coming to an end with WWE, they wanted to hire some Indian talents to fill Khali's absence. So, when Jinder was playing an open tryout in Florida, the WWE contacted him, and he was offered an agreement that he signed immediately at that spot and his skill including his ability to speak fluent Punjabi also helped him get the contract.
Jinder Mahal Early Life:
He was trying to enter WWE for a long time, whenever WWE held audition rounds in Canada; Jinder Mahal was one of those who would always turn up for the trials.
After getting selected into the American wrestling industry, his life was not easy. He was often used to do jobs as a lower mid-card athlete or jobber, basically as someone who was used over other guys to show that the other person is strong and that he himself is very weak. Leading to his first four years with WWE ending with a disappointment.
For the next two years, he played competitions as an independent wrestler on independent circuits, and he even went to Japan looking for an opportunity.
In the year 2016, he decided to return to his 'dream company'. Since he had once been a jobber, Jinder slowly started rising to ranks and defeated Randy Orton at WrestleMania 34.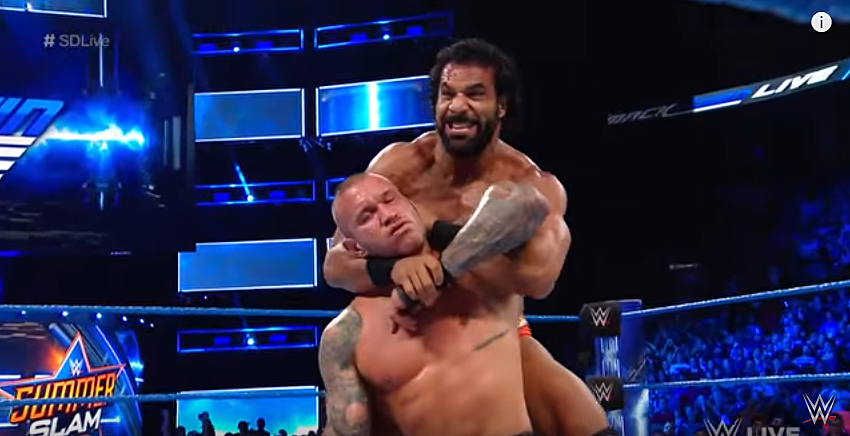 Jinder Mahal Controversies:
Late in 2016, Jinder fell into a controversy when his beefed-up body started raising some questions. Wrestling Expert Dave Meltzer associated the acne of Jinder's back with substance abuse. If this wasn't enough Superstar Ryback, former WWE, also showed his doubts regarding Jinder's drastic body change. Jinder, however, denied all these allegations and said that workouts and a strict diet were the only factors for his great physique.
Jinder Mahal Hobbies, and his favorite wrestlers:
Along with being a wrestler, he loves to play video games and watch movies. His all-time favorite wrestlers are John Cena, Shaw Michaels, The Undertaker, and Bret Hart.
Jinder Mahal Relationship:
He is unmarried and is currently not dating anyone but his career. He has worked hard to reach where he is right now and wants to focus on that.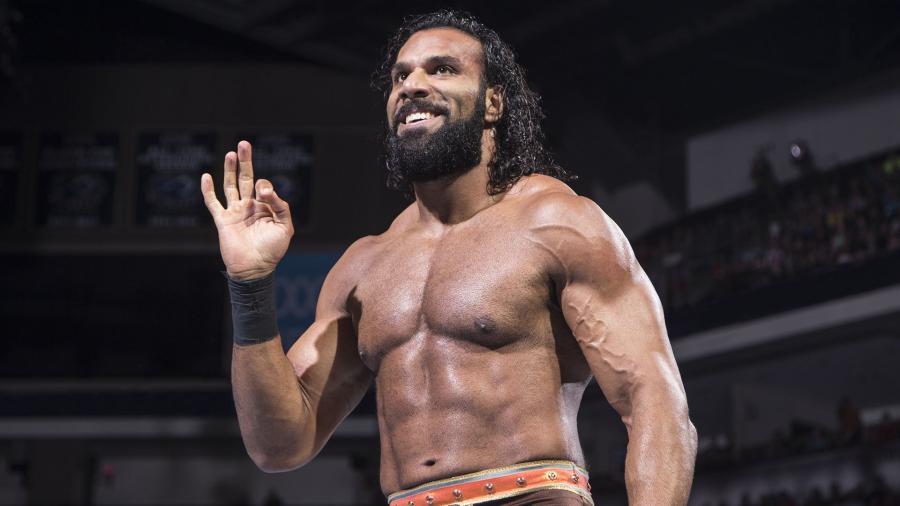 Jinder Mahal Titles, Championships, and belts:
Jinder has won many championships and accomplishments like, "ASW Tag Team Championship", "CWE Heavyweight championship", "PWA Canadian Tag Team Championship", "PWA Heavyweight Championship", "Most Hated Wrestler of the Year, 2017", "Most Improved Wrestler of the Year, 2017", "Ranked No.14 of the top 500 singles wrestlers in the PWI 500 in 2018", "Rolling Stone's Comeback of the Year, 2017". "Stampede Wrestling International Tag Team Championship", "Wrestling Observer Newsletter Most Overrated, 2017", "Wrestle Crap Gooker Award", "WWE Championship", "WWE United States Championship and "WWE 24/7 Championship".
After winning all these championships, he still have that hunger to win many more titles and do well in his life.
...