JLo did it again!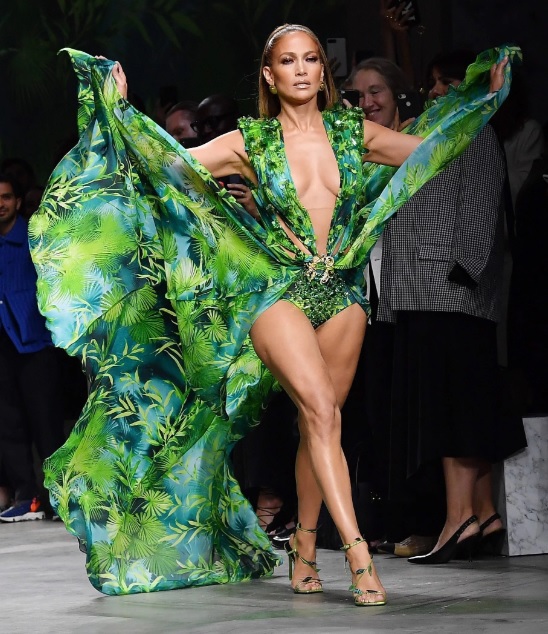 She broke the internet in 2000 with her iconic Versace Jungle dress and in 2019 again, when she is 50, she did it again.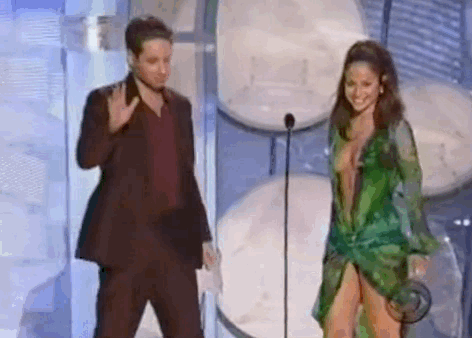 Jennifer Lopez stunned everyone at Versace's Spring 2020 show where she again wore the revamped version of the iconic green flowy chiffon dress. She let her allow the dress to have its own moves which was looking surreal, as if a goddess is walking down from the heaven to the earth. As soon as the audience saw JLo in a green flowy dress coming their way, the crowd started cheering for her, the lights was dimmed. She received a non-stop standing ovation and cheering from the audience.
The show stopper's green flowy dress in yesterday's show was inspired by the one that she wore to the Grammy Awards in 2000. Check out the picture of Jlo green dress from 2000: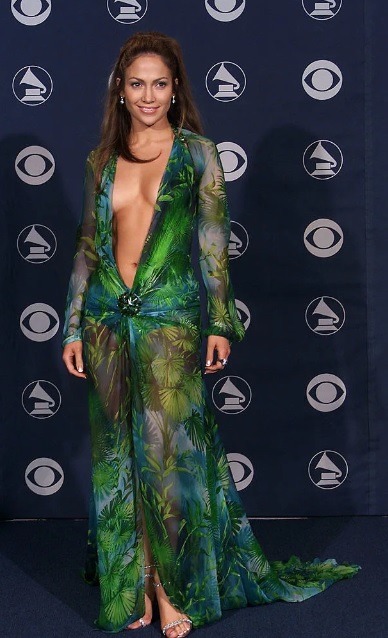 Do you know how Google images was created?
It was Jennifer Lopez who helped Google to start the image search on their platform.
How?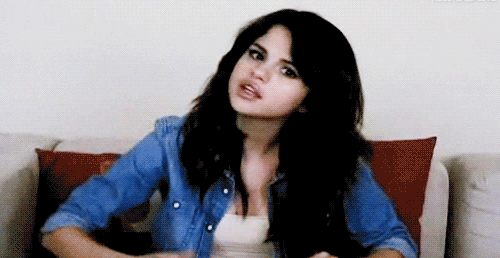 WELL, if you remember JLo wore a legendary deep V green Versace dress (JLo jungle dress) to the 42nd Annual Grammy Awards in 2000 and her dress broke the internet with so many searches about the iconic green dress but eventually, people lead to NOTHING. People in overabundance asked Google for the images but since Google only offered text and links for their search results at that time.
Thank you goddess, Jennifer Lopez. We have a lot of memories with green Versace dress now.
...