Kutte, kaminey!!

Yes, yes, a lot has happened for real which you did not know on Koffee With Karan?
Oho, nevermind, we have all the great stuff highlighted for you.

So after what feels like a very long time, former best friends Kajol and Karan Johar called it ceasefire and have reconciled on the infamous Koffee with Karan along with Ajay Devgan and what happened is worth noting. Not a typical we are still in love after all these years of marriage kinda couple but so regular, so opposite, plus apart and what else that they even sat poles apart from each other and do take this upcoming disclaimer in to account that there were no pre-divorce signs but how the couple, Kajol and Ajay have grown together with years and still kept their marriage rock intact.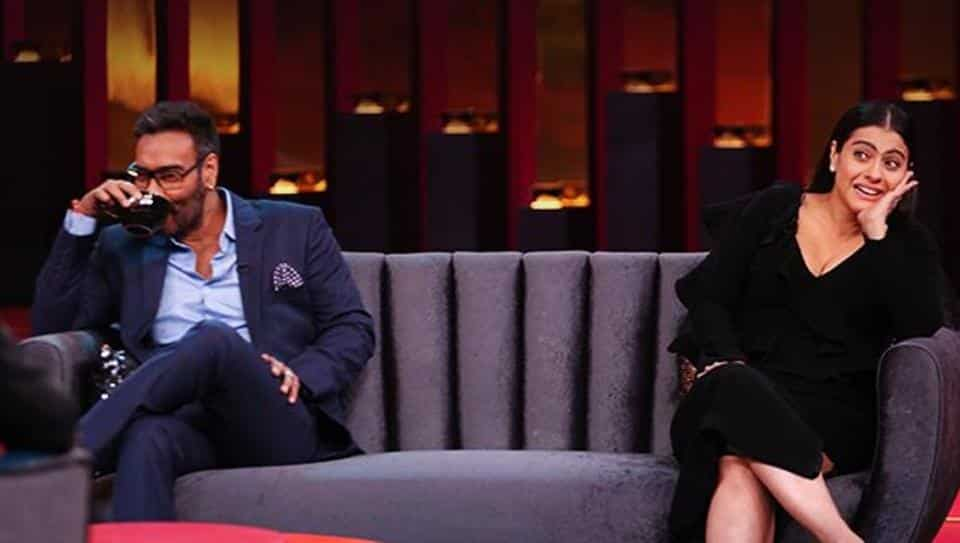 1.)So you thought that you were quite petty for having stage fright, avoiding social gatherings, to avoid communication and want to know who else has it?
Ajay Devgan, yes the officer from Gangajal, yes our Singham he would rather stay home and chill, just like us than go out.
But oh, wife Kajol begs to differ that he has no social anxiety and just pins it on plain laziness.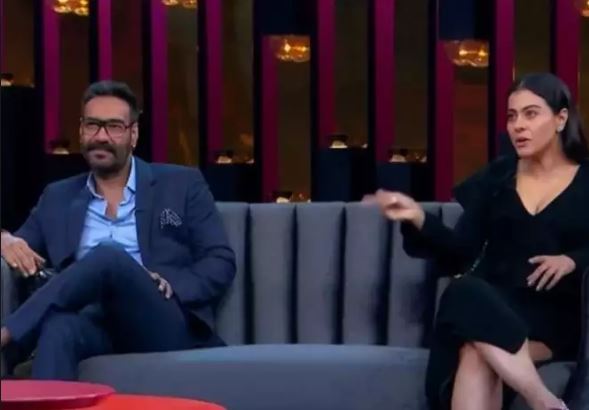 2.) Kajol prohibited Ajay and Karan Johar's friendship.
Yep, yep, right there on the show with all the cameras pointed at her because why should her best friend become her husband's best friend.
Totally, getting you.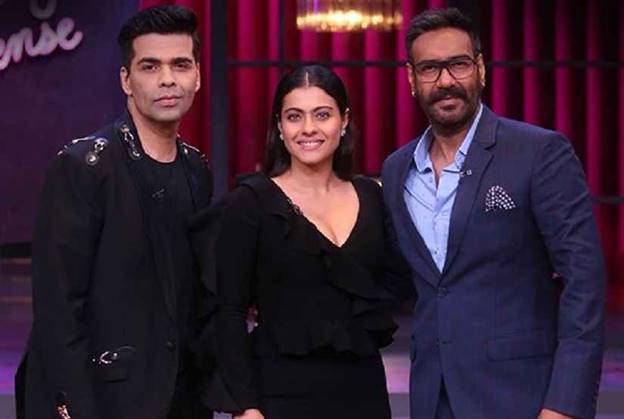 3.) Kajol is a hoarder.
You thought you wait for online sales? Well, so does Kajol.
Can you imagine the celebrity ordering stuff for INR 600-1200?
She does this, yes, no lies.
Husband Ajay revealed that she does not approve of anything fancy or avant-garde and pretty much orders something every day.
Oh and she loves boxes too!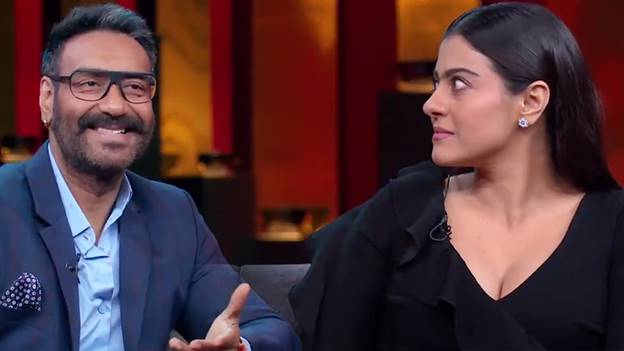 4.) "Tumhara Budhapa hoga, mera nahi hai"
-Kajol to Ajay.
Yes, Ajay mocks her like every Indian husband and she cringes back like any other desi wife for adopting the social media culture.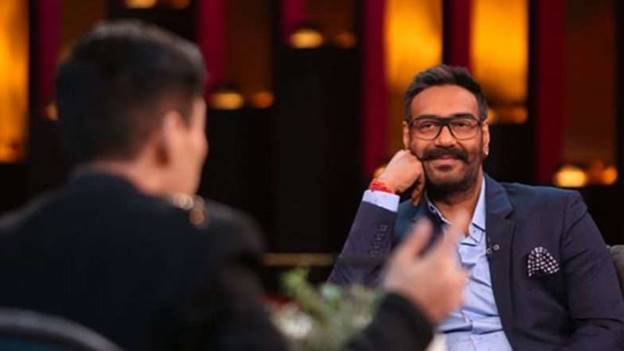 5.) "She talks and I do not listen."
-Ajay.
This is their marriage mantra.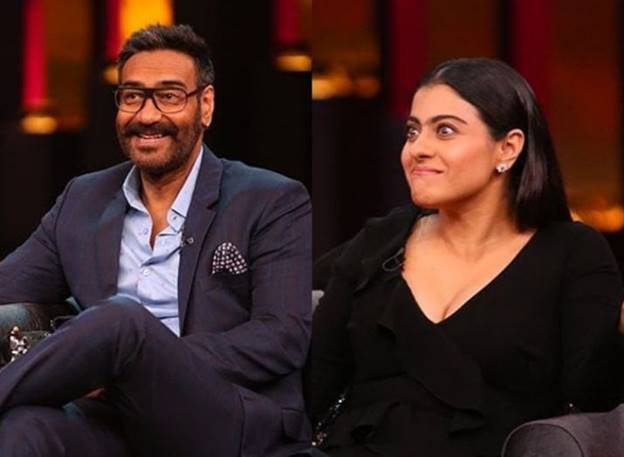 6.) "Cheapo"
-Kajol to Ajay Devgan.
So apparently it turns out apart from being such a talented actress Kajol also is an avid reader ad if the script does not enchants her then she turns it down. To which Karan Johar asked if she has turned Ajay's scripts down too, to which Ajay simply says that he never offered her much and then the wifey just had to utter a monosyllable "cheapo".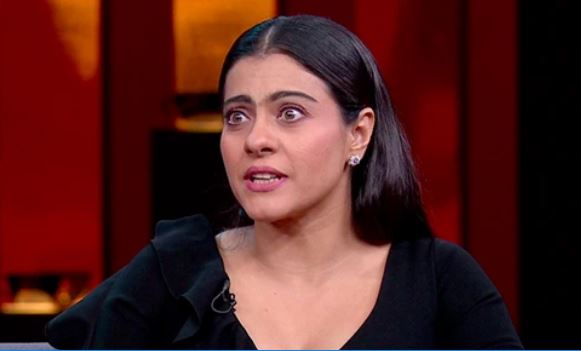 7.) Probably one of the best part of the show was when Karan Johar asked Kajol whom does she think has the hottest body in Bollywood,
Our beloved Simran blurted out that all of them are the same and feigned unimpressive at this lifestyle stating that instead she should be asked who their doctor is.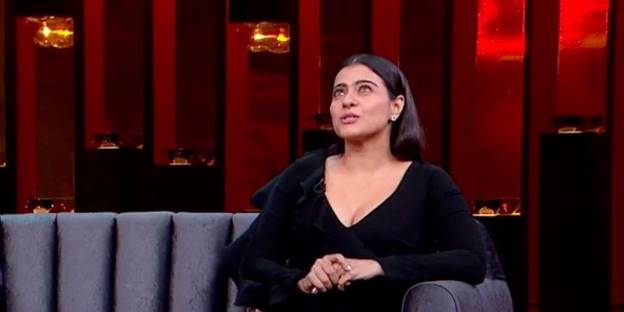 8.) The beloved Simran also pointed out a few roles for the other Bollywood actors,
Kareena and Ranbir the gossip mongers of the Bollywood, Shahrukh unapologetically late and Saif the tantrum princess.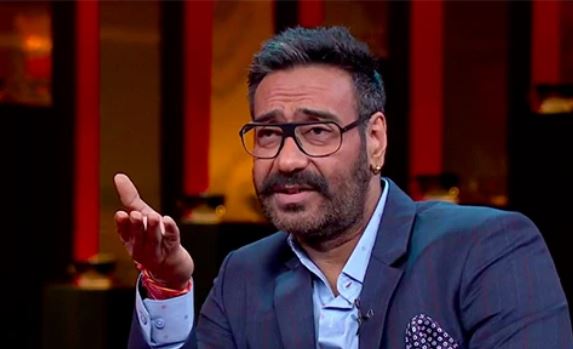 9.) We saved the best one for the last, Karan asked Ajay about superstitions and what Ajay had to say should be marked in the history of Koffee episodes, he said and we quote,
"I used to have a superstition that all your (Karan's) movies work well with letter "K" until we did Kaal.
Yes, Ladies and Gentlemen, this was the latest Koffee episode, do check it out for yourself.
All images from Hotstar.
...