Molten chocolate cake or commonly known as a lava cake. This is a very popular dessert. This dessert is a combination of souffle and cake. It is called a lava cake because the center of the cake is filled with liquid chocolate. This rich chocolate cake with a soft and sticky center is what many chocolate lovers are fond of. Cooking these lava cakes is very easy and less time-consuming; the recipe doesn't involve any complications and you will bake your lava cake in 10-12 minutes.
If you have a sweet tooth and a weakness for chocolate, then try making this at home and find your new favorite dessert.
Note: If you don't have the little ramekins then you can use a muffin pan.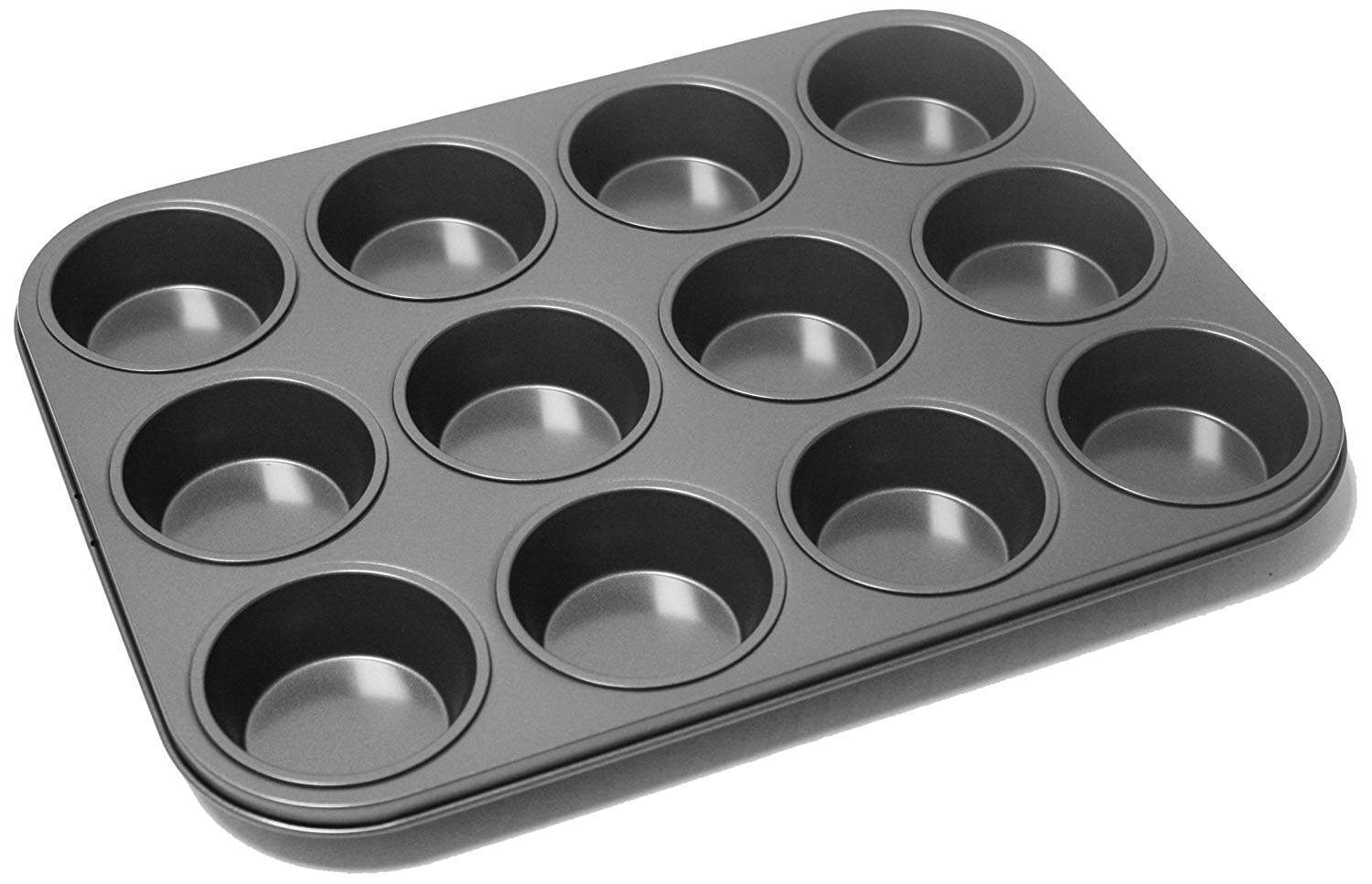 Here are easy steps how to make Lava Cake in a few minutes:
Ingredients Required for making Lava cake:
- 1 stick (113g) butter.
- 2 ounces (40g) bittersweet chocolate.
- 2 ounces (40g) semi-sweet chocolate.
- 1 1/4 cup (25g) powdered sugar.
- 2 eggs.
- 3 egg yolks.
- 1 teaspoon vanilla extract.
- 1/2 (64g) cup all-purpose flour.
2. Preparation Time: 10 minutes.
3. Cooking Time: 20 minutes.
4. Total Time to Cook: 30 minutes.
5. How to make Lava Cake/Molten Lava Cake/Chocolate Lava Cake:
- Preheat the oven to 200 degrees Celsius.
- Take four ramekin bowls or custard cups and grease, then with a little melted butter and cocoa powder and keep them aside.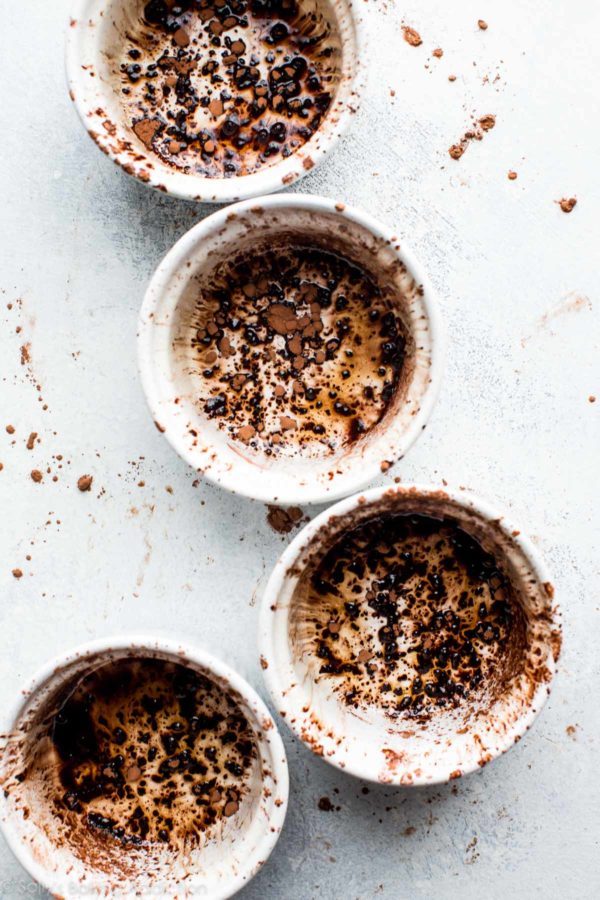 - Take a large bowl, add butter, bittersweet chocolate, and semi-sweet chocolate into it, and microwave all of the three things together for about 1 minute (time may vary, so keep a check), till all the butter is melted.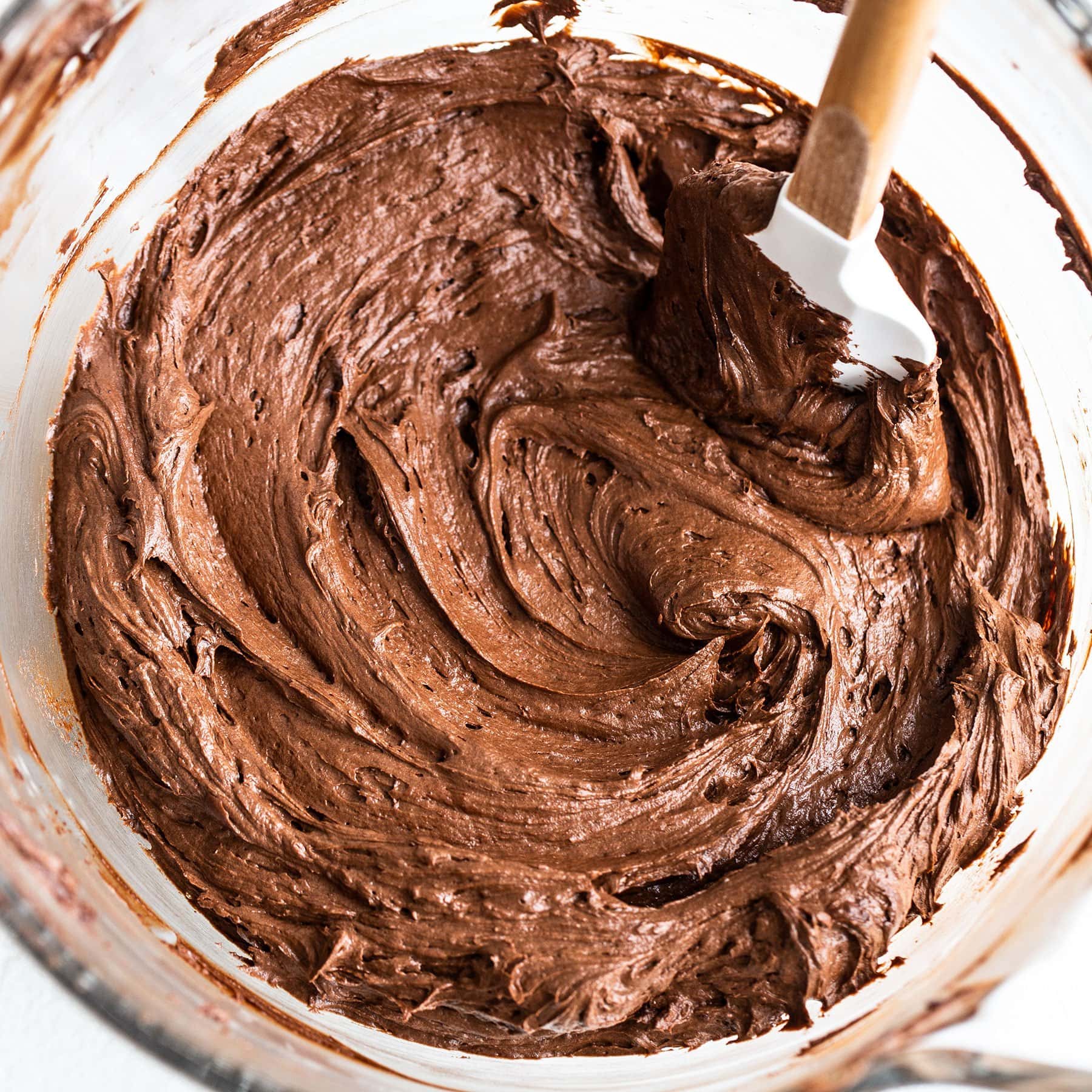 - After taking out the bowl from the microwave, whisk all the three things together to make sure that have combined properly.
- Once the melted chocolate and butter combine, add the powdered sugar into the bowl and blend everything again.
- Once the sugar is blended properly, add the eggs, egg yolks, and vanilla extract into the bowl and whisk everything together.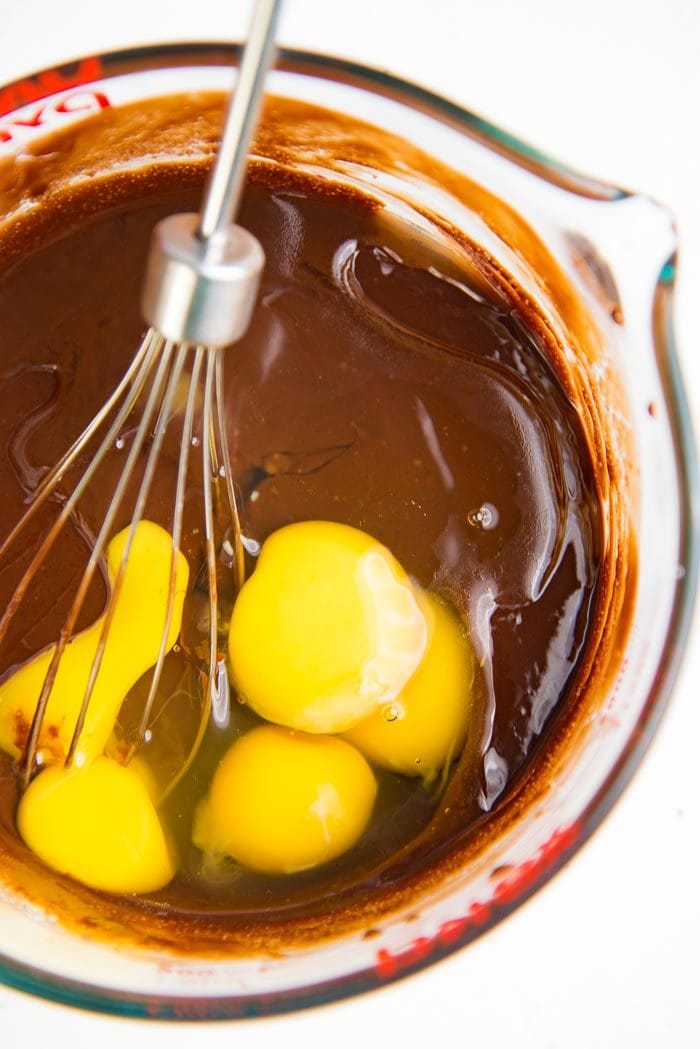 - After whisking everything together, shift the flour into the mixed batter of chocolate which you made and fold the flour into the mixture with a spatula.
- The mixture should be in a liquid form; not too flowing, not too thick.
- Once all the ingredients have been combined completely, divide the batter into the four greased ramekin bowls or custard cups or muffin pan.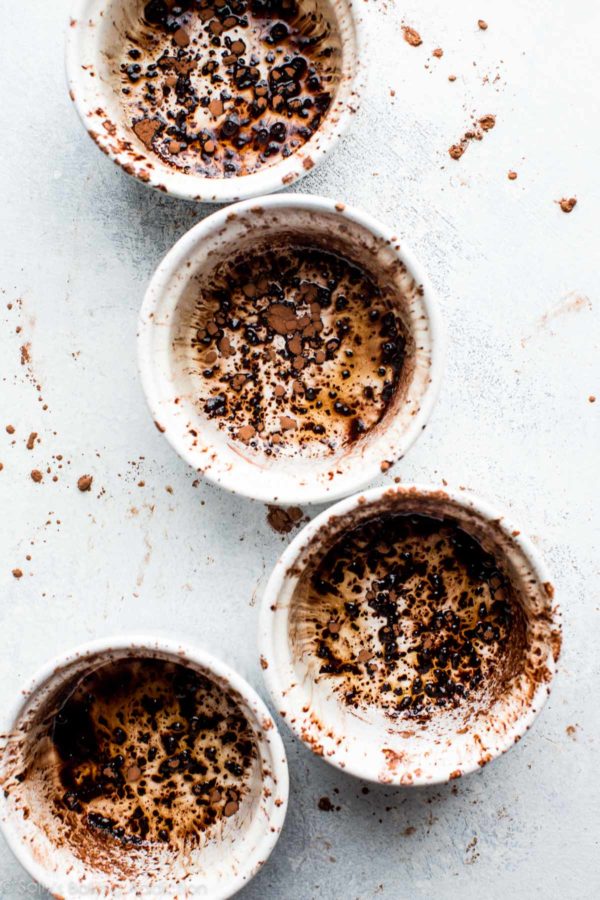 - Keep the bowls in the pre-heated oven at 200 degrees Celsius for 12-13 minutes (time may vary a bit, so keep a check).
- After 13 minutes, open the oven to check that the sides of the lava cake have been cooked well and the center is soft.
- Once all the confirmation of the above said information is done, remove the cake(s) from the oven and let them cool down for a minute.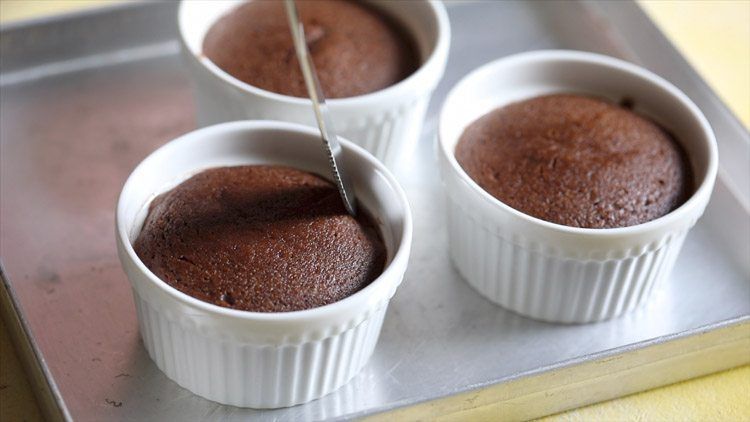 - Once cooled, remove the cake from the bowls and serve them with vanilla ice cream (if you like).
6. Mistakes/Problems you might face while making a lava cake:
- Don't forget to pre-heat the oven for 1-2 minutes as it will help in baking the cake faster.
- Don't forget to grease the cake tin as it makes it easier to remove the cake from the tin once it is ready.
- Always remember to shift the dry ingredients before you combine them with the wet ingredients as it strains out all the unwanted lumps.
Nutritional Information:
Lava cake contains 320 calories/piece. These 320 calories consisting of 17g Fat, 70mg Cholesterol, 290mg Sodium, 37g Carbohydrate, and 4g Protein.
Extra Topping on Lava Cake:
If you want an extra layer of chocolate then add a topping toa your chocolate lava cake. It is not that you have to add a specific kind of topping to make it more delicious, you got so many options that pair smoothly like, liquid peanut butter, whipped cream, strawberry sauce, melted milky bar to white chocolate lovers, or a simple sprinkles of fruit nuts and a cherry on the center will yum yum your lava cake.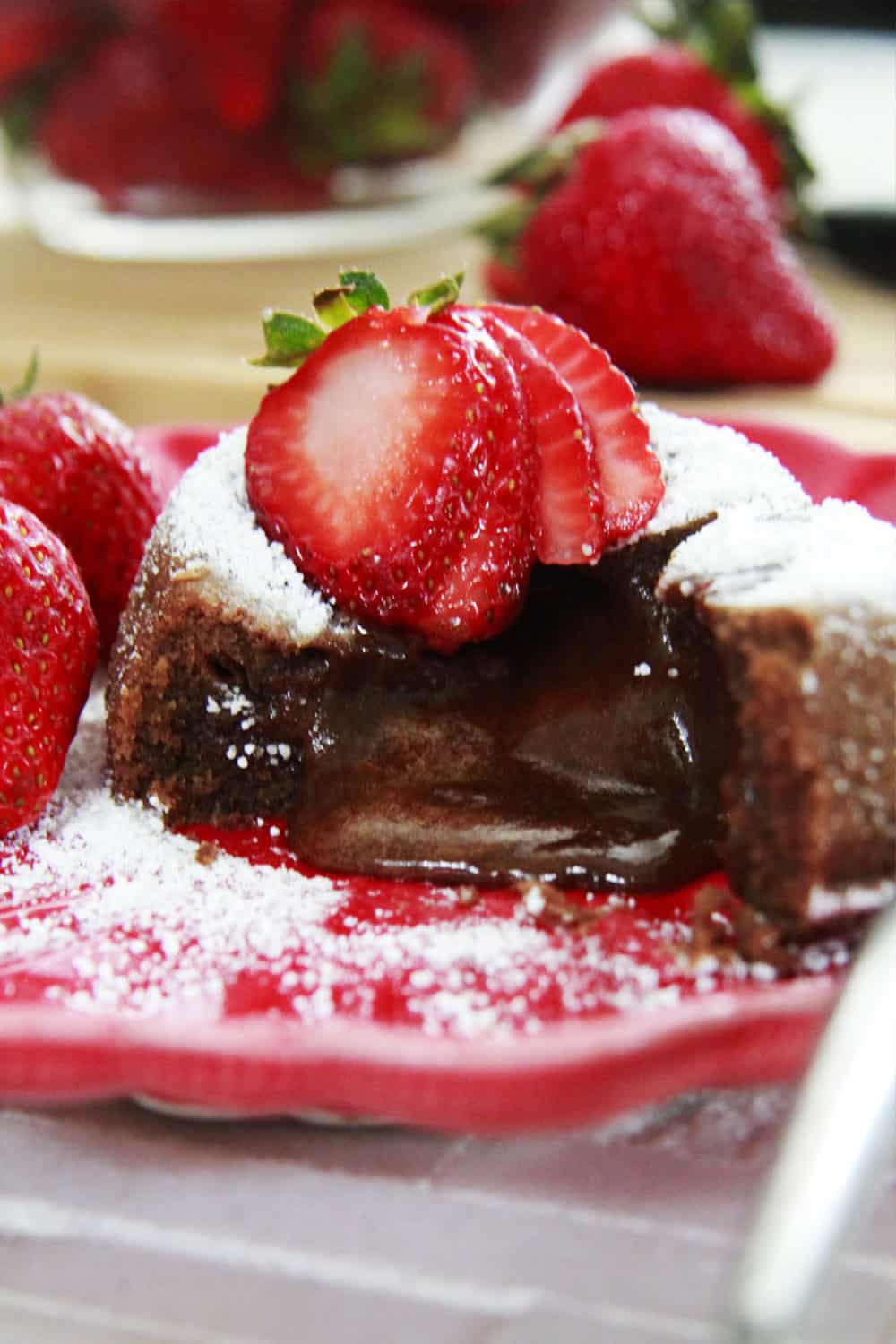 Lava cake is very easy to make and does not need a lot of manpower or time to make.
It is the best and the most popular dessert if you want to impress your family and you're loved ones. This combination of souffle and cake is definitely what you need in your life.
...