Once upon a time in the days of Facebook because let's face it "days of Facebook" are gone, there were some bright shining people who could have gotten a good education, career, and all of that with the help of the internet but guess what these smarty pants decided to do?
They made these accounts with the identities of the opposite sex, naming the profile Angel Priya.
Mostly the guys are trying to be girls; the scenario of girls doing that was there too but not so much.
Let's just observe two seconds of silence for these people who could have lied and become anything but these guys chose to be Angel Priya. I would actually ask you guys to give more than two seconds, but you guys probably would not do it so leave that be and let us come back to our fallen angels.
When Facebook began, we were just stuck between the layouts and grids of Orkut so we did not understand the algorithms of Facebook and crap so when somebody would call them an angel, we would believe that is their real name but when they would send you a message asking for nudes, we sent out a prayer to God to give this angel priya some brain.

We can't tolerate your non-sense, seh lenge ek asli angel ki kami hum mother earth par, but tumhe block hona padega.
Perhaps it is easier to forgive the fact that these guys are super desperate (hello engineers, how do you do?) than the fact they also have zero creativity levels. The name Priya is not as common now as it once was,
Jaise Facebook ka zamaana tha waise hi names such as "Priya", "Neha" "Anjali" ka ek zamaana tha.
And the current zamaana is not a very big deewana of these names so first of all, minus five marks for not being observant enough and then second an anime for DP? Are you kidding us?
Probably when you stalked us you would have seen that area called forehead on our faces that does not have "fuddu" written on it. So please answer our question, did you actually think we would not be able to call your bluff?
The female ratio is less in India compared to men but not Female intelligence, Bhai mere.
Even if for a second we believe that you had a well-planned strategic plan to hook up with somebody via a fake account so what did you think you would do when your plan actually would have worked out?
Say you found a bandi that was equally as useless as you and now wants to meet you, how would you have met her then?

Like this?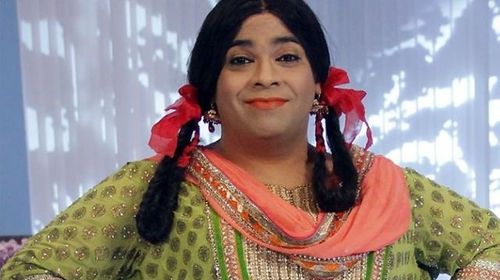 See she believed the name Angel Priya and confided her heart out in this supposedly Angelic person and now wants to meet her up and be best friends with her and say that you also grew the balls that you never had (just supposing it because 99% chances of this happening are negative), then what?
She wanted a friend and now if you are going to meet her, she definitely is going to friendzone you.
You are the guy that invented the friend zone, not any girl, the crux of this millennial epidemic.
The internet owes you a lot for providing them so much content on friendzone but ghar se bahar mat nikalna ab, what if all the other guys find out that yeh friend zone waali bimari teri faelayi huyi hai.
God would not send an angel down on Earth to help you then mate. God probably would be busy finding another synonym for Angel because of your disgraces.
So to conclude we can say that considering the aforementioned hypothetical situation even if somebody did speak to a fake account the chances of that relationship going anywhere are less likely so what was the point of it?
Naya naya Jio plan liya tha?
We have a feeling the reason and motivation behind tinder is this whole lot of Angel Priya and Sassy Shalu, Sean Rad ne bhi kaha hoga kisi gareeb ka bhala kardun.
But guess what? Tinder is going to get outdated because Bumble is doing some bomb-ass marketing and you cannot send any message to anybody there unless they do it first so Angel the time for you to return back home has come. The Earth can do without you, please never come back. Bye!
...